How should I describe my music taste?
Outrider
Veteran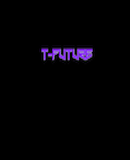 Joined: 15 Feb 2014
Age: 22
Gender: Male
Posts: 3,007
Location: Australia
beakybird
Veteran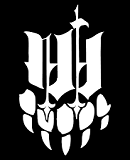 Joined: 25 Dec 2012
Gender: Male
Posts: 1,789
Location: nj
beakybird
Veteran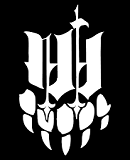 Joined: 25 Dec 2012
Gender: Male
Posts: 1,789
Location: nj
xxZeromancerlovexx wrote:
These are some of my favorite bands and artists and I need help describing allover taste in music. Some people describe themselves as EDM/Dubstep, some people describe themselves are Goth or whatever. So I need help trying to describe my taste in music in one or two words.

The Birthday Massacre
Aesthetic Perfection
Blood on the Dance Floor
Dot Dot Curve
Damone
The Devil Wears Prada
Miss FD
Millionaires
Davey Suicide
The Used
Eclipses for Eyes
Aiden
Alkaline Trio
Angelspit
Anti-Flag
Arcade Fire
Arch Enemy
As I Lay Dying
The Ataris
Atreyu
Aural Vampire
Avenged Sevenfold
Ayria
BABYMETAL
Bad Brains
Balzac
Blaqk Audio
Blink-182
Bloodhound Gang
Blue Oyster Cult
Bright Eyes
Bullet for my Valentine
Bury Me in LA
CircusP
Cobra Starship
Combichrist
Creature Feature
The Cure
Danzig
The Darkness
David Bowie
Deathstars
Deftones
Depeche Mode
Deuce
DHT
Dir En Grey
Dope Stars inc.
Dresden Dolls
Eighteen Visions
Evanescence
Eve 6
Faderhead
Fall Out Boy
Fear Factory
Five Finger Death Punch
From Autumn to Ashes
Garbage
Good Charlotte
HIM
Haley Rose
Halifax
Hawthorne Heights
Hole
Jack Off Jill
The Jade
Jakalope
Jeffree Star
JJ Demon
Kagamine Rin
Kerli
Kill Hannah
The Killers
Kittie
KMFDM
Left Spine Down
Less Than Jake
Lollipop Lust Kill
London After Midnight
Lordi
Macbeth
Mankind is Obsolete
Marina and the Diamonds
Marilyn Manson
Matchbook Romance
Meg & Dia
Mest
Metro Station
Mindless Self Indulgence
Miranda Sex Garden
The Misfits
My Chemical Romance
No Doubt
Nu'Est
The Offspring
Panic! at the Disco
Paramore
The Pink Spiders
The Police
Powerman 5000
Rancid
Santa Hates You
Shiny Toy Guns
Silverstein
Simple Plan
SKOLD
Slipknot
Son of Sam
The Sounds
Stabbing Westward
Stellastarr*
Static-X
Story of the Year
Stefy
Strange Boutique
Sugarcult
Sum 41
Hatsune Miku
Megurine Luka
Switchblade Symphony
Swandive
Tokio Hotel
3OH!3
The Used
William Control
Zeromancer
Die Form
Why waste your time with a classification? You like all sorts of s**t, so leave it at that. Your tastes are way broader than mine and most people's, why limit yourself with a one or two word summary?
Good job on the FF, Deftones, and Stabbing Westward though.
Seems like IWABO and AGATG should be in there too.