I was diagnosed with HFA/Aspergers when I was 12
Page 1 of 1 [ 8 posts ]
pdbq
Emu Egg


Joined: 11 Feb 2015
Posts: 2

When I was 12 I was diagnosed with HFA/Aspergers after several tests, the year after that I was put on a medication called risperdal which gave me a disorder called derealization. I was taken off of it for a while, the disorder went away but then the next year (2011) I was put back on it after my violent outbursts-- the derealization has came back and have had it since then. Only now have the symptoms of derealization slowly began fading.

I never always had trouble socializing until I was 14, before that I was "normal." It wasn't until I took this medication when I started having speech impediment issues, trouble thinking clearly and started having violent outbursts. I believe my diagnosis was false because I do not exhibit most of the symptoms typical of people with autism/Aspergers. I do not have sensory overload, I am aware of how to socialize properly it's just that my speech impediment and thinking is holding me back.

My thoughts seem like they're hidden behind clouds when I try to speak, when I can construct a sentence I always get words mixed up or forget what I was going to say.

Sometimes I have violent outbursts towards my parents and other family members, not because I have a "sensory overload", but because they piss me off and I do not care for them. I usually think about killing other people, or attacking them severely, sometimes I just don't think about doing it-- I get actual physical urges to strangle someone or smash their head in the wall. I do not know why I have become this way since I took this medication, but it has made me socially withdrawn.

I have been diagnosed with many other disorders in the past, I was diagnosed with AD/HD when I was 5 and panic disorder when I was 8 (which I actually know I have although I do not get them much anymore).

Is there any one out there who can provide any helpful information with the situation I'm in? I honestly believe this medication I took knocked my chemical balance way off wack which is the cause of all of these issues I am having, and I don't seem to be the only one who has gotten issues after taking this drug called "risperdal."
GoldTails95
Pileated woodpecker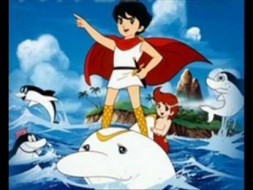 Joined: 30 Nov 2014
Age: 25
Gender: Male
Posts: 182
Location: SoFla
I am officially diagnosed with Aspergers Syndrome as well at the age of 6. I still carry the diagnostic label now. The doctors and my parents proubably and most likely assume that all high functioning people om the spectrum have Aspergers. But however, since I had a speech delay (detour/regression that is), that diagnosis is wrong (The Golden Rule of an Aspergers Diagnosis is no speech delay/detour). In fact, actually I had what is called Regressive Autism, which occurs in a quarter of cases with an ASD, because I had just about normal NT development from birth and even spoke babbly early at age 1. I also what was once considered by my family, a happy sweet, social toddler. Then, when I was 15 months old, that all changed. I lost all the social skills and speech that I had before. In addtion to that at the same time, I was doing repetitive, bizzare behaviors like jumping and flapping and running around holsing toys, which I am supposed to play with, near my ear. I did not speak again until I was 4 years old. Despite my toddlerhood regression, my psycharagist diagnosed me as Asperger's Syndrome since I was very high functioning thanks to restless immediate early intervention by my parents.
Because of the regression I had when i was a toddler, I decided to look up what I actually am. From sources, i had thoughts that I most likely actually have the official diagnosis, "Autistic Disorder" or more informally, level based "High Functioning Autism". But since I did not want to really gamble with the dangers of self diagnosis, I was self-diagnosed with "PDD(NOS)" at age 19. To me that is the label I currently have until my next appointment with the same psycharagist that diagnosed me as Aspergers. This is because though I look like more if I have "High Functioning Autism", which I most likely actually have, I not only did not want to waste time and knowledge on diagnosing myself on what I REALLY have, but since I am not a doctor and even if I myself is one, self-diagnosis is considered dangerous. So to get a better idea of what I really have while playing it safe on self diagnosis at the same time, I chose to diagnose myself as "PDD(NOS)", which is a "catch-all" umbrella phase for people like me who really show symptons of autism but don't really know what symptons I actually have unless I go to that same psycharacgist that diagnosed me as Aspergers.

_________________
PDD(NOS)-Under DSMIV
Autism (Spectrum Disorder)-Under DSMV
RAADS-14 score is 23.

Your Opinion is NOT my reality.
Don't let other people's opinions distort your reality. Be true to yourself. Be bold in pursuing your dreams. Be unapologetically you!
-Steve Maroboli
alomoes
Tufted Titmouse

Joined: 20 Jan 2015
Age: 24
Gender: Male
Posts: 38

Jacoby
Veteran


Joined: 10 Dec 2007
Age: 29
Gender: Male
Posts: 14,284
Location: Permanently banned by power tripping mods lol this forum is trash
Risperdal is a terrible zombie drug with awful sometimes permanent side effects that should only be perscribed to the truly psychotic, it was perscriped tito me as well but I never considered taking it after reading about it and my mother who worked in the mental health field agreed with my assessment. I think its pretty crazy how they'll give this drug out and SSRIs like nothing but won't give me actual useful drugs because of their potential for "abuse".
GoldTails95
Pileated woodpecker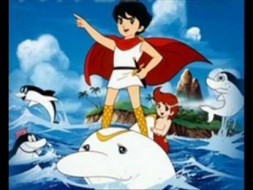 Joined: 30 Nov 2014
Age: 25
Gender: Male
Posts: 182
Location: SoFla
I was tested for ADHD last year. Thankfully, the results were NEGATIVE. I never took any medicine in regards to my autism in my life, NEVER. Yet, I function pretty well. I function as good if not better than many people with Aspergers Syndrome. I am a straight A student now in College and majoring in Mairne Biology. I am one lucky guy.
I have good social tendancies but I kind of have the same problem of knowing what to say. To make matters wrose, a lot of times crazy or stupid thoughts are in my head and I don't do well in Conversations, fearing I would speak out the crazy or stupid thoughts as words.

_________________
PDD(NOS)-Under DSMIV
Autism (Spectrum Disorder)-Under DSMV
RAADS-14 score is 23.

Your Opinion is NOT my reality.
Don't let other people's opinions distort your reality. Be true to yourself. Be bold in pursuing your dreams. Be unapologetically you!
-Steve Maroboli
em_tsuj
Veteran



Joined: 25 Mar 2011
Age: 36
Gender: Male
Posts: 1,786

ASS-P
Veteran


Joined: 9 Feb 2007
Age: 60
Gender: Male
Posts: 8,980
Location: Santa Cruz , CA , USA
ASS-P
Veteran


Joined: 9 Feb 2007
Age: 60
Gender: Male
Posts: 8,980
Location: Santa Cruz , CA , USA