SNL:40th Anniversary Special-List of Returning Cast Members
Page 1 of 1 [ 2 posts ]
Campin_Cat
Veteran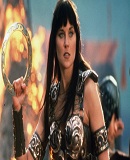 Joined: 6 May 2014
Age: 58
Gender: Female
Posts: 25,935
Location: Baltimore, Maryland, U.S.A.
List is in alphabetical order, by FIRST name:

Adam Sandler
Alec Baldwin
Amy Poehler
Ana Gasteyer
Andy Samberg
Betty White
Bill Hader
Bill Murray
Chevy Chase
Chris Rock
Christopher Walken
Dan Aykroyd
Dana Carvey
David Spade
Derek Jeter
Eddie Murphy
Emma Stone
Fred Armisen
Garrett Morris
Jack Nicholson
James Franco
Jane Curtin
Jason Sudeikis
Jerry Seinfeld
Jim Carrey
Jimmy Fallon
Jon Hamm
Justin Timberlake
Kanye West
Kerry Washington
Kristen Wiig
Laraine Newman
Martin Short
Maya Rudolph
Melissa McCarthy
Mike Myers
Molly Shannon
Norm Macdonald
Paul McCartney
Paul Rudd
Paul Simon
Peyton Manning
Robert De Niro
Seth Meyers
Steve Martin
Taylor Swift
Tina Fey
Tom Hanks
Will Ferrell
Zach Galifianakis
I'm thinking there'll be a nice memorial to Phil Hartman, Gilda Radner, John Belushi, Chris Frarley, and others, who died too young.

I guess Tracy Morgan isn't well enough to return.

Also, where's Rachel Dratch? She was GREAT!! Will Forte, Cheri Oteri, and others, are also missing. I thought Chris Kattan's "Mr. Peepers" was absolute GENIUS----but, he's ALSO missing, from the list.

The show airs THIS Sunday, February 15th, at 8pm, on NBC----with a "Red Carpet Show", at 7pm.

I CAN'T WAIT!!

Here's the list:

http://www.mediaite.com/tv/snl-reveals-huge-list-of-former-cast-members-hosts-for-40th-anniversary/

Also, here's a list of everybody who was ever on SNL:

http://www.ask.com/wiki/Saturday_Night_Live_cast_members?lang=en


Campin_Cat
Veteran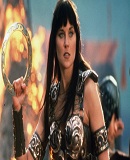 Joined: 6 May 2014
Age: 58
Gender: Female
Posts: 25,935
Location: Baltimore, Maryland, U.S.A.
Did anybody see this, last night? I thought it was soooo good!!

I wish they would've had more of their commercials. Also, I don't think they had Eddie Murphy's Buckwheat----I would've like to have seen the skit where he sings the top 40 hits. LOL It was just so wonderful seeing everyone. Rachel Dratch was on there----but, I didn't see Chris Katan (but, they DID have a quick "Mr. Peepers" clip).

I could've watched it, for another 3 1/2 hours!!








_________________
White female; age 58; diagnosed Aspie.
I use caps for emphasis----I'm NOT angry or shouting. I use caps like others use italics, underline, or bold.
"What we know is a drop; what we don't know, is an ocean." (Sir Isaac Newton)