Favorite Horror/Suspense Movie
squatterandtheant
Veteran



Joined: 6 Mar 2007
Age: 54
Gender: Male
Posts: 531

Anyone see 'Straw Dogs' with Dustin Hoffman. Suspense/ horror kinda thing. Made in the 70's I think and banned for a while. Its got a great climax.

Love 'The Shining' too

All work and no play makes Jack a dull boy All work and no play makes Jack a dull boy All work and no play makes Jack a dull boy All work and no play makes Jack a dull boy All work and no play makes Jack a dull boy All work and no play makes Jack a dull boyy All work and no play makes Jack a dull boy All work and no play makes Jack a dull boy All work and no play makes Jack a dull boy All work and no play makes Jack a dull boy All work and no play makes Jack a dull boy All work and no play makes Jack a dull boyyAll work and no play makes Jack a dull boy All work and no play makes Jack a dull boy All work and no play makes Jack a dull boy All work and no play makes Jack a dull boy All work and no play makes Jack a dull boy All work and no play makes Jack a dull boyyAll work and no play makes Jack a dull boy All work and no play makes Jack a dull boy All work and no play makes Jack a dull boy All work and no play makes Jack a dull boy All work and no play makes Jack a dull boy All work and no play makes Jack a dull boyy



Aspiewriter
Deinonychus



Joined: 17 Jun 2009
Age: 44
Gender: Female
Posts: 322

spooky13
Velociraptor



Joined: 14 Jul 2009
Age: 55
Gender: Female
Posts: 499
Location: Drifting through the fog of reality
LostInBed
Veteran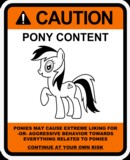 Joined: 25 Aug 2008
Age: 34
Gender: Female
Posts: 707
Location: Falling asleep in Accounting 101
The adaptation of King's novella "Apt Pupil"
Vanilla_Slice
Veteran


Joined: 3 Oct 2008
Age: 62
Gender: Male
Posts: 515
Location: Hungary
raisedbyignorance
Veteran



Joined: 28 Apr 2009
Age: 36
Gender: Female
Posts: 2,225
Location: Indiana
Le_Samourai
Deinonychus



Joined: 24 Jun 2007
Age: 35
Gender: Male
Posts: 322

I'm not a big fan of horror films, but my favorite would have to be Alien. That movie, IMO, is about as perfect as you can get with a horror movie. From the pacing, the design of the creature, and the atmosphere combined to create a very suspenseful film.

Another noteworthy horror flick for me was Dawn of The Dead (The original George A. Romero version). It had this great sense of doom going about it that made the film unsetteling. The zombie make-up effects do come off as dated, but its effective none the less.

_________________
"I never lose. Not really."
DarrylZero
Veteran


Joined: 4 Jun 2009
Age: 46
Gender: Male
Posts: 2,726

ProfessorX wrote:
My favorite Horror film would be none other than,"Phantasm" for it's always unexplainable storyline seen throughout all 4 films so far.As well, Graveyards have always been creepy places in general..


When I was in high school I had a friend and we were virtually obsessed with this movie. We were convinced that our English teacher was Angus Scrimm (the creepy mortician). We would start talking about the flying spheres and just start laughing! Whenever one of us would say, "It's only a dream" the other would turn his head dramatically and say, "No! It's not!" Good times.
Generally, though, I'm not a big fan of horror movies. The one movie that really creeped me out was "The Blair Witch Project." The first one, that is. I first saw it on video, so I waited until everyone was out of the house and turned off all the lights to watch it. As soon as the movie was done I went into every...single...room...and turned on all the lights.
My favorite horror movie would have to be "Nightbreed." I believe it was a Wes Craven movie. I could say why I like it, but it might spoil the ending for those of you who haven't seen it. I'll just say there's a bit of a role reversal between the monsters and humans, and leave it at that.
irishwhistle
Veteran


Joined: 30 Sep 2006
Age: 47
Gender: Female
Posts: 1,272

Well, I'm VERY selective about these because I creep out too easily and it isn't healthy to keep yourself scared. There's plenty of real scares in life. But the occasional scare is not so bad... That said, I generally favor suspense. BUT...

One of my favorites is The Abominable Doctor Phibes. It has Vincent Price, for starters. That says a lot right there. It's got extravagant rituals and routines that the villain goes through as he carries out his deeds, just the right level of cheesy horror, and comedy. Yes, surprisingly funny. The cops who are tracking him down are hilarious. Even Phibes has his moments, and Vincent Price could be danged funny. He's a favorite in most any film.

For suspense/horror (for its time, horror, anyway) I recommend Wait Until Dark. No kidding, unless you're totally jaded or just can't get into the main character at all, you're going to at least feel uneasy as she tries to save herself. It's naturally more subtle, being an Audrey Hepburn movie, than many you've mentioned. But it's brilliant, truly. Also, Rear Window is my favorite Hitchcock film. Less suspenseful but very good.

I was thoroughly creeped out by The Lady in White when I was a teen... after all, the main ghost is a little girl. A lot of the fear in this does play off the fact that the victims are children, though. Hey, it works.

And there were a couple of surprise ones... Bunny Lake is Missing is about a lady to moves to England with her brother and tiny little daughter only to have the kid disappear and no one believes the mom. Most people would probably solve it quickly, not me, I just don't deduce well. But the suspense, again from anxiety about a child, is pretty thick. Gaslight is another you wouldn't think of, but it is tense and you can't beat the talent. I have a friend who assures me that men like him do exist. Sad, really.

I could make a longer list of cheesy horror flicks, but I won't. I put in a plug for some of the older ones already. But I will say that one of the most fascinating combinations is the utterly cheesy concept that actually somehow really gets to you, like Spiderbaby (Wednesday, no!! !) or that really odd one about the killer newborn baby (ho-ly crap, yes, that's right... and there's a sequel) or The Omega Man. I know that was originally a Vincent Price movie, but the Chuck Heston version was the one I saw in the middle of the night as a kid. I know a guy who was freaked out by Plan 9 from Outer Space just because of the age he was when he saw it (5... yeah, Tor Johnson could definitely scare a 5-year-old).

I highly recommend checking out some of the older or odder flicks from time to time. They most likely scare me more than any of you, from your choices, but they're still pretty danged interesting. Especially if you have some friends watching with you and cracking jokes... that certainly helped with Son of Blob.

_________________
"Pack up my head, I'm goin' to Paris!" - P.W.

The world loves diversity... as long as it's pretty, makes them look smart and doesn't put them out in any way.

There's the road, and the road less traveled, and then there's MY road.