Guilt or shame over taboo interest and relief when it's over
Aprilviolets
Veteran


Joined: 6 May 2011
Gender: Female
Posts: 3,397

OliveOilMom wrote:
I don't feel guilt or shame over my interests, I only feel interest. I've been into some pretty weird things too, so it just doesn't bother me. I was researching about Columbine a year or so ago and did it for months, even found pictures of bodies, watched the video tape, etc. One thing I've been interested in for a while is human decomposition. I'd love to go to the Body Farm, but I won't go. I've worked in a funeral home and that sparked my interest in decomp and I research it a good bit. Now that's an interest you should probably close the screen on with people walk into the room, but I say "Oooh, come here, look! This is a human body that was left in the elements for two weeks and if you look right here you can hey, HEY! Come back, really it's interesting! Oh my God! You are so squeamish. It's going to happen to both of us one day you know! Even with embalming! Don't you call me gross, you go to your room!" It actually happens like that because I want to share my interests and I think that others would find it just as fascinating if they would just give it a chance. I'm usually wrong.

Don't let having strange interests make you feel bad. It's really ok.
One day I typed in "How long does it take for a body to decompose" I found it interesting.
there wouldn't be much left of you if you were in the elements especially out in the desert.
nick007
Veteran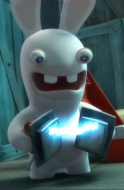 Joined: 4 May 2010
Age: 36
Gender: Male
Posts: 22,533
Location: was Louisiana but now Vermont
I felt like that when I had an OCD addiction to porn but I never really enjoyed it mentally in the 1st place.

_________________

But I don't want to go among mad people, Alice remarked.
Oh, you can't help that, said the Cat: we're all mad here. I'm mad. You're mad.
How do you know I'm mad? said Alice.
You must be, said the Cat, or you wouldn't have come here.