Mechanical keyboards anyone?
Noca
Veteran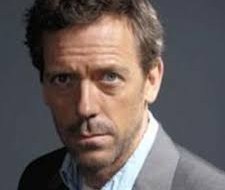 Joined: 9 May 2015
Gender: Male
Posts: 3,366
Location: Canada
alex07 wrote:
As I am a writer, I have to type a large no. of pages per day. So I wanted to buy the perfect keyboard which helps me to type fast. At that point, my friend suggested me a website named keyboardbattle for online comparison among the best keyboards with their advantages and disadvantages. The comparison was so great that I didn't set aside any effort to pick my desired keyboard.
What keyboard did you go with?

_________________
The top gets higher the more that I climb...

Your neurodiverse score: 150 of 200
Your neurotypical score: 51 of 200

officially diagnosed with Asperger's as of 09/11/15

Reassessed 04/11/16
DSM-V: ASD level 2 with Social Communication Severity: level 2, Restrictive Repetitve Behaviour: level 2

ADOS-2 classification: Autism
Enigmatic_Oddity
Veteran


Joined: 4 Nov 2005
Age: 33
Gender: Male
Posts: 2,569

I like my mechanical keyboard I use at home. I can't stand the keyboards at work, though. I have no idea what junk store they bought them from but they routinely output the wrong order of keys for anyone who types at a moderate speed, at least doubling the length of time it takes to do any documentation.
magz
Veteran


Joined: 1 Jun 2017
Age: 34
Gender: Female
Posts: 3,027
Location: Poland
I can't really use virtual keyboards. My hands are very shaky and I have poor visual-spacial recognition. I need to feel the button before I push it to know what I am doing.
My contributions to WP come from my laptop (sometimes workplace desktop but shhh). My phone is Nokia 3310 2017 - not perfect but I just can't handle smartphones with touch screens. I'm considering buying a Banana Phone - it has maps and wifi (aspects of a smartphone I'm interested in) but physical keyboard.

_________________
Ailurophrenia. Meow.
Giving up my attempts to become a proper human.