Community work and dating, dating, dating...
Page 1 of 1 [ 11 posts ]
Hello there!

I was diagnosed with Aspergers Syndrome not too long ago and that explains a lot of difficulties in my life up to this point, for example the fact that I am completely differently wired than most people and I seem to have a complete inability to find an intimate relationship amongst NT people, even though I have a professional job on the field of economics in which I am good at... So every aspect of my life can be called success except this one which is a COMPLETE frustration and chaos.

I got in touch with a group aiding adult autistics and I was asked to help the community and others to work on their everyday coping skills so that it will be easier for those in the group whose condition is worse than mine. I agreed. Since then I entertain this thought that maybe I should try and date an autistic girl in the group, maybe one of them needs a caretaker like me, maybe I was destined to do this and help? I don't know. Do any of you have experience regarding this? Did any of you try it? Did you have success? What do you think I should do, maybe it is a good way to follow?
nick007
Veteran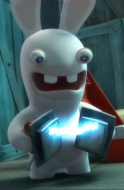 Joined: 4 May 2010
Age: 38
Gender: Male
Posts: 23,797
Location: was Louisiana but now Vermont in the police state called USA
I met my 2nd & current girlfriend here on this site. I find I communicate alot better with Aspies than NTs so I don't think there's anything wrong with dating another autistic as long as it doesn't interfere with the group & you don't have too much power/control over her.

_________________
"I don't have an anger problem, I have an idiot problem!"


~King Of The Hill
alex
Administrator


Joined: 13 Jun 2004
Age: 34
Gender: Male
Posts: 10,163
Location: Beverly Hills, CA
Welcome. I think that if you are both attracted to each other, then you guys should go ahead and date. But I wouldn't date someone just because you think it's a good idea in theory.
alex
Administrator


Joined: 13 Jun 2004
Age: 34
Gender: Male
Posts: 10,163
Location: Beverly Hills, CA
Welcome. I think that if you are both attracted to each other, then you guys should go ahead and date. But I wouldn't date someone just because you think it's a good idea in theory.
ASS-P
Veteran


Joined: 9 Feb 2007
Age: 60
Gender: Male
Posts: 8,980
Location: Santa Cruz , CA , USA
Aspiewordsmith
Veteran


Joined: 2 Nov 2008
Age: 54
Gender: Male
Posts: 556
Location: United Kingdom, England, Berkshire, Reading
Shouldn't social compatibility be an issue in terms of social and emotional intelligence because there are many kinds of autistic people and many kinds of neurotypicals because I have dated mostly women who have been in the neurotypical spectrum but are not allistic. I really have never had a relationship with an allistic woman and they would not want a relationship with me as well. I have met all the women I have had dated through some kind of work activity and the most recently was me involved in setting up a self advocacy organisation back in 2003 for non allistic people. Mostly that was with people with learning disabilities (intellectual disabilities in America) but we did have a few aspies that came in to and provided some kind of social outlet as well and as a challenge to allistic supremacism. Out of this I did meet and have a relationship with one and this was OK we had social and emotional compatibility but not intellectual compatibility which would have been the other way round with an allistic woman. That lasted about 2 years. It was an experience which led to me to possible rule out anyone on the neurotypical spectrum due to the little games people play during dating type activity which people on the neurotypical spectrum especially allistic people do quite well stereotypically. Socially speaking having a girlfriend/boyfriend, a close friend or a job is linked . If you have problems with one then you will have problems with the other areas but not always and at the same time. Flirting is not a thing that comes naturally to people on the autistic people and may end up acting like Charles Hawtrey in the Carry On films which was an ice breaking sort of way of being non threatening. Also this will not be appealing at all to allistic people because their flirting is very different and much more complicated and in relationships, gets the job done and does to relationship that interviews does to job hunting. Both are areas in which aspies have difficulties with and come across as inexperienced in relationships, friendships etc because of difficulties picking up social cues that allistic people and other NTs pick up better or have reasonable adjustments made for their lacking and that is to use a sensory form of communication that people with learning disabilities use to adjust for similar difficulties but that allistic allows for in those people but not Asperger syndrome people despite having difficulties with compatible people that being told you are unique is not comfort. In that way no one consider you 'attractive' and attractiveness is only a matter of opinion anyway. because there is such thing as inner beauty in a person and that is very important too that many people on the neurotypical spectrum could take advantage of others higher up the autistic spectrum are by default thought of doing anyway in a relationship win which people are at almost the opposite ends of the developmental disability spectrum or just the autistic spectrum. Also an uneven ratio of aspe men and women and that most people try to kid themselves by trying to go for allistic people when some people have managed to achieve an allistic partner even with the issues of social incompatibility by having intellectual compatibility. Just because someone has similar interests to yourself and you may be similar in IQ scores it doesn't mean that that you are going to get on together. Its just from experience.
WantToHaveALife
Veteran



Joined: 16 Sep 2012
Age: 33
Gender: Male
Posts: 1,633
Location: California, United States