Autism Speaks removed their reviews section on Facebook
KaylamiYarne
Sea Gull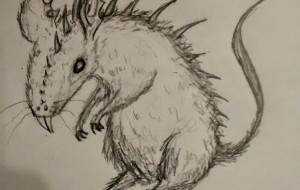 Joined: 8 May 2015
Posts: 204

Some of the hatred towards them arises from their view of autism as a disease, instead of a neurological condition or difference. You can look them up on wikipedia and look under the "controversies" section for more info about that. They also perpetrate the idea that autistic people cause horror and misery to others, and that autistics are something to be feared; but it seems they've been trying to cleanup their act lately around that one because of the sheer amount of people calling them out for that.
It doesn't help that none of their board members are autistic (unless I've missed something). That's a bit like having a ethnic equality organization with only white members.
I think research should be done on autism, especially to look for ways to alleviate the negative symptoms of autism. However, I think looking for ways to prevent it completely in all children is a problem. I don't see autism in itself as a negative thing; I only see some of the symptoms that go with it as problematic.
KaylamiYarne
Sea Gull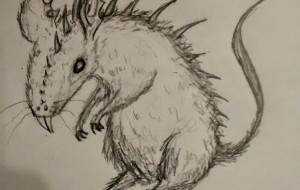 Joined: 8 May 2015
Posts: 204

vercingetorix451
Snowy Owl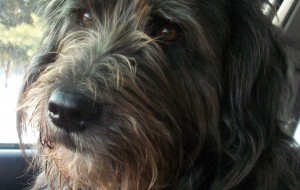 Joined: 22 Sep 2014
Gender: Male
Posts: 127

alex wrote:
I think they feel victimized by these attacks so I don't think it'd do anything other than make them even less likely to listen. Obviously they just delete the criticism instead of responding to it.
Them
feeling
victimized is a farcry from the real victimization that A$'s followers have done against people on the spectrum, and even further away from how their messages have, and continue to, effect those of us on the spectrum negatively because of how people view Autism.
The damage they've done is so far worse than anything we could ever do to them, by comparison. If they wanted a dialog, they'd stop silencing us all and welcome our opinion about their practices and how and why they negatively effect us, but they don't do that, they never have, even before we all started speaking out, and they never will because they can't earn their millions of dollars when those they pretend to advocate for and help, have nothing positive to say about them. If A$ really wanted real communication with us, they'd make the effort instead of going the other way, and there are so many things that they could be doing to help their image with those of us on the spectrum, none of which they're bothering to do.
Their practice of silencing us is for one thing only:
Money
. That's their bottom line, they don't care about anything else. If people knew how the autistic community felt about A$'s practices, they'd lose more support than they could survive from, plain and simple.

_________________
Writer. Author.
ASPartOfMe
Veteran


Joined: 25 Aug 2013
Age: 64
Gender: Male
Posts: 26,128
Location: Long Island, New York
New Leadership Same "Curabee" attitude

_________________
Professionally Identified and joined WP August 26, 2013
DSM 5: Autism Spectrum Disorder, DSM IV: Aspergers Moderate Severity.

"My autism is not a superpower. It also isn't some kind of god-forsaken, endless fountain of suffering inflicted on my family. It's just part of who I am as a person". - Sara Luterman
ASPartOfMe wrote:
Not surprising.

_________________
Writer. Author.
ultimafighterbp
Yellow-bellied Woodpecker


Joined: 1 Dec 2014
Age: 29
Gender: Male
Posts: 65

vercingetorix451 wrote:
I have just liked the page and will support you guys 100 percent. I also would like to suggest searching up on Google the phrase: "Segregation in Special Education", "Social Darwinism and Eugenics", "Social Darwinism and Psychology", " Martha Herbert and Autism". For books read: John Taylor Gatto's two books "Weapons of Mass Instruction" and "Dumbing Us Down", and Enrico Gnaulati's "Back To Normal". That is all I'm going to mention. It is entirely up to you whether you look into this or not as I've been looking a lot longer and more aware of what's going on. I will support this page either ways.
lostonearth35
Veteran



Joined: 5 Jan 2010
Age: 47
Gender: Female
Posts: 9,846
Location: Lost on Earth, waddya think?
lostonearth35 wrote:
I was one of those people. But the more you tell A$ the truth about themselves, the less they listen.

They've never really listened in the first place, but when someone who isn't on the spectrum calls them out, then they ignore them too because they know that person won't fall for their sob stories and bullsh*t scams.

_________________
Writer. Author.
Sempiternal
Veteran


Joined: 13 Feb 2012
Age: 24
Gender: Female
Posts: 8,324
Location: Silicon Valley, CA
While I wouldn't personally take a cure, I realize there are those out there with autism who truly feel like they'd be happy without it. I'm not against developing a cure as long as it's not forced upon a person, but I'm against how Autism Speaks makes the condition seem to the public.