10 Conspiracy Theories That Turned Out To Be True
XFilesGeek
Forum Moderator


Joined: 24 Jul 2010
Age: 35
Gender: Female
Posts: 4,850
Location: The Oort Cloud
[MODERATOR]

Just a reminder, please keep it civil, folks.

Thank you.

[/MODERATOR]

_________________
"If we fail to anticipate the unforeseen or expect the unexpected in a universe of infinite possibilities, we may find ourselves at the mercy of anyone or anything that cannot be programmed, categorized or easily referenced."

-XFG (moderator)
Ban-Dodger
Veteran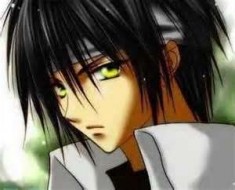 Joined: 2 Jun 2011
Age: 1020
Gender: Male
Posts: 1,819
Location: Возможно в будущее к Россию идти... можеть быть...
The Fluoride-Issue already has its own thread that has already addressed many of the issue surrounding the substance.
_________________
Pay me for my signature. 私の署名ですか❓お前の買うなければなりません。Mon autographe nécessite un paiement. Которые хочет мою автографу, у тебя нужно есть деньги сюда. Bezahlst du mich, wenn du meine Unterschrift wollen.
ASPartOfMe
Veteran


Joined: 25 Aug 2013
Age: 61
Gender: Male
Posts: 16,388
Location: Long Island, New York
I find that Occam's razor instead of being the useful guideline it was intended to be has become dogma in recent years used to invalidate any theory the is not the most obvious or simple or is just plain "alternative".

_________________
Every idea is an incitement - Justice Oliver Wendell Holmes

Recovering from tongue cancer, somewhat verbal.
Identified and joined WP August 26, 2013
DSM 5: Autism Spectrum Disorder, DSM IV: Aspergers Moderate Severity
TheAvenger161173
Velociraptor


Joined: 21 May 2015
Posts: 460
Location: England
0_equals_true wrote:
TheRedPedant93 wrote:
Iraq War Hoax: Tony Blair, George Bush and their neo-conservative revolutionaries deceived the public about the WMD's.
This is true although Tony Blair was motivated by his own cult of personality, rather than Noe-conservatism. He also had strange idea of moral obligation after Kosovo.
However is also true the Saddam had Iran and the world deceived too. It was absolutely in his interest to pretend to have WMDs. He had made many enemies. The Iran-Iraq war cause many fatalities for Iran. Being a relatively new regime, their training was non-existent, and the Iraqis were well trained, we armed, and had the support of the Americans.
Also Saddam did have nuclear program right up, to early 90s. People forget about that. He had obtained the Nuclear Material from South Africa, this was an open secret.
Nobody knew the extent of Libya WMDs until Gaddafi disclosed it (and destroyed it).
However bad our leader are, and they can be some real stinkers, it doesn't necessarily make other regimes better in comparison. I can't abide this attitude.
the thing with Saddam was that he was fully supported by the U.S for many years. Even when commiting atrocities with chemical weapons the west turned a blind eye. Infact they also provided the chemical weapons that Saddam was using. The same chemical weapons were found while the west were looking for WMD's as the smoking gun. The smoking gun just happended to be the one that the west had provided. The U.S found its own chemicals weapons after they invaded in 2003 but were told not to report it, as it would cause severe embarrassment. The weapons were old pre 1991 were provided/made by the west. Several soldiers were injured when finding and transporting the weapons.