Does anyone else think bad music is actually good music?
Page 1 of 1 [ 9 posts ]
rvacountrysinger
Velociraptor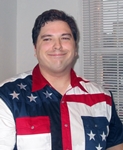 Joined: 26 May 2013
Gender: Male
Posts: 445
Location: Richmond, Virginia
I.E. Music that most people think is "bad", sounds good to me. I'm not sure if people would even call it bad, but they may call it cheesy, corny, or whatever. But I really like it. By contrast, most music people think is "good" is not very appealing to me. Does that mean I have bad taste?

Here is an example

Bad music to me is:
The Beatles, anything deemed "Classic Rock", "British Invasion" , Pink Floyd, Stufan Stevens, Madonna, Lady Gaga, Snow Patrol, Kelly Clarkson, Arcade Fire- etc Anything considered "Hipster"

(most people think this is GOOD MUSIC- but I find it over played, overly pretentious, and just trying too hard and lacking in personality)

Good Music to me is:
Al Jolson, Tiny Tim, The Monkees, Jan Terri, anything "outsider music ", Most Country Music from the 1920s trough early 1990s period, Southern Gospel - such as Dottie Rambo and the Rambos, The theme song to Bonanza, The Hemphills, Folk/Country, Yodeling music, Weird Al Yankovick!

okay, just some examples. But I find most people would not share my opinion on music.
I always used to be called the B-Side Master, since I played versions no-one else did.

Also I'll often listen to stuff others say is rubbish just to see if I agree or not, also to try and see where they were coming from, because it obviously meant something to them at the time.

I also see it as a matter of taste, just like with food. Say like with Marmite (malt extract I believe), they say you either hate it or love! But many very nutritious foods taste horrible to many (esp. kids), but they are still good foods but just distasteful to some.

Following on with that analogy, I've heard that if you get a child to try certain foods they dislike 10 times within a year that they'll develop a taste for it... Is it the same for music you dislike?

On another tact, is it circumstantial? For instance I had a friend who hated soppy love songs of any variety, but after a big breakup from a long term relationship he then appreciated them (not saying he liked them, but you could see that they made him think rather than moan.)

Oh, being British myself, what is British Invasion? (But yes there is a lot of commercial popular stuff, esp. from the US!)

In the end its all a matter of opinion and circumstance...
ASPartOfMe
Veteran


Joined: 25 Aug 2013
Age: 62
Gender: Male
Posts: 20,409
Location: Long Island, New York
rarebit wrote:
Oh, being British myself, what is British Invasion? (But yes there is a lot of commercial popular stuff, esp. from the US!)

An important musical and cultural phenomenon that occurred during the 1960's
Wikipedia - British Invason
There are plenty of internet and satellite radio stations that have a British Invasion format.
Wilipedia - Second British Invasion

_________________
Identified and joined WP August 26, 2013
DSM 5: Autism Spectrum Disorder, DSM IV: Aspergers Moderate Severity

My autism is not a superpower. It also isn't some kind of god-forsaken, endless fountain of suffering inflicted on my family. It's just part of who I am as a person. - Sara Luterman
rvacountrysinger
Velociraptor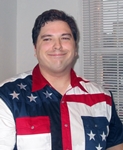 Joined: 26 May 2013
Gender: Male
Posts: 445
Location: Richmond, Virginia
nick007
Veteran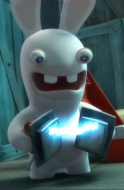 Joined: 4 May 2010
Age: 37
Gender: Male
Posts: 22,766
Location: was Louisiana but now Vermont
I like some bad music & love comedy parodies of songs.

_________________

But I don't want to go among mad people, Alice remarked.
Oh, you can't help that, said the Cat: we're all mad here. I'm mad. You're mad.
How do you know I'm mad? said Alice.
You must be, said the Cat, or you wouldn't have come here.
Sweetleaf
Veteran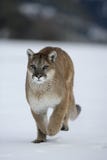 Joined: 6 Jan 2011
Gender: Female
Posts: 30,656
Location: Somewhere in Colorado
The Beatles can get over-played for sure, but I certainly cannot fathom them being bad music, though they certainly where not the best of their genre in my opinion but I doubt that was even their goal....they probably had no clue they'd get so famous. I just don't get much vibe of 'trying too hard' from the beatles trying too hard to what?

And Pink Floyd being classified as bad music is also something I cannot fathom...though I could see why they might not be everyone's favorite...also not really sure how they ever tried too hard at anything they've always just been experimental and atmospheric with blues influence, though plenty of older rock bands have blues influence. As for classic rock I don't like it all...but to deem all bands catagorized as classic rock as bad music really just seems ignorant at best since that covers all kinds of different styles of rock and really only refers to bands before the 90's I guess, that is a lot of music to lump together as bad.

Also not sure how the Beatles and Pink Floyd even go in the catagory as the other ones you listed Madonna and Lady Gaga are more or less generic pop music, Snow Patrol is just boring and isn't Kelly Clarkson country? Either way I am not a fan of those, would rather listen to Pink Floyd or The Beatles any day.

Maybe you should just stick to music you like vs. music you don't like rather than trying to claim all you don't care for is simply bad music, and I have to wonder just how much Pink Floyd you've actually heard....the sound changes quite a bit on different albums and even songs if you've just heard the couple songs they over-play on the radio thats not even a very good peek at all they've created.
Sweetleaf
Veteran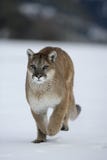 Joined: 6 Jan 2011
Gender: Female
Posts: 30,656
Location: Somewhere in Colorado