Worried about getting diagnosed.
Fraljmir
Snowy Owl



Joined: 13 Aug 2015
Age: 24
Posts: 136

So today I went to see the psychologist again. He diagnosed me with Aspergers/Autism Spectrum Disorder (he referred to it as Aspergers, and explained why the DSM-4 interpretation was more widely accepted, but made sure I knew that it was an Autism Spectrum Disorder). I was a little disappointed that there were no tests, I like taking tests purely from a curiousity point of view, but that's no big deal. So it's good to finally have the peace of mind that I do infact have Aspergers, because after reading into it however many months ago I finally felt like I had a label that described me, and a group that I could relate with, something I'd never really felt before.

Thanks again for all of your help and suggestions, I appreciate the support. I'll now feel more comfortable commenting around the forums as I know that I "fit in" or "have the right to voice my opinion" for lack of a better explanation.
Myriad
Deinonychus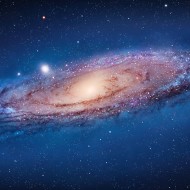 Joined: 11 Jun 2015
Age: 24
Posts: 315

Thanks for updating us. You seemed to be feeling pretty ambivalent about the whole thing so I'm glad you've finally got that peace of mind. And hey, your input is always welcome here regardless of whether you have a diagnosis or not.


_________________
Your neurodiverse (Aspie) score: 129 of 200
Your neurotypical (non-autistic) score: 100 of 200
You seem to have both neurodiverse and neurotypical traits
AQ: 39 / 50