What do you think of blockchain technology?
Page 1 of 1 [ 4 posts ]
Mootoo
Veteran


Joined: 1 Oct 2010
Gender: Male
Posts: 1,969
Location: UK (Wiltshire)
Rudin
Veteran


Joined: 7 Jun 2015
Age: 16
Posts: 1,046
Location: Southern Ontario
Thank you for making a bitcoin discussion thread.

I like the concept of bitcoin. I have lots of money but I can't spend it online because I don't have a credit card or PayPal account. Bitcoin solves that problem, it's essentially online cash meaning that if used properly it's completely anonymous.

Bitcoin (if used properly) cannot be taxed by authorities which could be a problem. Some people even claim it could overthrow the government. Bitcoin cannot be enforced by the government if it's used properly.

_________________
"God may not play dice with the universe, but something strange is going on with prime numbers."

-Paul Erdos

"There are two types of cryptography in this world: cryptography that will stop your kid sister from looking at your files, and cryptography that will stop major governments from reading your files."

-Bruce Schneider
slave
Veteran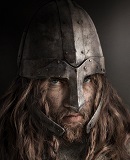 Joined: 28 Feb 2012
Age: 106
Gender: Male
Posts: 4,411
Location: Dystopia Planetia
Mootoo wrote:
Marriage




Hmmm...i had never heard of this application before either.
Thanks for relaying this information


_________________
Since the birth of civilization, small sets of dominant individuals have controlled the numerical majority. Even a cursory reading of world history will substantiate this claim. Kings, Pharaohs, Emperors, Sultans, Czars, and Dictators have imposed their will upon their subjects. This pattern has not changed over the millennia and it remains so, today. Our Masters rule over every nation and no one can defy them. They will attain Absolute Power as we reach the Singularity. All those who oppose their will, will be destroyed. Given the obvious futility, I will not resist. 2+2=5.
cberg
Veteran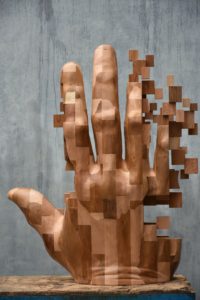 Joined: 31 Dec 2011
Gender: Male
Posts: 9,994
Location: Boulder CO
It's hard to think of anywhere it wouldn't be useful, provided the in-situ equivalent of ASIC miners for the particular data streams it would be tasked with. I have a small crypto miner in my basement and I have to say, despite all the redundancies and divisions I found things really straightforward, back when it was profitable that is.
_________________
"Standing on a well-chilled cinder, we see the fading of the suns, and try to recall the vanished brilliance of the origin of the worlds."
-Georges Lemaitre
"I fly through hyperspace, in my green computer interface"
-Gem Tos