Trouble with anti-anxiety meds again? Mother going against..
Page 1 of 1 [ 2 posts ]
MonsterCrack
Veteran


Joined: 1 Jul 2015
Age: 21
Posts: 735
Location: John's Creek, Georgia
the wishes of the doctor.... My new doctor tried to wean me off of the xanax, but i continued to have anxiety attacks, so my mom continued giving it, and so the doctor increased the dosage of buspar, but that didn't work,( my mom ended up giving xanax anyway, 0.5 mg twice in one night) so my doctor added neurontin, but that didn't work, so my mom decided to change my treatment plan and use the old prescription to get more xanax, but she said i could only take 0.5 mg once, or in extreme circumstances, twice a day, even though my old doctor prescribed 1 mg twice a day... I forget her reasoning for it, I was still having really bad anxiety... So today, I took 30 mg of buspar, 80 mg of prozac, and either 2 or 3 mg of risperdal in the morning, (i forget how much), 0.5 mg of xanax at 2:30.. and another dose at 3:30..... i dont know if what my mom is doing is legal, even though she is a nurse with many years of experience. Also, I'm not sure how to deal with this anxiety with the minimal dose I am taking, or what to do about finding a new doctor... considering there are not that many under humana insurance in the atlanta area.... what should I do?
Noca
Veteran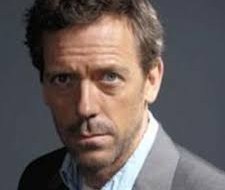 Joined: 9 May 2015
Gender: Male
Posts: 3,843
Location: Canada
Clearly your mom felt she needed to step in because your doctor was not effectively managing your anxiety. If your doctor did his job correctly then your mom wouldn't have to resort to taking your medication management into her own hands. It wasn't like you weren't taking what your doctor was giving you.

_________________
The top gets higher the more that I climb...

Your neurodiverse score: 150 of 200
Your neurotypical score: 51 of 200

officially diagnosed with Asperger's as of 09/11/15

Reassessed 04/11/16
DSM-V: ASD level 2 with Social Communication Severity: level 2, Restrictive Repetitve Behaviour: level 2

ADOS-2 classification: Autism