Concentration and restlessness... Burning feeling under skin
Page 1 of 1 [ 3 posts ]
ConceptuallyCurious
Velociraptor



Joined: 19 Aug 2014
Age: 24
Gender: Female
Posts: 494

I'm diagnosed with ASD and have concentration problems and find it really difficult to stay still. When I stay still for very long it creates an itching feeling that builds up to a burning feeling under my skin. It hurts and I'm just not sure I can live the rest of my life with it.

It's occurred to me that I have lots of the symptoms of ADHD but they were all attributed to executive function and sensory difficulties from ASD.

Unfortunately, the funding has recently been cut for the sensory processing help I was advised to seek.

Is the burning feeling just hypersensitive vestibular/proprioception? It sounds a bit like restless leg syndrome, except with my whole body (not unheard of)... But it doesn't go away easily when I move once it's built up (it's hard to get enough stimulation without SIB).

Any tips? Any chance of persuading my GP to let me try ADHS medication? Or really anything that would help at this point.

I know the NICE guidelines say not to medicate core ASD symptoms. Are these problems core?

I already take 100mg/day Quetiapine and I know that it could potentially be increased. (I also have extensions on my coursework, extra time and rest breaks for my exams. I've got a chew which helps some, a neck weight and weighted jacket which help in general but not when I have to sit down and write. I also have a wobble cushion. I've tried writing while laying on my front which also helps a bit.)
ConceptuallyCurious
Velociraptor



Joined: 19 Aug 2014
Age: 24
Gender: Female
Posts: 494

Does nobody feel this burning feeling?

_________________
Diagnosed with:
Moderate Hearing Loss in 2002.
Autism Spectrum Disorder in August 2015.
ADHD diagnosed in July 2016

Also "probable" dyspraxia/DCD and dyslexia.

Plus a smattering of mental health problems that have now been mostly resolved.
nick007
Veteran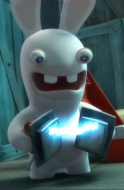 Joined: 4 May 2010
Age: 37
Gender: Male
Posts: 22,802
Location: was Louisiana but now Vermont
If your GP doesn't want to try you on stimulants he/she may be willing to let you try Strattera which is a nonstimulant med for ADHD.

_________________

But I don't want to go among mad people, Alice remarked.
Oh, you can't help that, said the Cat: we're all mad here. I'm mad. You're mad.
How do you know I'm mad? said Alice.
You must be, said the Cat, or you wouldn't have come here.