Page 1 of 1 [ 6 posts ]
MathGirl
Veteran


Joined: 11 Apr 2009
Age: 28
Gender: Female
Posts: 3,522
Location: Ontario, Canada
Is there any evidence-based way out there to reduce cognitive "stuckness"? I have no services at the moment and absolutely nobody to help me figure this out. I am guessing many of us have the same problem.

No matter what I do, I am finding myself getting "stuck" on one word, one idea, etc. and unable to move beyond. This makes me abysmally slow at many tasks, including academic work. If I had my way, I would honestly sit at home all day and perseverate about one idea all day. The more I force myself not to do so, the more issues I get, like headaches and tiredness and irritability.

It is frustrating because I feel like I want to do so many things in life, yet just the schoolwork takes me forever to get through. I can do a good job only if I start sufficiently early and have enough time to think about it that would give my thoughts room for slowness while also giving the thoughts a moderate push.

This is a weird idea to articulate, but it also plays into the phenomenon of reading stuff far too many times but failing to integrate the relevant terms and ideas into my speech and writing (including school assignments). I feel like the reading is another repetitive activity for me, where the stuff gets in my head in a rote way but I fail to expand it beyond (not completely, but it's a huge challenge and, again, is painstakingly slow). My mind is almost like cogs that were made with high quality but are rusty. Some days are better than others, especially after a break, but considering how slow my thought is, breaks are rare and people wonder why I don't have a life. Is there any way at all to help unrust these cogs?


_________________
Leading a double life and loving it (but exhausted).

Likely ADHD instead of what I've been diagnosed with before.
Insectivore
Emu Egg


Joined: 7 Feb 2016
Age: 28
Gender: Female
Posts: 2

As far as evidence-based methods are concerned, I'm not sure, but I can share what I've learned from struggling (and mightily) with the same gravitation towards and fixation on details. I've read about 'breaking one's state,' and for me this is as simple as setting a timer. The difficult part is obeying the timer because, once I have settled down into an assignment, it is incredibly difficult to break away. However, if I can obey the timer (which involves practicing until it becomes a reflex and bypasses my thought processes), then I can immediately gain perspective and see if and where I had become stuck. It's when I get stuck not only on a portion of the assignment but also on the assignment itself that hours start to ooze by and I hardly accomplish anything. Working in set chunks of time, not in a schedule but as their own unyielding units, has helped me, but that by itself is not enough to help me speed up (I totally know what you mean about the counter-productivity of trying to make yourself work faster).

I think that starting and stopping are difficult, but I think what slows me down the most is the volume of decisions involved in multi-part assignments. In writing a paper, for instance, there are a million places to get stuck because there is a seemingly-endless string of seemingly-arbitrary decisions to be made at every stage of the process. I am an indecisive, as well as extremely picky, person, so I will go through many, many options just to discover that what I was looking for (in research, say) doesn't exist, or that I was framing it too narrowly, or that something I found early on but dismissed was the most suitable option given the amount of time I had to work with. If I can recognize that I am obsessing over a particular decision, I can force myself to move on by saying I'll come back to it later (which frequently doesn't happen, and that's just as well, given that I have other things to do). Combining the mentality of "I'm just going to do it now and not think about the end-product" with short blocks of time bounded by the timer has helped me to get through much more work than I've been able to accomplish in the same amount of time in the past. It doesn't work perfectly, and I have a long way to go, but it's helping me survive this semester.

If you can be aware that you're getting stuck as soon as you are getting stuck, you can step back, reassess your objective, make a plan, and then attack it with more control. You're aware of the problem, so that's a major advantage. I don't know how your mind works, but I know that if I start to think too much about the process itself, or what I'm trying to achieve, or how slowly I work, or how frustrated I am, things begin to deteriorate. If I can dive in, set the timer, and keep track of how long a particular assignment takes me, I feel more in control and am more likely to experiment with different strategies for increasing my efficiency during the next 30-minute block.
cberg
Veteran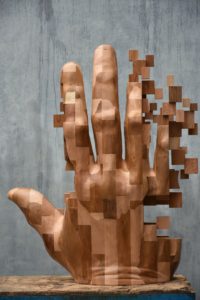 Joined: 31 Dec 2011
Gender: Male
Posts: 11,335
Location: Boulder CO
It remains to be seen just how much of my own stuckness I've lessened though I'm rather versed in tackling boredom. Lately I've been reading as much as possible, as well as finding more time for caffeine.

_________________
"Standing on a well-chilled cinder, we see the fading of the suns, and try to recall the vanished brilliance of the origin of the worlds."
-Georges Lemaitre
"I fly through hyperspace, in my green computer interface"
-Gem Tos

animalcrackers
Veteran


Joined: 26 Feb 2011
Gender: Male
Posts: 2,207
Location: Somewhere
I am a slow comprehender -- I can read quickly, but if I want to make sense of what I read then I'm usually very slow. That said, it depends on the writing style and what I'm reading about.

Textbooks are often frustrating for me because the author presents and connects (organizes) ideas in ways that my mind does not; If I try to follow the same path that the text takes you on, I get frustrated and stuck. As a way around this, I often read things out of order -- skipping around in the chapter or book so that my mind can follow questions about specific concepts and pick up bits and pieces to integrate in a way that is more natural for me. I find that this can actually be a lot more effective than trying to read sequentially.

Occasionally I have also found it useful to supplement required reading with material about the same subject written by different authors -- sometimes it helps to have a different writing style (more concrete, or just having the information organized differently), or just to see the same key terms in different contexts so that my brain can pick up on patterns.

(Obviously none of this is evidence-based, and I'm not sure it's relevent to the kind of stuckness you experience, but I thought I would share just in case.)

_________________
"Coming back to where you started is not the same as never leaving." -- Terry Pratchett, A Hat Full of Sky

Love transcends all.
MathGirl
Veteran


Joined: 11 Apr 2009
Age: 28
Gender: Female
Posts: 3,522
Location: Ontario, Canada
I can certainly relate to a lot of things said here. I do find that having uninterrupted focus time is crucial, but there seems to be something about the text itself/external visual or auditory stimuli that throws me off. Then, I need to take a break and think, sometimes for hours, before I can integrate material from what I've been reading and/or from my knowledge more properly into my writings.

It also takes me a while to comprehend readings, which is why I tend to stick to the prescribed readings and not go beyond (due to time constraints). I find I re-organize how the ideas are structured when I take notes on readings, as well.

I am, however, slow in the same way with emails or even speech. I do not speak very coherently in groups but then can write very well IF given hours to think, spread out over several days. If I respond to an email right away, it is often not very coherent and comes out as random ideas/abbreviations but then I can write much better if I pre-formulate the message, again, through having an opportunity to think about it over a period of time.

Interruption is not good because it breaks the connections that my mind has been making and makes me have to start from square one. I need to find a way to accelerate my thinking process, not to interrupt myself.

_________________
Leading a double life and loving it (but exhausted).

Likely ADHD instead of what I've been diagnosed with before.
ToughDiamond
Veteran



Joined: 15 Sep 2008
Age: 67
Gender: Male
Posts: 7,603

Excellent question, I like the term "stuckness," good self-evident nomenclature.



I presume stuckness is the same thing as perseveration / stimming. Suggested treatments for the latter that I've seen on the Web appear to be limited to having a caregiver who will redirect you (for adults, if you have a partner, you could ask them to do that for you), or taking SSRIs (which might not work and might have adverse effects - a particular concern for autistics since drug safety tests usually exclude autistics and our body chemistry can be rather atypical - so I'd say only as a last resort if the stuckness is getting really harmful).

I think the motivation to get unstuck has to be strong enough to overcome the motivation to continue the rogue pursuit. It's like an addiction, where the downside usually manifests itself later than the upside - a future event just doesn't have the same motivating power as an event in the here and now. You'll get a bit of motivation when the timer goes off, but it won't be as great as you'd get from a firm caregiver. Presumably willpower has already failed, though it might increase if you can raise your awareness of how important this matter is and remind yourself that everybody has to do things that go against the grain at times. Keep trying. A "snooze" feature on the alarm could help. It might even be possible to link the alarm to some redirection or reward system. Giving yourself treats only if you succeed in getting unstuck might work for you, though if you had that much self-discipline, there might be no problem in the first place, and if you don't have much self-discipline, you might just consume the treats regardless.

There are reasons why the "stuck" activity is so attractive - it serves some psychological purpose, maybe keeping you calm or giving you a sense of control over an otherwise chaotic environment. It might help if you can identify the feelings you get when you do it, you might be able to design a good redirection that has some of the same features.

Frankly I'm not yet good at getting unstuck when I'm alone, but I've come to no great harm apart from a bit of stress from leaving rather important tasks till the last minute and feeling slightly ill because I've not got to bed until 6am and haven't had enough exercise because of getting stuck on fascinating indoor sedentary tasks, and the cold weather doesn't help. It's a work in progress.