Trouble believing people can have more than one friend
Page 1 of 1 [ 8 posts ]
Grammar Geek
Veteran



Joined: 22 Oct 2015
Age: 25
Posts: 858
Location: Missouri
The few people I become friends with tend to be loners themselves, but then they get friends and I'm afraid they're going to abandon me. This has lost me a couple friends in my life, but I have a lot of trouble grasping the concept that people can remain loyal to a friend even if they find another one. Is it true? Can people really do that? Whenever they find a new one, I feel like I'm in a competition with the person's newfound friend, which I always lose.
kraftiekortie
Veteran


Joined: 4 Feb 2014
Gender: Male
Posts: 72,283
Location: Queens, NYC
Yep...I used to think the same way.

That's why I lost my best friend when I was about 11-12 years old. I just wanted him for myself. I didn't realize that he was a kid who wanted to socialize with other kids, not just me.

I learned my lesson then. I shouldn't be so possessive of my good friends.
animalcrackers
Veteran


Joined: 26 Feb 2011
Gender: Male
Posts: 2,207
Location: Somewhere
Grammar Geek wrote:
Is it true? Can people really do that?
Yes, people can have more than one friend.
I can't understand where loyalty comes into it....unless your [insert number] friends all know each other and fight or hate each other and expect you to choose just one of them.
I had a group of friends that all knew each other and some of them had a very sad falling out and stopped being friends with each other, but I remained friends with all parties involved...thankfully nobody had a problem with this, as I probably would have lost all of them as friends if they had all decided that my friendship was worthless just because I wouldn't choose sides.
I have also had friends that simply didn't like each other -- which was fine. We just never all hung out at the same time.

_________________
"Coming back to where you started is not the same as never leaving." -- Terry Pratchett, A Hat Full of Sky

Love transcends all.
slw1990
Veteran


Joined: 9 Jan 2014
Age: 30
Gender: Female
Posts: 1,406

People can have more than one friend. I do understand what it's like to feel like you'll loose someone when they get close to someone else though. I get this feeling that if I have a friend or get into some kind of relationship they will eventually find someone who they like more and we would just stop being friends after that. I think I feel this way because it has happened several times before. It seems like it happens when I'm friends with someone who's also lonely and once they would make other friends they would drop me. There were also some people who would intentionally create a distance and persuade others into not liking me. I guess it depends on how loyal they are.
Sabreclaw
Veteran


Joined: 23 Dec 2015
Age: 25
Gender: Male
Posts: 1,951

mikeman7918
Veteran


Joined: 7 Mar 2016
Age: 23
Gender: Male
Posts: 1,929
Location: Utah, USA
The older of my 2 brothers is really social and despite moving a few times he has dozens of friends and he even keeps in touch with the now distant ones. Some of his friends even have girlfriends and yet still come over here every now and again to hang out with him. I don't know how he does it, but it's clearly possible.
_________________
Also known as MarsMatter.
Diagnosed with Asperger's, ADD, and Generalized Anxiety Disorder in 2004.
In denial that it was a problem until early 2016.
Deviant Art
beakybird
Veteran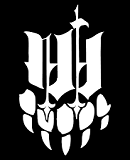 Joined: 25 Dec 2012
Gender: Male
Posts: 1,789
Location: nj
This depends on how you define "friend". My issue has been, that my definition is far more stringent than most before I'll consider someone a friend. A friend, to me, is someone you can really rely on and trust. Where there's more to it than a few common talking points. Actual similar thinking, similar values etc etc.

For me a friend is the same as a sibling, only not blood related. In fact, a friend is more important because they earned it.

What most people I call friends, I'd call acquaintances or just, some-guy-I-know.

People do not appear to have any discernible differentiation between a real friend and an acquaintance. A drinking buddy is not a friend if all you ever do is get drunk together, and you can be switched out easily for some other "friend".

So in my opinion, it is not possible for anyone to maintain more than a small handful of friendships at one time based on my definition. If even that many. I have mostly been a one best friend sort of person most of my life.
BuyerBeware
Veteran



Joined: 28 Sep 2011
Gender: Female
Posts: 3,471
Location: PA, USA
Yep, people can and do have more than one friend.

And most NTs can maintain more friendships than we can, both because socializing is lighter stuff for a lot of them and because they get recharged from social stuff that just wears us out.

New friends don't necessarily mean you're gonna get dumped. I understand the fear, though, because friends come so much harder for us and we do get dumped so often.

So-- if they dump you for a hot deal on a cooler friend, they're as*holes and it's good riddance. It's hard to get yourself to believe that, but once you do, it gets rid of a lot of the fear.

The fear is a lot more dangerous than the actual dump. The actual dump hurts, but then again, it also gets rid of someone who wasn't worth your energy anyway before you invested any more of that limited commodity in them. The fear will eventually get rid of everyone, good and bad, and possibly make you into a controlling abuser.

And yes, I find it remarkable how easily some people call people friends. I've learned not to trust people who call me a friend right off. If they keep me at arms length but keep interacting-- those are the people I reach out to and work to get closer to. An acquaintance who takes a year to call you a friend and let you in close is a friend that, once made, will last for life as long as nothing profoundly f****d up happens.

I've picked my friends that way since adolescence. And since adolescence, I've truly lost two friends. One of them was someone I took a chance on because I was lonely and he clearly needed someone-- and he turned out to be a good riddance kind of person. Narcissistic, bloodsucking, manipulative-- yeah, don't let the door hit ya where the Lord split ya. The other one was one of my best friends for almost 20 years, until a guy proposed to her and, being deeply ashamed of hiding a raging alcohol problem (and her abusive relationship with her kid, and her frighteningly promiscuous past), she started getting incredibly verbally abusive with me and my husband both. The friendship ended when she staged a suicide attempt on Thanksgiving night just to get my us to come down there so she could throw herself at Hubby sexually and then claim she felt used. Done. Over. Don't call here any more. Please forget to write.

_________________
"Alas, our dried voices when we whisper together are quiet and meaningless, as wind in dry grass, or rats' feet over broken glass in our dry cellar." --TS Eliot, "The Hollow Men"