Obsessed with wanting a relationship
QuillAlba
Veteran


Joined: 7 Jul 2015
Age: 45
Posts: 2,739
Location: Scotland
Cafeaulait wrote:
I felt the exact same when I was your age. Can't really give you any advice except for: exposure yourself to girls your age as much as possible. At school, at your club, at sport or your hobby club. It's no guarantee you will find someone that likes you, but it certainly increases your chances.
I found it got a lot better after high school.
Might not want to expose yourself, they put you on a list for that.
Cafeaulait
Veteran


Joined: 21 Jul 2012
Age: 28
Gender: Female
Posts: 2,512
Location: Europe
QuillAlba wrote:
Cafeaulait wrote:
I felt the exact same when I was your age. Can't really give you any advice except for: exposure yourself to girls your age as much as possible. At school, at your club, at sport or your hobby club. It's no guarantee you will find someone that likes you, but it certainly increases your chances.
I found it got a lot better after high school.
Might not want to expose yourself, they put you on a list for that.
Oh, LOL. English is not my First language

QuillAlba
Veteran


Joined: 7 Jul 2015
Age: 45
Posts: 2,739
Location: Scotland
Ecomatt91
Veteran


Joined: 10 Apr 2015
Posts: 818

I was in similar situation as you when I was in high school. Its typically normal for teenagers feeling about society peer pressure.

Hell what I am only 25 and still haven't met anyone nor had sex yet. I am becoming less concerned about my position recently. It made me happier about myself. It is critically important to focus on yourself first before doing anything. There are a lot of people in late teens and 20 somethings are having personal issues and pressured to have relationships and sex. These kind of people are found to have mental wellness issues. You don't want that right?

Majority of my friends are females, whose that are in early to mid 20s, some are still dateless and virgins and also copped peer pressure issues when they were younger that they regretted doing it. They told me personally they do see a psychologist to help themselves out. It simply a process of 'finding yourself out' which that they were trying to work on. Most of university students are on different demographics than the uneducated or unemployed people at same age in your community. You would prefer to meet people and make friends is in the more educated and employed world.

That what I have been doing in past year living in a state capital. I met lovely friends, likewise I said they are mostly females. Which I believe why is because of common shared interests and good understanding of disabilities that I have. I am not saying guys doesn't do that, but I do also have pkenty male friends as well. Those are really like-minded. It just females are more attracted to my personal values and respect. I am not dating or having sex with them, it not just a good idea because we are all great friends, trying to save our world which is our environmental common interests. I am not so worried about not having sex with those beautiful ladies I hang out with, though they do not believe friends with benefits because of emotional issues which I totally understand from people's perspective on why avoiding these situations.

So you are 16, plenty of time! I am 25, almost time to graduate from university. I haven't kissed a girl apart from greetings that I regularly get. It just fine. Life is awesome. Remember, its your decision that you want a girlfriend it will happen. I met few people who are not married in their 40s or older is that its their choice not to have a partner. Some people are really independent and want to live on their own lives. But, there nothing to worry about because it is very common to meet someone who really want a partner for life. My decision is to find that lady who wants to spend the rest of my life.
I just can't see myself with anyone else. Waiting for the day I find the perfect person is so exhausting because it's all I can think about and there's nothing I can do. About the girl I was with, about wanting someone, about anything. My life was good for a month. I wish she'd come back to me.
Outrider
Veteran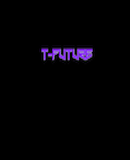 Joined: 15 Feb 2014
Age: 22
Gender: Male
Posts: 3,007
Location: Australia
From time-to-time I feel the exact same way, especially when depressed, and this is one of those times.

I am mildly drunk so excuse me if my grammar is poor and/or I come across as more aggressive than I should when I am trying to just share my experiences.

Everything you have described in this thread i do feel the exact same thing from time to time and its horrible.

You miss the one girl you used to talk to online who betrayed you?

Well I miss fricken EVERY female from high school I ever had a crush on and no matter how over most of them I feel the feelings come back every once in a while.

Most of them have since either betrayed me or I never got to know them well enough in the first place.

But many of them I had crushes on and became friends with afterwards and tried to get over them but they have betrayed me and not speaking to me anymore. One of them's boyfriend even blocked me on facebook when I made no attempt to contact him on it whatsoever.

I will admit I'm not as 'nice' as you are lymerance and I did rant frequently on these forums about my frustration with the pair and considering one is an aspie and the girl I liked a possible undiagnosed one, I more and more believe the unlikely possibility one of them actually saw what I said.

That or they just couldn't take my moderately aggressive (but right-meaning) personality.

I have since shaped up and work hard to control my anger better.

The main causes were just intense stress from work overload and especially my terrible ex-girlfriend.

Anyway I miss every single girl I had a crush on and/or pursued last year or dated in high school, and even some I was only friends with, a total of 9.

The only one i have any form of contact with is a loyal girl who I used to have a crush and she liked me back but shewas kicked out of home and left school to move halway across the country around July last year. I talk to her online ever since and we are just friends now but I still miss her and wish to see her again someday.

F8ck people and the way they betray us. It's bad enough they come across as our friend if they were just waiting for their opportunity to leave.

I have since feel exactly the same way you do right now in the post you made yesterday as my family and I have been wanting to move out of the very boring, dangerous and terrible city we live in but have once again been rejected for the application and have since fallen into a variety of other finanical issues that will force us to stay longer as our moving funds have depleted to nothing.

I want to get out there, I want to find new ways to meet new friends and people, especially a girlfriend, and because I hate online dating I dont want to use the internet, but even then theres not many people from this city where I live - the biggest teen dating site, MyLoL, has about 4 girls in my city, 2 of them taken and the rest either too young for me or not my type.

The rest live in the big city, the state capital which is just a 1hr drive. So close yet so f*cking far. I want to be near there so badly and my family are aiming to move closer to the big city but still in a quieter, peaceful outskirts yet we cant.

No point talking to some girl 1hr away for a while especially if I can only meet up with her infrequently.

Otherwise there is no way to meet people here and I am assuming your city/town has no good clubs or groups or anything to do either?

This is a very old fashioned place I live and unless you like parks, gardening, religion, farming, quiet cute little sunday markets and such, you will find this place to be teh most boring place you've ever been to.

The youth here are extremely bored as our STD, substance abuse, crime-rates are all extremely high among youth.

Teenagers and young adults dont usually like parks, flower displays and neat little sunday markets or cute little events 'for the whole family'.

We have a small handful of bars and one single seedy nightclub.

The two local pools are awfully unhygienic and all-around expensive.

Even if I found a good reason to actually leave the house and get out and do something fun (the one thing I can think of - swimming at one of the cleaner pools, but high-intensity lap swimming is kind of hard to meet people as I'd be too ocupied with training myself).

the actual people to meet are less-than-ideal.

The girls here always dress so unmodest and inappropriate, the girls seem so rowdy and just in general unattractive divas (diva = the 'hot, popular, airhead' types).

Since living here the female attention I've gotten has been a bit unpleasant - I was actually cat-called by a group of black teen girls when I went to get the mail shirtless.

Sorry for the overly-long rant, just saying I know how you feel.

Don't ever listen to people who tell you it's easy to meet people outside of school, IT NEVER IS.

The people who say that usually went to college/university immedaitely after high school, and even then they were probably the lucky ones as not everyone makes friends at college. It's well known those who study off-campus/not living in a co-ed dorm struggle to get to know people 10x more than someone who does.

The people you meet at work, especialyl if you are young, will be too old to be genuine friends with, unless you have a job most teens do like Mcdonalds.

I personally volunteer at a charity retail outlet, so my youngest co-workers are 20 female and 23 male, the rest 40-50+.

Hope you find a way to meet pretty girls, otherwise continue to wallow in your hopeless sense of depression, desperation, hopelessness misery like I do and pray your salvation will one day come, even if the future seems bleak.