Page 1 of 1 [ 2 posts ]
AnonymousAnonymous
Veteran


Joined: 23 Nov 2006
Age: 29
Gender: Male
Posts: 54,370
Location: Portland, Oregon
I have always had some suspicions that my mom may be either bipolar or obsessive-compulsive.

Reasons:

-She is friendly towards coworkers at her place of work, a Catholic school, but avoids LGBT people, some she works alongside with.

-She gets angry over the smallest things.

-My sister has to ask permission whenever my sister wants to bring her BFF to have dinner at our home. I also have to ask permission whenever I want to bring my GF to join us for dinner.

-She loves to backstab everyone she is close with whenever things do not go her way.

-She often exhibits misanthropic tendencies.

_________________
Silly NTs, I have Aspergers, and having Aspergers is gr-r-reat!
Noca
Veteran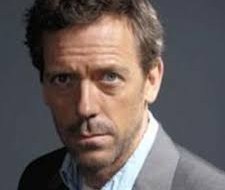 Joined: 9 May 2015
Gender: Male
Posts: 3,506
Location: Canada
She sounds like a typical hypocritical conservative prude to me. I don't see anything indicating Bipolar Disorder or OCD in what you wrote.

_________________
The top gets higher the more that I climb...

Your neurodiverse score: 150 of 200
Your neurotypical score: 51 of 200

officially diagnosed with Asperger's as of 09/11/15

Reassessed 04/11/16
DSM-V: ASD level 2 with Social Communication Severity: level 2, Restrictive Repetitve Behaviour: level 2

ADOS-2 classification: Autism
Page 1 of 1 [ 2 posts ]
Similar Topics
Bipolar Disorder

in Bipolar, Tourettes, Schizophrenia, and other Psychological Conditions

20 Jan 2014, 5:36 pm

TornadoEvil

Could I have bipolar II disorder?

in Bipolar, Tourettes, Schizophrenia, and other Psychological Conditions

12 Feb 2019, 5:07 pm

ManaLDN

Is it possible that I have a bipolar disorder?

11 Jan 2015, 12:51 am

L_Holmes

as and bipolar disorder

12 May 2007, 10:46 am

coolstertothecore