Is it ethical to have pets outdoors?
Deb1970
Veteran


Joined: 8 Feb 2013
Age: 49
Gender: Female
Posts: 512
Location: Iowa
I think it all depends on the situation. If the cat has never been outside and is older then they should stay inside. My cat's are strictly indoors. They got outside once and were scared and wanted back in the house. Growing up my parents had indoor/outdoor cats. They came in and out of the house freely. They were raised as kittens in both environments. A few got hit by cars but most lived long lives. The biggest problem was fleas. Even when they were treated they brought them into the house. They also did a good job of keeping down the mouse population. I would rather a cat control them then using dangerous chemicals or traps. They did kill birds but there was no shortage of them in my parent's yard either.

_________________
"I became insane, with long intervals of horrible sanity."

- Edgar Allan Poe -
Sweetleaf
Veteran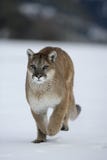 Joined: 6 Jan 2011
Gender: Female
Posts: 30,342
Location: Somewhere in Colorado
nurseangela wrote:
Waldo stays in at all times. I switched him to an all meat diet (which he's allergic to whatever is in dry food and used to vomit a lot). I get a lot of my ideas from "My Cat From Hell" and Cat Daddy. I found this on Petfinder.
https://www.petfinder.com/cats/cat-care ... side-only/
Most dry food has a lot of filler ingredients like wheat or other grains, which cats don't digest well...there is grain free dry food, but I am sure if a cat is given the choice of that or some fresh meat they'd go for the fresh meat.

_________________
f*ck the chinese government.
Jacoby
Veteran


Joined: 10 Dec 2007
Age: 28
Gender: Male
Posts: 14,367
Location: Permanently banned by power tripping mods lol this forum is trash
My Balinese cat(well it lives at my parents now) prefers dry food, it actually eats the dog's food sometimes. Weird cat, I love the breed tho as they're beautiful and intelligent. I had one previously tho that didn't like dry food, he was funny as he LOVED chicken and would growl like a dog if you got near him while eating it. I don't live in a big enough place for a cat, I can't be living on top of a litter box.
OliveOilMom
Veteran


Joined: 11 Nov 2011
Age: 55
Gender: Female
Posts: 11,897
Location: About 50 miles past the middle of nowhere
We always let our cats come and go as they please. We do not do this with our dogs. Our dogs are wolf husky hybrids and will run for hours and scare the s**t out of people even though they don't bite. The cats go out at night and come in in the mornings and always have and do fine. There is hardly any traffic on this street and it's all neighbors and most everybody has a indoor outdoor cat because we live in the country and there are mice. Ours have always lived a long time. They don't even go toward the main road, all the cat action is down this way.

My mother who was overprotective with me transferred that to animals when i achieved escape velocity and while just keeping a cat indoors isn't overprotective, she took it all to a new level. The last cat she had was declared and of course couldn't go out. We inherited it when she died and it hated everyone and peed and pooped on the dining table so we gave her to somebody with less rigorous housekeeping and hygiene standards.

But for the most part I say its your cat and if you want it indoors ok, outdoors ok, indoor and outdoor ok too. However if you live somewhere like NYC where it's all sidewalk and road and buildings and no actual outside to speak of, wouldn't be a good idea to try and keep a cat hanging around on a sidewalk.
_________________
I'm giving it another shot. We will see.
My forum is still there and everyone is welcome to come join as well. There is a private women only subforum there if anyone is interested. Also, there is no CAPTCHA.

The link to the forum is
http://www.rightplanet.proboards.com
Edenthiel
Veteran


Joined: 12 Sep 2014
Age: 51
Gender: Female
Posts: 2,819
Location: S.F Bay Area
Deb1970 wrote:
[...] The biggest problem was fleas. Even when they were treated they brought them into the house. [...]
Even worse than the fleas themselves are tapeworms. And from mosquitoes (which are more common outside, hopefully) they can catch heartworms, which can kill them. This can be prevented by either keeping them indoors or...dousing them with some really nasty chemicals.

_________________
"For small creatures such as we the vastness is bearable only through love."
―Carl Sagan
Amity
Veteran


Joined: 22 Mar 2014
Gender: Female
Posts: 6,796
Location: Meandering
Having a working/barn cat is essential where I live, its a lakeland area. As a child I remember river rats being a problem until we got the outdoor cats, they would sometimes leave presents on our doorstep in the mornings.

Edenthiel what are your thoughts on cats as working animals?