Hacking Escitalopram posology
Page 1 of 1 [ 6 posts ]
jmss
Emu Egg


Joined: 21 Feb 2015
Gender: Male
Posts: 2

Hi,

Anyone here tried reducing Escitalopram dependence by, for instance, not taking it during the weekend?

Is it possible for the brain to "learn" the benefits of it during these interruptions?

I have used this approach with Omeprazole: instead of everyday, I started taking it 3 days a week, then 2, then 1 and then I dropped it completely (this process probably took more than 1 year). I took Omeprazole for several years (maybe 10 years). It's now been several years without Omeprazole.

So is it possible to do the same with a completely different drug like Escitalopram? I've taken it for several years also (5 or so).

I'm specifically interested in posology hacking, meaning that I know the usual "you should take it like the doctor prescribes", etc.

Anyone knows it in depth? Is this a reasonable thing to try? I've been trying this already, since I'm concerned with the effects of taking this drug for long periods of time (years).

Thanks.
Ichinin
Veteran


Joined: 3 Apr 2009
Gender: Male
Posts: 3,653
Location: A cold place with lots of blondes.
jmss wrote:
Anyone knows it in depth? Is this a reasonable thing to try?
Well a DOCTOR would know, not random strangers on the internet. There is usually a set of generic medicin that you can alternate with to avoid getting addicted. Talk to your doctor.

_________________
"It is far better to grasp the Universe as it really is than to persist in delusion, however satisfying and reassuring" (Carl Sagan)
BeaArthur
Veteran


Joined: 11 Aug 2015
Posts: 4,922

Noca
Veteran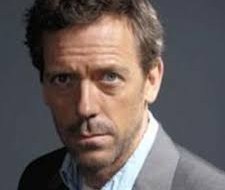 Joined: 9 May 2015
Gender: Male
Posts: 3,585
Location: Canada
If I am weaning off a medication, I just gradually drop the daily dose, by breaking the pill in half and asking the doctor for smaller and smaller dose size pills. Some medications cannot be cracked or are difficult to crack like omeprazole (at least the brand name is). I usually spread it out over a period of weeks, like 5 days or so for each drop in dose.

_________________
The top gets higher the more that I climb...

Your neurodiverse score: 150 of 200
Your neurotypical score: 51 of 200

officially diagnosed with Asperger's as of 09/11/15

Reassessed 04/11/16
DSM-V: ASD level 2 with Social Communication Severity: level 2, Restrictive Repetitve Behaviour: level 2

ADOS-2 classification: Autism
Esteban1981
Emu Egg


Joined: 24 Jul 2016
Gender: Male
Posts: 4
Location: UK
Hi,

Escitalopram has a half life of about 30 hours, which is why it is usually prescribed once daily. If you take it less frequently you will just end up with rather pronounced peaks and troughs in your system, which will probably only serve to exacerbate any side effects or withdrawal symptoms. The advise by Noca to gradually wean your daily dose would be the best way to try and come off the drug. That way you will have a more gradual and smoother reduction of the drug in you system over time.
Omeprazole, unlike Escitalopram, does not penetrate the central nervous system. Therefore, taking it intermittently will not have any noticeable effect if you are no longer experiencing the symptoms you were prescribed it for.

I hope that this is of some help.
BeaArthur
Veteran


Joined: 11 Aug 2015
Posts: 4,922

My doc recently had me taper off the ulcer dose of omeprazole down to my normal GERD-preventive dose of it. She said otherwise you get a rebound effect. I never realized that before.

I'd always ask my doc about how to discontinue or reduce a drug.

It's great to know I have a doctor who respects me and whom I trust!

_________________
Gone.