Page 1 of 1 [ 5 posts ]
sweeToxic
Blue Jay

Joined: 25 Apr 2015
Gender: Female
Posts: 99

As you know, my character is an eighteen year old young woman with severe autism, dyspraxia and oral motor apraxia as well. I need to know what some good drug combinations are for her. I'm not very good at this, and it's driving me nuts at the moment too. She has severe meltdowns/outbursts that can cause her aggression and self-injury to herself. She also has some borderline ADHD symptoms as well (hyperactivity, short attention span, can't sit still for three minutes). I know this probably isn't the best idea, but I figure for a story... it shouldn't matter all that much, right? It's not like the MC is a real person.

All I really need are example combinations. Because I've tried to research this and so far all of what I tried has moderate effect. I feel as though I need to be careful of that.

_________________
"It doesn't matter what your challenges are as long as you're ready to try to overcome them." - Carly Fleischmann
Diagnosis: ASD Level one; speech delay until age four, learning disability, Requires some support.
SteelMaiden
Veteran


Joined: 19 Aug 2006
Age: 30
Gender: Female
Posts: 3,841
Location: London
PRN haloperidol comes to mind (I use that) OR regular risperidone (not the two together generally as they're both potent, and fairly pure D2 blockers).

Maybe an antidepressant, I'd say of the SSRI class as TCAs have more troublesome side-effects (although I take clomipramine for my OCD).

If not an antidepressant, than sodium valproate.

I can think of others but I wouldn't want to overload the meds combination.

_________________
I am a partially verbal classic autistic. I am a pharmacology student with full time support.
MentalIllnessObsessed
Pileated woodpecker

Joined: 22 Jul 2016
Age: 20
Gender: Female
Posts: 193
Location: Ontario, Canada
Greetings. There are no medication to treat most neurodevelopmental conditions except AD/HD that I am aware of. I'm assuming you are doing therapy for your other conditions like occupational therapy and speech therapy (or your character). But I feel more information is needed. Do you or your character have anger episodes/irritability/meltdowns? Do you or your character have anxiety or depression? Do you or your character have OCD?
If irritability:
Risperidone/Risperdal is already approved by the FDA for treating this symptom in people with autism.

If anxiety or depression:
Usually an SSRI, depending on what type of anxiety and depression. This is a really good link for medications used to treat anxiety and/or depression, along with stuff on OCD since it was counted as an anxiety disorder before 2013:
http://www.anxieties.com/152/introducti ... -disorders

Now, probably a good one is doing something for inattention and hyperactivity related to borderline AD/HD and autism. Many people with dyspraxia have AD/HD. Anyways, here is a link about medications for AD/HD from CADDRA:
http://www.caddra.ca/pdfs/Medication_Ch ... CANADA.pdf

Here is my advice for this, if you or your character have anxiety, then I suggest a non-stimulant, because stimulants are known to increase anxiety, and you probably don't want that. The main non-stimulants I can think of are Strattera and Intuntiv. Plus, there is an increase risk to serotonin syndrome, which isn't good.

And if depression is involved and it is decided to take a SSRI or SNRI, then don't take a stimulant, take a non-stimulant. Well, I mainly recommend Wellbutrin, since it can treat AD/HD and depression symptoms with once medication. Also, if you or your character have irritability and decide to take an anti-psychotic listed above, don't take a stimulant.

Mainly, what I should state is talk to your doctor. There could be (and are) drug interactions if you decide to go on an AD/HD medication. The link I listed above about AD/HD medication states all the drug interactions and medical conditions that shouldn't be taken. If you need more help, I can try. I really like learning about mental illness and stuff, so I am willing to help.

Here is a list of links that I used to find all this that I didn't mention above already:

Dyspraxia:
https://www.understood.org/en/learning- ... -dyspraxia

Autism:
http://psychcentral.com/lib/medications-for-autism/

AD/HD medication:
http://www.webmd.com/add-adhd/guide/adh ... tion-chart

Drug Interaction Report/Test:
https://www.drugs.com/interactions-chec ... 5,1606-979
(the above is the example I tried)

*Note: If you take an MAOI, you can't take any AD/HD medication. MAOIs aren't recommended much anymore anyways*
SteelMaiden
Veteran


Joined: 19 Aug 2006
Age: 30
Gender: Female
Posts: 3,841
Location: London
Noca
Veteran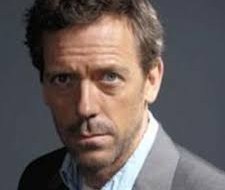 Joined: 9 May 2015
Gender: Male
Posts: 3,673
Location: Canada
Risperdone and guanfacine

_________________
The top gets higher the more that I climb...

Your neurodiverse score: 150 of 200
Your neurotypical score: 51 of 200

officially diagnosed with Asperger's as of 09/11/15

Reassessed 04/11/16
DSM-V: ASD level 2 with Social Communication Severity: level 2, Restrictive Repetitve Behaviour: level 2

ADOS-2 classification: Autism