has Trump started losing his buttons? people are talking.
kraftiekortie
Veteran


Joined: 4 Feb 2014
Gender: Male
Posts: 72,308
Location: Queens, NYC
I see what you're saying....but his true colors are coming out. Why do you think he can't be diplomatic at crucial moments? Even in the face of advice being given to him from all sides?

Yes, he is the ultimate "flip-flopper," obviously. But, like I said, his "true colors" reveal themselves all-too-easily

He is just not a diplomatic or informed person--no matter where he resides.

I was relaying a common stereotype, which I put in quotes to emphasize the stereotypical nature of what I stated.

I live in New York, and I know New Yorkers......obviously, very few people actually fit the stereotype. Oftentimes, though, Trump acts the part.
kraftiekortie
Veteran


Joined: 4 Feb 2014
Gender: Male
Posts: 72,308
Location: Queens, NYC
Basically, I feel like people like Trump not because of the "greatness" of Trump--but merely because represents a possible alternative to the Status Quo. Pick a card, any card, so to speak, and Trump is the "card of the moment."

It's not that people are ignorant, dumb, etc. really. It's that they are desparate for change, and are, thus, unable to see the "forest for the trees."

It's not because Trump has the ability to modify his message to adapt to diverse audiences--not at all.

It's similar, in some small way, to Kevin Costner's inability to replicate a British accent in "Robin Hood." Costner has some of the qualities necessary to play the role---but doesn't have what is probably most necessary in order to fully pull off the role.

Yet, the producers of a film wanted someone to play Robin Hood---and they couldn't find someone better, so they settled for Costner.

It can be said, in at least some sense, that people who want change are "settling" for Trump.

Yet, come to think of it, Robin Hood in a Middle English accent would have been the true ticket to playing him faithfully. People didn't speak "Modern English" in the 13th century.
Last edited by kraftiekortie on 06 Aug 2016, 10:08 am, edited 2 times in total.
justkillingtime
Veteran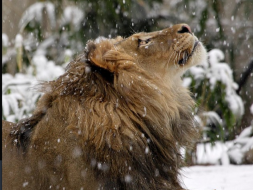 Joined: 12 Aug 2011
Gender: Female
Posts: 3,761
Location: Washington, D.C.
thoughtbeast wrote:
Thank you for that article.

_________________
Impermanence.