Page 1 of 1 [ 4 posts ]
yashua
Emu Egg


Joined: 25 Sep 2016
Age: 27
Gender: Male
Posts: 6

Hello my name is Joshua this is my first time on any sort of support/advice forum I'm 24 and honestly don't know what I'm doing at all I made it this far somehow avoiding things avoiding people and keeping myself out of "Love". Last year I met someone that really changed a lot of things for me made me feel things i wasn't comfortable with at first and showed me what It's like to really love and care for someone and she loves me dearly we got into an argument lets call it a wall because she didn't see my love she didn't know how much I miscommunication so many things i didn't understand what she was asking for and almost ruined something I now can't live without. I told someone for the first time in my life aside from my mom already knowing that I was diagnosed with Autism something I have spent my whole life avoiding and making no attempt to understand in my head I had my programming and paid all my bills on time my cats we're all i needed and 1-2 friends maximum just to prove to myself I can have friends.

Anyways lets get to why I'm here, she tells me her opinion means nothing to me and every time we get into a fight I make her feel bad, I don't understand how I just can't connect these things together today I told her I will always bend to her and in my head that had a different meaning to me i thought it was loving but after hurting her with those words and a quick google search i found what I said had a completely different meaning and when I tell her what I actually meant she doesn't believe me because of my body language and expression.

Thank you
kraftiekortie
Veteran


Joined: 4 Feb 2014
Gender: Male
Posts: 67,475
Location: Queens, NYC
HelloSweetie
Sea Gull

Joined: 22 Sep 2016
Age: 45
Gender: Female
Posts: 229

nick007
Veteran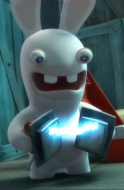 Joined: 4 May 2010
Age: 37
Gender: Male
Posts: 23,078
Location: was Louisiana but now Vermont
Has she done any research on Aspergers? It's pretty common for NTs to misinterpret our body language & facial expressions & some Aspies also have problems expressing love. Having her do some research on Aspergers might help her understand where your coming from & better understand your way of communicating & expressing your feelings for her. You could try getting her to read some posts in this forum & I'm sure some here can suggest other resources like books.

_________________

But I don't want to go among mad people, Alice remarked.
Oh, you can't help that, said the Cat: we're all mad here. I'm mad. You're mad.
How do you know I'm mad? said Alice.
You must be, said the Cat, or you wouldn't have come here.