My parents are voting for Trump, but I'm voting for HRC!
Bataar
Veteran


Joined: 18 Sep 2008
Age: 41
Gender: Male
Posts: 1,765
Location: Seattle, WA
CBRVA83 wrote:
My parents are voting for Donald Trump for president, but I'm voting for Hillary Clinton! My parents don't want to vote for HRC because she's a crook (which isn't true!), but they'll vote for a greedy capitalist, who's a racist, xenophobic pedophile (he's being accused of sexually molesting a 13 year old girl!) who cheated on his first wife (Ivana Trump) with his second wife (Marla Maples), and scammed millions of dollars from people who attended his Trump University, and mocked a reporter with a disability, and has a history with bankrupt businesses!

I'm very disappointed in my parents wanting to vote for that vile man!

I'm very worried that this HRC/Weiner email scandal will cost HRC the election! I REALLY WANT HER TO WIN AND FOR TRUMP TO LOSE!! ! ! ! ! And this article was online saying that a college professor who correctly guessed who won the presidential election since 1984 said that Trump will win!:
Professor who's correctly called every presidential election since 1984 predicts Trump will win
I hope he's not right, but I'm still worried!

I'm still voting for Clinton/Kaine though, and NOT Trump/Pence!

Trump will be a much better president than Hilary so kudos to your parents.
Catlover5
Veteran


Joined: 9 May 2015
Age: 21
Gender: Male
Posts: 4,894
Location: Norfolk, UK
According to The New York Times, Clinton has an 88% chance of winning.

As someone who has struggled with autism, and feels strongly about helping people with mental disorders, voting for Trump would be hypocritical of me.
Campin_Cat
Veteran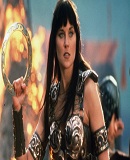 Joined: 6 May 2014
Age: 58
Gender: Female
Posts: 25,947
Location: Baltimore, Maryland, U.S.A.
TheSpectrum wrote:
Ah

sorry.
Apology accepted.

Whatever compelled you to apologize----manners / morals / whatever----was what I was trying to get the OP to stop and think about, with my comment (except, in regard to LoveNotHate).

_________________
White female; age 58; diagnosed Aspie.
I use caps for emphasis----I'm NOT angry or shouting. I use caps like others use italics, underline, or bold.
"What we know is a drop; what we don't know, is an ocean." (Sir Isaac Newton)