Page 1 of 1 [ 8 posts ]
Wewnaw
Yellow-bellied Woodpecker

Joined: 7 Jan 2016
Posts: 58
Location: UK
Anyone have any tips on how to cope in the gym? I find exercise hard but enjoyable so I'd like to go back to the gym I'm subscribed to. However, I stopped going because I struggle with the combination of people, noise, feeling watched, being interrupted by trainers trying to help me, feeling dizzy/ overwhelmed/ disoriented after each exercise and needing to just sit for a few mins but keep getting interrupted by people wanting to either check I'm ok or egg me on to not rest and keep going. I only go at the quietest times, wear earphones to reduce chance of interactions (without music though as I find I fall over a lot from too much input to deal with at once) and usually with my husband to help avoid me just leaving when something bothers me. Anything else I could try? I'd love my own personal gym so people would leave me alone!

_________________
Your neurodiverse score: 157/200
Your neurotypical score: 47/200
AQ score: 40.0
RAADS-R score: 189.0
Seeking diagnosis
Outrider
Veteran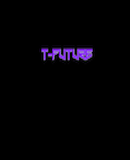 Joined: 15 Feb 2014
Age: 21
Gender: Male
Posts: 3,007
Location: Australia
Why are people bothering and harassing you so much at the gym anyway?

I don't mean that rudely, just that I thought people were far more likely to focus on their own workouts and mind their own business at the gym.

It really sounds like there's a lot of rude twits at your local gym.
plootark
Yellow-bellied Woodpecker

Joined: 12 May 2016
Age: 46
Gender: Male
Posts: 65

I would find a different gym. Every gym I have been to people are respectful and will just leave me to do my thing.

Make sure you have a set program. So before you get to the gym you know exactly what exercises you are going to do, what weights, how many reps and sets you are aiming for. Bring a notebook and write it all down. Always try to do better than the last time - it is all written down, so you can keep track.

It is quite normal to be dizzy after an exercise. The rest period is an important part of it and helps you prepare for the next exercise. It can help to bring a stopwatch to time how much rest you take. No one should egg you on to not take a rest. That is a real dick move. Only you can know when you are ready. There is no point doing another exercise you are not ready for. You will just use bad form and will injure yourself.

Sometimes a trainer may say something useful. If you are doing an exercise with bad form, you can really hurt yourself. It really pays to listen to someone if they point out your back is rounded, knees misaligned etc.. However, I have found most personal trainers are full of s**t and come out with all kinds of bro science to justify their generally rather pointless existence!

If you really want to avoid the gym, look into getting a kettle bell.
madbutnotmad
Veteran


Joined: 20 Nov 2016
Age: 47
Gender: Male
Posts: 839
Location: Jersey UK
maybe you can find a quiet area in the gym. or wear headphones to block out other people.
I personally get distracted very easily, so i understand fully. Noise especially really annoys me.

There are quite a few exercises that you can do using your own body weight (strength training).
You may also buy some simply equipment to do cardio style exercises at home.
I do judo, and presently do work outs using resistance bands. These can be used practically anywhere, in a garden with a secluded area for example.
jcfay
Raven


Joined: 7 Jul 2016
Age: 50
Gender: Male
Posts: 117
Location: Trumpville (God help us)
that does sound like a horrible gym experience! first off, they should be leaving you alone. a good gym with good trainers know that it's important to respect the wishes of their clients, and while some might want trainers to chime in, many others don't. my gym is pretty chill. i wear really good ear buds that eliminate all outside sound, and i listen to music or a podcast. but i still have some trouble, and find myself a bit anxious and self conscious when i go if i haven't been in a while. but after a while of regularly going, the routine exercise helps me overall with my coping, and i'm less anxious and self conscious. not only while there, but all day long as well.

if you can i'd try another gym. they shouldn't be bugging you that much. i know my gym even has a separate womens only area, as well (of course they can use the other sections of the gym too). it's a great gym. i think i'm pretty fortunate in that respect.

_________________
Nothing witty here...
izzeme
Veteran



Joined: 4 Apr 2011
Age: 33
Gender: Male
Posts: 2,665

Try going at quiet times.
I go at times when there are less people around, so i won't be bothered as much, and becouse there are less people, the trainers also don't mind adjusting the music (both in style and volume) to a point where i can manage without being overstimulated by it.
Lunella
Veteran


Joined: 2 Mar 2016
Gender: Female
Posts: 871
Location: West Yorkshire, UK
There are some 24 hour gyms, like Pure Gym. I used to go there at night and it was super quiet and easy.
_________________
Learning is the key to everything ♡ ♡ ♡
The GYM Thread ♡
jcfay
Raven


Joined: 7 Jul 2016
Age: 50
Gender: Male
Posts: 117
Location: Trumpville (God help us)
totally agree, quiet times too. i went this past Monday and it was the first day that high school was on vacation, about 3pm, and there were a zillion people there, half of whom were high schoolers. Definitely not my favorite time at the gym.

_________________
Nothing witty here...