techstepgenr8tion
SomeRandomGuy


Joined: 6 Feb 2005
Age: 40
Gender: Male
Posts: 21,013
Location: The 27th Path of Peh.
I think the biggest elephant in the room is the word magic/k itself.

When that word comes out it seems like curiosity or even desire to clarify definitions wanes with most people. It's been the byword for bronze-age stupidity and superstition for the last couple hundred years and continues to be, therefore even using it in most cases runs the risk of self-pejoritizing.

I am hopeful of at least one thing - in the next few hundred years and maybe even over the next one hundred years, a lot of the really sloppy and arbitrary bucket categories we still have for a lot of things will disappear as will ham-handed wholesale dismissals of anything placed in these buckets. Brain-mysticism for example, where any theist or any antitheist can project almost any physical capacity or lack thereof on the brain that they please will be long gone. Similarly the 'occult' will likely no longer exist as a phrase - you'll just have vetted and debunked components of what was previously in that container. The Enlightenment and Industrial Revolution blackout on researching and ripping apart the components of anything seemingly mystical or 'woo' will likely be depleted to the point that serious research will separate both baby and bathwater properly. Similarly, and I see this happening a lot sooner, the category of 'drugs' - in the full 1970's and 80's sense - will be a barbaric curiosity of a time when it seemed like no one could tell an entheogen or a mind-exploratory substance from a cannabid from a dissociative, nor had the capacity to understand their medical and psychotherapeutic list. The best laugh will be thoughts that some of them were legalized based on interracial relations and not far behind it will be the churlish notion that all these substances were good for was kids being naughty or rebelling. Also I think the grand stupid political -isms that dominated the 20th century and are dying again in a much more granular form in the early 21st century will likely be on their way out for good; we could see a constant renaming and repackaging of this crap but it'll be increasingly tougher to get away with.

I think a lot of this goes to show just how much superstition our culture still seems to have, you can count the number of these superstitions by the number of political third-rails and no-go zones, and how much further the human condition can be unpacked and clarified for the betterment of us all.

_________________
"The individual has always had to struggle to keep from being overwhelmed by the tribe. To be your own man is a hard business. If you try it, you'll be lonely often, and sometimes frightened. But no price is too high to pay for the privelege of owning yourself" - Rudyard Kipling
RetroGamer87
Veteran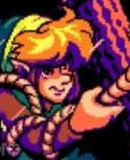 Joined: 30 Jul 2013
Age: 31
Gender: Male
Posts: 9,309
Location: Adelaide, Australia
lostonearth35 wrote:
Magic, with or without the k, is make believe and only exists in the fairy tales. It pains me to think there are adults in this day and age who not only think it exists, but that it's pure evil. Just today I saw a video about made for JW about a little boy who was given a toy wizard action figure from a friend at school. When he comes home happily playing with it his mother reacts almost as if he was waving around a dead frog he just killed, and then she reminds him that magic is evil and that it makes Jehovah "sad". So he and his mom throw the toy away, because he doesn't want Jehovah to be "sad" at him.
So even though it's only a plastic toy wizard and not really magical, make believing that it is will send you straight to hell. That is the most stupid thing ever, do these JW's still think it's the Middle Ages? I'd like to see a continuation of that cartoon where the boy goes back to school to secretly pray for his horrible evil Satan-worshiping friend who so generously gave him that toy.

Feast your eyes on the worst cartoon ever made!
_________________
T
h
e
d
a
y
s
a
r
e
l
o
n
g
,
b
u
t
t
h
e
y
e
a
r
s
a
r
e
s
h
o
r
t
Adamantium
Forum Moderator


Joined: 6 Feb 2013
Age: 1019
Gender: Female
Posts: 5,998
Location: Erehwon
Wow, that is great stuff!

I wish I had that source of wisdom when my kids were younger.

Daddy is pleased with you and loves you for your total obedience.
Make sure to always do what daddy wants you to do or daddy will be very, very sad with you.
And you don't want daddy to be sad with you, do you?

Nothing like totally conditional love to set the young ones on the right path!
/sarcasm

_________________
Don't believe the gender note under my avatar. A WP bug means I can't fix it.
RetroGamer87
Veteran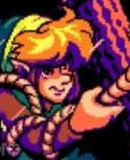 Joined: 30 Jul 2013
Age: 31
Gender: Male
Posts: 9,309
Location: Adelaide, Australia