Buying another SSD, Suggestions on Model, Size and Budget?
Page 1 of 1 [ 8 posts ]
Hey everyone,

So not long ago in my galaxy that is probably pretty close to yours, I was using nothing but mechanical hard drives and I didn't have much issue other then some games loading really really slow. So for Christmas I got a Premier SP550 240 GB SSD and that is cool cause its 7mm which fits in my Thinkpad. However, I wasn't going to use it for that, I was actually going to use it as a boot device for Arch Linux on my gaming setup and then have a 200 GB Windows image installed in Qemu. Anyway, since I am exclusively booting into a GUI from my laptop and doing everything over the network, I have decided I want an SSD for my Thinkpad as well. Which leads to this thread, should I get another Premier SP550 SSD and go 240 GBs on my laptop and my gaming rig or should I put the 240 GB in the Thinkpad and get a better one for my gaming setup?

40 Gbs seems more then enough for Arch Linux with basic networking and virtualization tools but 200 GBs might be pushing it for my Windows Install. However, I have 20+ TB of mechanical drives so what are some opinions on this? If I just use it for data on my laptop and gaming would 200 GBs be enough with the huge amount of storage I already have? For gaming, I don't install everything at once, so really only Skyrim, Doom and maybe GTA V would be installed which pretty much fills the drive but I wouldn't mind uninstalling something to install something else.

My budget (That I am willing to spend lol) right now would be about $100 so the Premier SP550 looks like a good option and I like the one I have though I have only booted Ubuntu on my Thinkpad with it. I can get the drive for about $80 bucks though its outrageous on newegg. Opinions?

Thanks

BTDT
Veteran



Joined: 26 Jul 2010
Age: 56
Gender: Female
Posts: 6,036

BTDT wrote:
You want the SSD big enough to mirror everything on your boot drive. If not, you will need to re-install the O/S and everything else you need on your new boot drive.
Yeah I am not worried about that, but thanks for the heads up

It gives me something to do and I want to shrink my install on my Laptop anyway. My Windows Image is 500 GBs and is broke actually (It works but it needs reinstalling) and my Arch Linux install REALLY needs shrinking on my gaming setup and is installed on a disk I suspect is failing anyway (Nothing that important is on it).
Noca
Veteran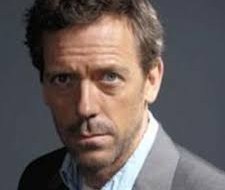 Joined: 9 May 2015
Gender: Male
Posts: 3,525
Location: Canada
Samsung 850 EVO. I own two, they are crazy fast with 3D VNAND, great value and seem to be reliable. Comes with a 5 year warranty.

_________________
The top gets higher the more that I climb...

Your neurodiverse score: 150 of 200
Your neurotypical score: 51 of 200

officially diagnosed with Asperger's as of 09/11/15

Reassessed 04/11/16
DSM-V: ASD level 2 with Social Communication Severity: level 2, Restrictive Repetitve Behaviour: level 2

ADOS-2 classification: Autism
Noca wrote:
Samsung 850 EVO. I own two, they are crazy fast with 3D VNAND, great value and seem to be reliable. Comes with a 5 year warranty.
Nice,
I think this will do it, thanks, I am gonna wait a bit though and see if I can't get a good deal on it or find it on sell. I went ahead and install the Premier SP550 on my gaming setup and also my laptop isn't really that slow to be honest so I am gonna hold off on it for a little while.
izzeme
Veteran



Joined: 4 Apr 2011
Age: 32
Gender: Male
Posts: 2,686

If you want to soup up your gaming rig, i'd think that getting a larger SSD is a good idea.
Not only booting windows speeds up from an SSD, but many modern games (especially open-world ones) also benefit greatly.
think about skyrim, fallout 4 and its ilk; those have to load a lot of assets everytime you step "outside", not to mention the player-build houses/havens/whathaveyou. Pulling that from an SSD is a lot faster, and might provide a bigger performance boost than adding RAM (Depending on your current amounts, obviously)
Yeah I am using the Premier SP550 SSD 240 GB on my gaming rig now and its tight, basically full with Skyrim, Doom and like a few others. Though this setup is fine for a few months, the plan right now is to try and get the Samsung 850 EVO on the cheap so I'll be monitoring its price.