People who self diagnosis.
Page 1 of 1 [ 10 posts ]
JohnnyBoy1322
Emu Egg


Joined: 27 Mar 2017
Age: 2018
Gender: Male
Posts: 2

Sweetleaf
Veteran


Joined: 6 Jan 2011
Gender: Female
Posts: 31,223
Location: Somewhere in Colorado
Not so sure comments like that are meant to be taken literally, its more of a comparison. Like people associate OCD with liking things clean even though the disorder certainly involves a lot more than that...they don't mean they actually think they have diagnosable OCD.

Usually people will give more complex reasoning if they are actually concerned they have a disorder and planning to look into it.
slimeprince
Butterfly



Joined: 8 Feb 2017
Age: 20
Gender: Male
Posts: 9
Location: WI
that isn't self diagnosis, that's just misguided comments. actual informed self-diagnosis of mental disorders is generally encouraged by professionals for people who for whatever reason can't afford or don't want a diagnosis.
_________________
Aspie-Quiz score: 127 neurodiverse; 70 neurotypical; "You are very likely neurodiverse."
RAADS-R total score: 142
INTP-T
abirdsingsinsilence
Butterfly


Joined: 31 Mar 2017
Age: 28
Gender: Male
Posts: 13

When they're throw away and you know it's not true, yes. However, when people are genuinely worried about the possibility and they have no option to seek clinical help, people may get some relief from self-diagnosis because it offers solutions that can be implemented without the need to go through official channels. We don't all have the resources to fight our way through the system (it is a fight here in the UK), so it's difficult sometimes to get the help you need. A self diagnosis can lead to specific, targeted methods of solving the issue. Once you think you know what you're dealing with, you can start to repair some of the damage.

_________________
Your neurodiverse (Aspie) score: 141 of 200
Your neurotypical (non-autistic) score: 62 of 200
You are very likely neurodiverse (Aspie)
BettaPonic
Veteran


Joined: 2 Jan 2017
Age: 22
Gender: Male
Posts: 918
Location: NOVA
248RPA
Veteran


Joined: 29 Oct 2015
Gender: Female
Posts: 1,021
Location: beyond the Wall
BettaPonic
Veteran


Joined: 2 Jan 2017
Age: 22
Gender: Male
Posts: 918
Location: NOVA
248RPA wrote:
If I have the condition, then I don't get annoyed at the comment.

If I don't have the condition, then I have no right to have my own opinion about the comment.
It might do damage do people with the condition. Why do you think they do it? If they do it to be special then they annoy me.
HisShadowX
Deinonychus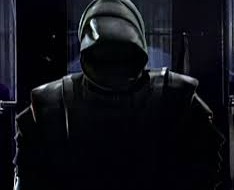 Joined: 1 Apr 2015
Posts: 344
Location: Chicago
JohnnyBoy1322 wrote:
Does it annoy anybody else on here when people self diagnose themselves with mental conditions? Like, "I'm so OCD because I like things clean." or, "I'm bipolar because I have mood swings." I'm not just talking about OCD and bipolar disorder but y'all get the point.
Yes....
I have stopped going to autism related groups and barely post on autism related sites due to these sites being over run by people who
We don't know are autistic
Attack other people who are actually autistic
Attack and discourage those seeking a professional diagnosis instead demand they worship at the altar of an online quiz
I live in Chicago here in the United States. One of the reasons I stopped going to in person autism groups is we had a couple of guys come in and hyjacked the groups and demanded the groups give them tons of attention.
Usually the disturptors are self diagnosers. One guy we found out from a cousin who actually has Autism that our main disruptor which was his cousin was committed to a mental institution.
It seems he self diagnosised for years and didn't want to see a professional after being forced to see a professional after an outburst months prior he found out he had a manic mental disability that required medication.
He instead chose to not heed this advice and was encouraged not to listen to what the doctors said by online enablers from from people who typically come from Socialist countries where it can take years to get a professional diagnosis or tons of money. He also was encouraged in person by other self diagnosisers in person.
Ends up he had another manic outburst because he listened to everyone else but the professionals and physically assaulted someone in an manic outburst which he was arrested and then committed.
Now his family tried to limit his internet access because of online enablers of self diangosising and his family is thinking about putting him in a home because he sometimes refuses his medication because an online quiz told him he is autistic.
Sadly because many of us are push overs in person and online groups dedicated to actual autistic people eventually get invaded by self diagnosisers demanding to be accepted and anyone who does not agree must be punished.
Reddit autistic groups will quickly ban you if you dare question the online quiz.
As for Canadians and Europeans I feel bad for them and I've come to understand why they encourage people to self diagnosis. It's not because most of the time they refuse to see the truth it's they come from countries with free healthcare and it can take years to get any sort of answers or tons of money to figure out what's wrong and some fear the answers they might get.
Often when I see a thread from someone in the United States asking for advice and those professing self diagnosis are often when you click on their name you find out they are from Europe or Canada.
What those from Socialist countries with free healthcare might not understand because of what their State Run media tell them about the United States CBC, BBC is that getting an appointment to get seen and diagnosised can cost only a 30 dollar co Pay and a two week process. I had bad insurance when I was diagnosised and it only took me a week to get my appointment I could of had it within the week but chose to have it on a later day and after they did testing that included multiple appointments I know what was what fairly shortly.
My best recommendations for Europeans or Canadians don't respond to people asking for advice on how to get diagnosised when you have no idea the process in this country.
Also Barrack Obama had made it a crime not buy insurance in the United States and if you don't have any money public aid has tons of options as well.
One girl who as a blog that she uses her self diagnosised autism diagnosis to heart. When she finally got treated and it was found she wasn't autistic at all but had something similar but she still carries the autism flag and claims she's autistic even though she has accepted her actual diagnosis
Overall dealing with self diagnosisers to me as caused me to distance myself from the autism community. Some from across the pond though they have 'free' healthcare it take way to long so I can understand their reluctance but you really can't say your autistic because a quiz told you so.
For those here in the states who have access to healthcare and refuse to a referral to be seen some of these guys have real mental health issues that are being ignored because we have a community encouraging their mental illness whatever it might be.
nick007
Veteran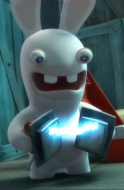 Joined: 4 May 2010
Age: 37
Gender: Male
Posts: 23,407
Location: was Louisiana but now Vermont in the police state called USA
I've self-diagnosed with different disorders but I've done abit of research on them & have lots of reasons to think I have em. I could try & get official diagnoses but I've been misdiagnosed alot & don't think I really need the help of mental health professionals. My current & last GP have been pretty good about prescribing me psych meds. I have no problems with people self-diagnosing if they've done the research & self-analyzing(like I have) & I'm OK with people making comparisons to disorders if I can figure out they're just making a comparison.

_________________
"I don't have an anger problem, I have an idiot problem!"


~King Of The Hill
EclecticWarrior
Veteran


Joined: 28 Nov 2016
Gender: Female
Posts: 2,001
Location: Cool places
Coming from a country where healthcare is free, it annoys me particularly. Whatever happened to just going to the doctors if you think you might have something?

Not to mention the people on Tumblr who make up characters in their head (or steal them from anime, games, cartoons, whatever) and then claim to have DID. That is not DID. You created your "headmates". In real DID, they're not created.

_________________
~Zinc Alloy aka. Russell~

WP's most sparkling member.

DX classic autism 1995, AS 2003, depression 2008

~INFP~