FeardyBase
Yellow-bellied Woodpecker

Joined: 24 Mar 2017
Age: 56
Gender: Male
Posts: 69
Location: UK
ASPartOfMe wrote:
Computers work lends itself to the hyperfocus, systematic thinking as well as less need for social skills.

Once-upon-a-when Aspergers got referred to in some circles as "Engineer's Disease", because pretty much all the above applies to engineering of any sort (excepting social engineering).
itsme82
Pileated woodpecker


Joined: 15 Nov 2012
Gender: Female
Posts: 183

leejosepho wrote:
I doubt anyone has any truly-comprehensive statistics showing the ratios or comparative numbers of Aspie programmers and athletes, and it would not be difficult for me to imagine some of us in either group having desires to be in the other. I spent many years clutching every opportunity I could find for playing some softball, then later also got into data processing...and now today I am an old man who can no longer play softball but can sit here doing some webmastering and restoring older computers.
Haha I relate. I started too late at becoming an athlete so I'm only an amateur one, very competitive though. And I feel like I could've totally done this as my main career if I had started at it early enough in life. Though on the side I'd still have wanted something else, some intellectual side too. And so, instead of being a professional athlete, I've worked in IT, which I've also enjoyed but...
wrongcitizen
Veteran


Joined: 22 Oct 2016
Gender: Male
Posts: 696

I think rather than computers we can substitute that for a general interest in intellectual, artistic, or technical skills. I don't see many aspies going out there sitting across from someone in a restaurant, staring the person in the eyes for like 30 minutes without blinking, and talking about the most random and pointless selection of things there are out there. Where I do see them is occupied with fields of higher mental focus than neurotypicals, who have more interest in the former. We are children of society, essentially. I wouldn't do well in Genghis Khans armies, or as a Roman General, but I would as a painter in a Tang court, or a poet in a French palace. It's just a different mode of existence in the long term. This is why societal offenders (as I like to call them, essentially people who pick fights and stop at nothing to cause trouble and ruin the lives and balance of others) disgust me so much.
RetroGamer87
Veteran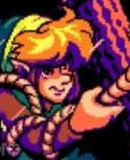 Joined: 30 Jul 2013
Age: 33
Gender: Male
Posts: 9,625
Location: Adelaide, Australia
HelloWorld314
Blue Jay

Joined: 19 Mar 2017
Gender: Female
Posts: 93

As someone in the computer science program, all I want to say is that there is a disproportionately large amount of people with AS traits compared to the normal ratio in the general public.

_________________
Cheers,
HelloWorld314

p.s. English is not my native language, please correct me if I have made any mistakes. I would really appreciate it. Thanks:)