TheSilentOne
Veteran


Joined: 10 Aug 2015
Gender: Female
Posts: 2,820
Location: Torchwood Three
I would like to think I'm somewhat creative. I have a big imagination, I know that for sure. I'm not very good at creative writing, but I draw a lot and I do a lot of crafting stuff, like crochet and painting.

_________________
"Have you never seen something so mad, so extraordinary... That just for one second, you think that there might be more out there?" -Gwen Cooper, Torchwood
Leeds_Demon
Yellow-bellied Woodpecker


Joined: 26 May 2011
Gender: Female
Posts: 60

I can say that I'm not creative. I don't paint, draw, write, read music, or write music. I have ideas for films, in my head, but because I'm supposedly an aspie, I wouldn't be able to write dialogue, as a script writer has to live life, bys socialising and I don't.

Where does it say that Aspies have to be creative, good at maths, etc? Can't we be just bog-standard; with no special skills, interests, etc. Because of what experts say, I honestly doubt if I'm autistic and may have in fact lied/over exaggerated during my assessment.
rileydaboss2000
Toucan

Joined: 26 Jan 2016
Age: 19
Gender: Male
Posts: 289
Location: England
StampySquiddyFan
Veteran


Joined: 19 Jul 2017
Age: 15
Gender: Female
Posts: 3,754
Location: Stampy's Lovely World
I'm not sure if I'm really creative. I'm terrible at art, but I feel like my ideas are ok, it's just the actual doing the art that fails

.

_________________
Hi! I'm Stampy (not the actual YouTuber, just a fan!) and I have been diagnosed professionally with ASD and OCD and likely have TS. If you have any questions or just want to talk, please feel free to PM me!

Current Interests: Stampy Cat, AGT, and Medicine
Dear_one
Veteran


Joined: 2 Feb 2008
Age: 70
Gender: Male
Posts: 2,777
Location: Where the Great Plains meet the Northern Pines
I'm very creative at mechanical, structural and hydrodynamic problems. https://microship.com/bob-stuart/ http://www.compositesworld.com/columns/ ... le-history
I have thousands of ideas and working prototypes for novel or improved products in many fields, but no ideas about how to get them produced.
I can do medium-grade aesthetics in graphics and sculpture.
I can dance pretty well, if not conventionally, and occasionally join the musicians or singers.
I have a hypothesis on human behaviour that I hope will re-write modern history with better understanding.
However, I cannot write a story with dialogue. Even my dreams are devoid of conversation.
Lace-Bane
Veteran


Joined: 11 Nov 2010
Age: 32
Gender: Male
Posts: 2,613
Location: tennessee
innovative, but not conventionally artistic. can reproduce, or improve upon works, but creating something new out of nothing is not a strength.

the main arts interested in, beyond being appreciated, are martial arts. typically, anything created is done with a foundation of what is already known, an idea strikes, the opponents and situations are visualized, and then a technique is slowly trouble shot in how it would meet with those opponents. from there, the movements are sensed for what training must be done to work toward that technique, and then slowly trained toward.

_________________
七転び八起き
Campin_Cat
Veteran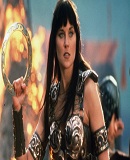 Joined: 6 May 2014
Age: 57
Gender: Female
Posts: 25,934
Location: Baltimore, Maryland, U.S.A.
I would say I'm more creative, than artistic. I can draw, paint, write (poetry, plays, etc.), design / make clothes, crochet, invent things in my mind, draw house interiors (to include fixtures, placement of walls, rooms, stairs, lighting, trim, etc.), do interior decorating----but, I don't think I can do anything that alot of other people can't do.

My whole family is VERY creative----and, several of them are creative AND artistic (and, several are Aspies); for instance, one of my nephews (undiagnosed Aspie) just absolutely AMAZES me, with how good he can draw (I wish I had even a FRACTION of his talent). I have a sister that is very artful, with her flower arranging----I'm good at making flowers in an arrangement, like, "even" (balanced), and employing lots of color; but, her arrangements look like ones you see in paintings at fine art galleries, or something. I have another nephew (also, an undiagnosed Aspie) who makes boy-lesque (it's a gay thing), an art----he's a TRUE showman; he doesn't just dress-up, and wiggle his butt, and I think he's VERY talented (creative AND artistic).





_________________
White female; age 57; diagnosed Aspie.
I use caps for emphasis----I'm NOT angry or shouting. I use caps like others use italics, underline, or bold.
"What we know is a drop; what we don't know, is an ocean." (Sir Isaac Newton)
C2V
Veteran


Joined: 7 Apr 2015
Posts: 2,666

Quote:
I like to write and do watercolor painting. I can't wait for the watercolor class to be offered again so I can sign up. I will do so through my local Recreation and Parks department at the earliest opportunity.
Yar, I just took up watercolour painting as one of my art journalling experiments and am liking it very much. I like the way the colours are uniform, without brush strokes or pencil marks etc. One lack I found was not being able to mix the colours very well as you would acrylic, because the paper starts disintegrating and bits of it start rubbing off. I recently bought some specialist watercolour paper to see if this stops that problem but haven't tried it yet.


_________________
Alexithymia - 147 points.
Low-Verbal.
League_Girl
Veteran


Joined: 4 Feb 2010
Gender: Female
Posts: 23,618
Location: Pacific Northwest
I do write stories and they are based on my fantasies and fears and feelings and I put in peoples real opinions and personalities to make it more real and realistic. Right now I am working on two stories and one of them is based on when my grandmother died and the other is based on when I was 16 and we had a puppy who wouldn't stop peeing in the house and they both have the same character in them, in the doggy one, she is 15 and in the grandma one she is a grown woman in her thirties and it's today time than the year 2000 and 2001 when the doggy story takes place.
_________________
I have a quilt of labels. I had a language disorder and a speech disorder. Then communication disorder NOS. My other diagnoses have been Language Processing disorder, dyspraxia, SPD, OCD, ADD, Asperger's, anxiety disorder, adjustment disorder, anorexia nervosa. My mom's labels of me are: eating disorder, anorexia, social anxiety, PTSD, just being sensitive and having the victim complex when I was a kid. And of course she says I'm normal and says the only thing I had as a child was language. Huh? I must have been a shitty person then and maybe a difficult child I was who had to be labeled because of incompetent school staff and mean kids who didn't accept differences and because I was trying to be "normal." :/
My blog:
https://mynoneabdlthoughts.wordpress.com/
whatamievendoing
Veteran



Joined: 20 Aug 2016
Age: 25
Gender: Male
Posts: 1,336
Location: Finland
Oh yes. I'd go as far as to say I'm too creative, since I have a crapton of ideas but not enough proficiency in different creative fields in order to execute them. Either that or I never develop them past the point of the initial "spark".

_________________
"They laugh at me because I'm different; I laugh at them because they're all the same."
― Kurt Cobain
Dear_one
Veteran


Joined: 2 Feb 2008
Age: 70
Gender: Male
Posts: 2,777
Location: Where the Great Plains meet the Northern Pines
whatamievendoing wrote:
Oh yes. I'd go as far as to say I'm too creative, since I have a crapton of ideas but not enough proficiency in different creative fields in order to execute them. Either that or I never develop them past the point of the initial "spark".
The spark is like the orgasm. The promotion is like the clean-up after the party, and the production is like getting in trouble for it. Then the marketing is like a loveless marriage for the sake of the baby.