Are internet friends better than real life friends?
nick007
Veteran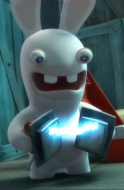 Joined: 4 May 2010
Age: 37
Gender: Male
Posts: 22,617
Location: was Louisiana but now Vermont
I never had many friends offline but there were times I had a lot of online friends. I had an easier time relating to my online friends & being accepted by them but there's LOTS of people online that don't like me. I also find I have an easier time expressing myself to people online than offline. That said I did get lonely for friends offline partly because I like the idea of hanging out & doing stuff together occasionally besides just chatting & playing online games. I met both my exes & current girlfriend online & I became a couple with all of them a while before we met offline. I got really lonely to be with them offline before we 1st met & before other meetups & I think they felt the same way. Me & my current girlfriend are aLOT happier & better off living together than we were online dating. I cant say which type of friends is better cuz it varies & depends the people I'm in a friendship with & if what we want out of the friendship.

_________________

But I don't want to go among mad people, Alice remarked.
Oh, you can't help that, said the Cat: we're all mad here. I'm mad. You're mad.
How do you know I'm mad? said Alice.
You must be, said the Cat, or you wouldn't have come here.
TheSilentOne
Veteran


Joined: 10 Aug 2015
Gender: Female
Posts: 2,820
Location: Torchwood Three
I think there are advantages and disadvantages to both. I talk to my internet friends more often, but they all live far away, so I've never met them or been able to see them in person. I love my real life friends, but they all are usually busy with other friends and family stuff, so I don't get to see them a lot either.

_________________
"Have you never seen something so mad, so extraordinary... That just for one second, you think that there might be more out there?" -Gwen Cooper, Torchwood
Okkano
Yellow-bellied Woodpecker

Joined: 15 Jun 2018
Age: 17
Gender: Male
Posts: 72
Location: Germany
Internet friends are good for first steps, and tend to be out of a much larger pool of people who are similar to you.
Real life friends are what i percieve as high cost | high risk | high reward.
Looking for genuine friends btw.

_________________
Is there a reason to judge somebody for seeking contact?
Those who know who they are: think again