Cannabis use and stopping medication
Page 1 of 1 [ 2 posts ]
firemonkey
Veteran


Joined: 23 Mar 2015
Gender: Male
Posts: 3,742
Location: Calne,England
A lot of research has been conducted on cannabis and psychosis. Previous studies reviewed here on the Mental Elf have shown that smoking high potency 'skunk' appears to increase the risk of psychosis (Kennedy, 2015) and that cannabis use increases the likelihood of having a psychotic episode in those who are deemed to be high risk (Walsh, 2015).





https://www.nationalelfservice.net/ment ... medication


I wonder how many here using cannabis stopped medication.
Noca
Veteran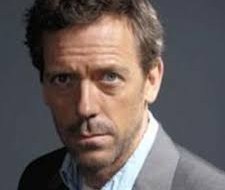 Joined: 9 May 2015
Gender: Male
Posts: 3,599
Location: Canada
I have never had psychosis and while I am prescribed medical cannabis and it has replaced mulitple medications (ie. Opioids, NSAIDs, bronchodialators, as well as benzos for the most part) I am still on plenty of other medications.

It has had no effect on my complaince of any of my medications though I am generally the person who is in primary control of my medications and my doctors just for the most part follow my lead and prescribe me what I ask for. I am a highly informed patient and often know more about the medications than my doctors do. Rarely do they tell me something I don't already know and often they learn bits and pieces of information about meds and available treatment options from me that they weren't aware of.

_________________
The top gets higher the more that I climb...

Your neurodiverse score: 150 of 200
Your neurotypical score: 51 of 200

officially diagnosed with Asperger's as of 09/11/15

Reassessed 04/11/16
DSM-V: ASD level 2 with Social Communication Severity: level 2, Restrictive Repetitve Behaviour: level 2

ADOS-2 classification: Autism