Mother charged in filicide of Aspie
Page 1 of 1 [ 3 posts ]
ASPartOfMe
Veteran


Joined: 25 Aug 2013
Age: 62
Gender: Male
Posts: 21,514
Location: Long Island, New York
Mother charged with murder of missing Minn. teen; remains found in burn pit After growing up in Minnesota, Savannah Leckie went to live with her biological mother in Missouri and had been missing for many weeks.


Quote:
A woman was charged Tuesday with killing her daughter, weeks after the troubled teenager's remains were unearthed in a partly burned brush pile on a remote farm in southern Missouri.

Ozark County prosecutor John Garrabrant charged Rebecca Ruud, 39, with first- and second-degree murder, abuse of a child resulting in death, tampering with physical evidence, and abandonment of a corpse, in the killing of Savannah Leckie, 16.

Until last year, the girl lived with her adoptive parents in Minnesota.

Ruud was arrested Monday and is being held without bail in Ozark County jail.

Adopted soon after her birth, Leckie grew up in Minnesota. In 2016 she went to live with Ruud, authorities said.

Ruud reported Leckie missing in July, telling authorities the teen ran away because she "blamed herself" for a brushfire at the farm that injured Ruud, according to a probable cause statement filed Tuesday.

Ozark County Sheriff Darrin Reed said Monday that dental records from Minnesota helped confirm that burned teeth and bones found on Ruud's farm belong to Leckie, who had been missing from the 81-acre farm where she had been living for 11 months with Ruud. The remains turned up during a search of the property on Aug. 4.

Precisely how Leckie died remains unclear, but Ozark County Sheriff's Department investigator Curtis Dobbs said in the statement: "I believe Ms. Ruud deliberately and methodically caused the death of Savannah Leckie and then attempted to conceal it by destroying evidence and her remains by fire."

The court document tells of Ruud's cruel treatment of Leckie, who was diagnosed at age 9 with Asperger's syndrome, attention-deficit disorder and depression.

Ruud told investigators that in November Montague asked Ruud to take the teen because Leckie couldn't get along with Montague's boyfriend.

Ruud "continually complained about Savannah's inability to adapt to life on the farm," Montague told investigators.

She also told Montague that the girl was costing her so much money she "was afraid of losing her farm."

Ruud told authorities that she had smashed the girl's phone and limited her contact on Facebook "as a form of control and punishment," according to the probable cause statement. Ruud had Savannah roll around in a hog pen on at least one occasion and made her wade into a muddy pond and dunk under as forms of punishment, the statement said.

Ruud said Leckie "deliberately cut her own arm" and that as punishment for that Ruud "poured alcohol and salt on the cut twice a day and rubbed it until the scabs came off."


_________________
Professionally Identified and joined WP August 26, 2013
DSM 5: Autism Spectrum Disorder, DSM IV: Aspergers Moderate Severity

My autism is not a superpower. It also isn't some kind of god-forsaken, endless fountain of suffering inflicted on my family. It's just part of who I am as a person. - Sara Luterman
Campin_Cat
Veteran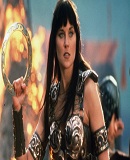 Joined: 6 May 2014
Age: 58
Gender: Female
Posts: 25,943
Location: Baltimore, Maryland, U.S.A.
This is a HORRIBLE story. While I was reading the article, I happened to think "What if the adoptive mother, did it?", to frame the bio mother, because she got sick of her (the bio mother) complaining about the girl, not adjusting, well, to the farm----but, then, the biological mother didn't want the girl, either, and treated her badly. The bio mother said that the girl cost her alot of money----I wonder, HOW? I mean, I know kids can cost, alot----but, the girl already had clothes, for instance, I'm sure----I'm thinking the bio mother was giving-in to her, alot, when the girl wanted something..... 'Course, the bio mother could've been LYING----and, the girl costing her alot, was just an excuse.

It never ceases to amaze me, when someone's name, fits the situation----she sure WAS rude!!

Also, the article said the authorities found a meat-grinder----THAT was disturbing (disturbing, because my mind instantly went to what the bio mother might've done, with it). Also, I would bet, almost anything, that the bio mother's boyfriend (whom, interestingly, she married, right before she was arrested - there's something to THAT, as well, IMO - like, because now they can't testify against each other, I think) had something to do with it.

I remember, a couple of years, ago, somebody posted on here, a URL of a website, that keeps an on-going list of parents who kill their Autistic, kids----and there was a TON of 'em----SO said.....





_________________
White female; age 58; diagnosed Aspie.
I use caps for emphasis----I'm NOT angry or shouting. I use caps like others use italics, underline, or bold.
"What we know is a drop; what we don't know, is an ocean." (Sir Isaac Newton)
LoveNotHate
Veteran


Joined: 12 Oct 2013
Gender: Female
Posts: 6,195
Location: USA
Additional events

Savannha did not get along with her mother's new fiancé, Cary Steeves.

The mother texted: "it's to the point that I either need more help to care for her, or I can do nothing with her".

Police came out to the property on July 18th, because of a fire.

The mother told the police "she saved her daughter from the fire", but when asked, would not produce Savannah.

The daughter was reported missing July 20th.

The mother and her fiance got married on Aug 4th.

https://www.buzzfeed.com/mbvd/a-mother- ... rdE2WydJ9r