Are autistic males more masculine than NT males?
Borromeo
Deinonychus


Joined: 1 Jun 2019
Age: 21
Gender: Male
Posts: 312

I think autistic guys might end up more manly, in the vintage definition of it--gentlemen. (And not the Eliot Rodgers definition of gentlemen, but the Cardinal Newman definition!)

So that's cool. For a skinny little celibate man who doesn't like hanging out, who wears big glasses and dowdy outdated clothes, who drives an old outdated car and hasn't much conception of pop culture after the Swing Era, who hasn't watched a talking picture in a long time and all that, I sure do end up with girls all over me most of the time. They don't care that I would rather learn sewing machines than play with tactical firearms (but the 1900s Remington double-barrel stays) and they don't care that I go to church and pray in the quiet rather than wage beer-filled wars around a burn pit after the ball game. And because I drive a 20-odd year old Toyota rather than a Dodge Charger or something extreme, they don't think I'm a wuss. They think I'm an awesome mechanic.

So fellow Manly Men unite!
nick007
Veteran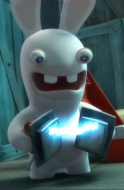 Joined: 4 May 2010
Age: 36
Gender: Male
Posts: 22,413
Location: was Louisiana but now Vermont
I've considered if I was born the wrong sex before because I do NOT conform to the stereotypical male & people kept assuming I was gay. I've read about the term "male-lesbian" before which is a gay who feels kinda more like a woman than a man but is also attracted to women.

_________________

But I don't want to go among mad people, Alice remarked.
Oh, you can't help that, said the Cat: we're all mad here. I'm mad. You're mad.
How do you know I'm mad? said Alice.
You must be, said the Cat, or you wouldn't have come here.