Should I get a new phone?
Page 1 of 1 [ 11 posts ]
Joe90
Veteran


Joined: 23 Feb 2010
Gender: Female
Posts: 19,019
Location: Maidstone, UK
OK, don't ask me all the details about the phone because I do not know, all I know is it's an LG, network is EE and I have a monthly 4G data plan.

I've had this phone just over 2 years but lately it's been getting slower. Apps keep closing randomly, which can be a pain when the alarm app "stops working"...
This behaviour is happening because the phone is crying out for updates, but there is no more space on my phone to enable the updates. I have an SD card that I transferred as many data and apps as I could on to, but some apps are unable to be moved. All the apps I have are essential, and there are apps that I don't use but are unremovable because they are originally built into the phone, for example I don't play games on my phone but the games app cannot be removed.
All the removable apps are apps that I use, and I don't even have many apps. I had to remove SnapChat at one time to allow updates, and I do miss that.
Also, the battery drains quicker than it used to, and takes a long time to charge.

I am rather attached to my phone but it looks like I need a more updated phone. I'd like to have more GB data too because I don't have wifi and I use a lot of internet. But the only thing is I don't have much knowledge about phones, and I feel that sometimes phone store clerks try to con you into buying a certain phone with certain data. My 4G plan means I have unlimited texts and phonecalls, which I still want, but just more data.
I've often been advised a very cheap data plan with fast internet, unlimited texts and calls, and more internet data all for like £10, but surely a plan like that must have a snag, otherwise everybody will go with that data plan?

_________________
Female
Aged 30
On antidepressants
Diagnosed with AS, ADHD and anxiety disorder
Empathy score: 61 out of a possible 80. (High)
nick007
Veteran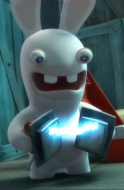 Joined: 4 May 2010
Age: 38
Gender: Male
Posts: 23,799
Location: was Louisiana but now Vermont in the police state called USA
I got rid of some the built in nonremovable apps on my droids(like games I never played) by rooting my phone. There's guides online on how to do that but it's tricky & risky. it may also help if you restore your phone to the factory defaults & then reDL the apps. I cant really help you decide what phone you should get since I'm still using a droid4 cuz I like the physical keypad & I haven't really researched or paid attention to newer phones cuz I need the physical keypad that the newer 1s don't have.

_________________
"I don't have an anger problem, I have an idiot problem!"


~King Of The Hill
jikijiki53
Blue Jay


Joined: 22 Jul 2014
Age: 22
Gender: Male
Posts: 99
Location: Near Pittsburgh PA
From what you're describing, yes you should get a new phone. After 2 years of usage, the phone is not at its full potential like it was. Low internal storage on phones is another factor. SD cards do help but not for certain phone apps especially the ones built in.

My recommendations for finding a phone that has at least 32GB or more of internal storage, and 3GB or more of RAM. You could even find phones to buy online that is unlocked so that you can pick any carrier you want. As long as they allow that sort of thing.
Sweetleaf
Veteran


Joined: 6 Jan 2011
Gender: Female
Posts: 31,635
Location: Somewhere in Colorado
Sounds like a new phone might be a good idea.

Also if you are worried of a sales-person pressuring you, than you could look into pay as you go type plans. I use MetroPCS and pay 40 dollars a month for unlimited calls, texts and internet(they most high speed data is limited, but once I use that up it still seems to work just fine) Basically, unless I get in a dead zone where the phone isn't getting service I've never had a problem with running out of internet service.

But yeah probably get one with at least 32GB of storage...that should be sufficient, especially if you don't really play games on your phone...if you played lots of games and use tons of multi-media I'd probably recommend more than 32GB.

_________________
Fascism is a disease.
MaxE
Veteran


Joined: 2 Sep 2013
Gender: Male
Posts: 1,865
Location: Mid-Atlantic US
I wouldn't get a new phone. I had an LG for 3.5 years. It died last winter, I think the reason is that I allowed it to become overheated one time too often. Otherwise I'm certain I'd still be using it. I have a colleague at work who has the same model and it's still working fine for him. 2 years is too little time between phones, given what they cost.

Trying walking into a pub where there are a lot of young dudes and ask if anybody there knows how to clean it up (you'll probably get a lot of offers just because some of those present will want to show off).

Also you can replace the battery. My LG was easily opened. You'll probably pay less if you order it on line.
Noca
Veteran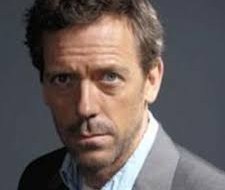 Joined: 9 May 2015
Gender: Male
Posts: 3,843
Location: Canada
Get a phone with at least 32GB of storage, and avoid buying an iPhone because they provide poor value for the money. Whatever phone you get make sure you set up data caps in the data management menu options of your phone so that you never pay overages. I usually set my data cap at like 100mb and when I reach that it automatically turns off my data until I raise my cap, usually by another 100mb. I never pay any overages this way.

I would also get a phone with a fingerprint sensor because often people dont bother setting a pin to unlock their phone becausw they unlock their phone so many times a day. That way if your phone gets stolen you wont have your accounts stolen along with it. Make sure you setup tracking on your phone when you get it, either with google or individual phone manufactures services like samsungs find my phone service. I have used it a number of times to find my phone.

_________________
The top gets higher the more that I climb...

Your neurodiverse score: 150 of 200
Your neurotypical score: 51 of 200

officially diagnosed with Asperger's as of 09/11/15

Reassessed 04/11/16
DSM-V: ASD level 2 with Social Communication Severity: level 2, Restrictive Repetitve Behaviour: level 2

ADOS-2 classification: Autism
Chummy
Veteran


Joined: 14 Dec 2010
Age: 27
Gender: Male
Posts: 1,318
Location: Micronesia
Sorry if I only skimmed through your post but I got the general idea.

I tend to not buy stuff until it breaks, or unless it's a bargain. Your phone seems in dire straits, therefore no need to keep suffering. Whatever you're getting, Don't get an iPhone cause apple sucks, sorry but it's true. Also, don't get LG/Samsung etc. because their version of Android is the worst. You should get a "pure" version of Android (like Xiomi A1 which I have and love). "Android One" - the unmodified version of Android, is fast and secure and most importantly doesn't come with all the crap Samsung and LG installs into your phone that slows it down and take space.
RetroGamer87
Veteran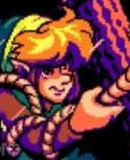 Joined: 30 Jul 2013
Age: 33
Gender: Male
Posts: 9,538
Location: Adelaide, Australia
jikijiki53
Blue Jay


Joined: 22 Jul 2014
Age: 22
Gender: Male
Posts: 99
Location: Near Pittsburgh PA
RetroGamer87 wrote:
Chummy wrote:
Don't get an iPhone cause apple sucks, sorry but it's true.
That's for sure. Apple's design philosophy is messed up. It's all hand holding and form over function.
Yep, and the sad part is that other lesser known Android phone manufacturers are following suit, just like they did when Apple removed the headphone jack, and they look terrible as well. I find notches more of an inconvenient nuisance like having dead pixels on the tops of phone screens than a design.
guitarman2010
Veteran



Joined: 12 May 2012
Gender: Male
Posts: 576
Location: Erie, PA
cberg
Veteran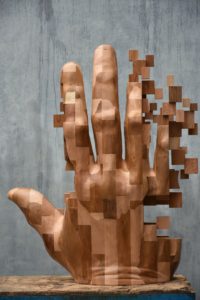 Joined: 31 Dec 2011
Gender: Male
Posts: 11,718
Location: A swiftly tilting planet
Give a factory reset a try, it's a tricky combination of buttons you'll need to look up for your specific model but much easier than doing more work just to replace hardware over a software issue.

A carrier rep should be able to do this for you too. PS don't install sketchy apps. Anything in the Play store rated 3/5 or below is to be avoided.
_________________
"Standing on a well-chilled cinder, we see the fading of the suns, and try to recall the vanished brilliance of the origin of the worlds."
-Georges Lemaitre
"I fly through hyperspace, in my green computer interface"
-Gem Tos