Is There A Way A To See Why My Computer Keeps Freezing?
Page 1 of 1 [ 5 posts ]
Kamryn
Hummingbird


Joined: 10 Jul 2017
Gender: Female
Posts: 22
Location: The Twilight Zone
Ban-Dodger
Veteran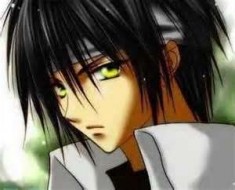 Joined: 2 Jun 2011
Age: 1021
Gender: Male
Posts: 1,820
Location: Возможно в будущее к Россию идти... можеть быть...
From my own experiences with computers (good couple of decades), the most-common reasons for computers to become unresponsive is either because of a badly coded program (causing memory leaks), lack of sufficient RAM to handle all of the simultaneous processes that were loaded, or sometimes just plan over-heating.

Software typically won't tell you what causes your system to hang, but you can narrow it down, filtering out the root-causes that might be affecting performance, just running one program at a time instead of several. Hopefully it's not a critical hardware-issue (such as failing hard-drive that might eventually crash; because such errors typically wipe a lot of the data that you might have, and are very expensive to repair, due to needing to go through a specialised recovery service such as OnTrack if it does happen, and you might expect only between 10% to 50% of your files being recovered from a crashed hard-drive, if you're lucky).

I don't have much information about your issue but I would probably recommend running some diagnostics-tests on your system in order to measure performance for each of the critical-areas of functioning.

Kamryn wrote:
Software-wise, can I tell what causes my computer to freeze?

OS: Ubuntu 17.10 (x64)
_________________
Pay me for my signature. 私の署名ですか❓お前の買うなければなりません。Mon autographe nécessite un paiement. Которые хочет мою автографу, у тебя нужно есть деньги сюда. Bezahlst du mich, wenn du meine Unterschrift wollen.
Mythos
Velociraptor


Joined: 12 Aug 2018
Gender: Male
Posts: 457
Location: England
I could be wrong, but I think absolute freezes are often caused by a serious strain on the CPU, sometimes overheating or a drain on RAM.

I don't use Unix (even though I really should) so I don't know how you diagnose the performance and check for processes but that's what I'd do to begin with. I'd guess you'd probably find there are a lot of processes going on that are intensive. My personal recommendations;

- Clean out your computer; use an air duster. These are particularly effective in some circumstances.

- Physically feel the computer to see if it is hot. If it is, it may be overheating and require a new fan / heatsink. Alternatively, it may simply be suffering from overuse or intensive programs not able to be dealt with using your current hardware.

- On your next session, keep an eye on the processes. There may be something that suddenly causes the resources to spike.

- If you're using software, check the required specifications. This may be causing problems with your hardware.

- Check for viruses; Linux is incredibly prone to these, and they do more damage than you may expect.


This is a newbie opinion; don't tear your computer apart on my opinions alone. If it's a serious problem, take it to somebody with expertise in this area.

I hope you sort it out soon.
Fnord
Veteran


Joined: 6 May 2008
Gender: Male
Posts: 40,460
Location: Stendec
Once you have followed all of the previous suggestions, try changing out your keyboard (if it has a separate keyboard). One of the computers that I am responsible for had such a keyboard; it would either stop responding completely or repeat the last key presseddddddddddddddddddddddddddddddddddddddddddddddddddddd

_________________
 

"I must acknowledge, once and for all, that the
purpose of diplomacy is to prolong a crisis."
— Leonard Nimoy as Mr. Spock, in the Star Trek
episode "The Mark of Gideon" (ep. 3-16, 1969)
guitarman2010
Veteran



Joined: 12 May 2012
Gender: Male
Posts: 562
Location: Erie, PA