Did any of your teachers/profs "have it in for you"?
AnonymousAnonymous
Veteran


Joined: 23 Nov 2006
Age: 30
Gender: Male
Posts: 55,388
Location: Portland, Oregon
During my middle school years, two teachers had a huge grudge not only against me, but also against other misfits. One teacher was from Russia (she was my school's foreign language teacher) and the other was my school's math teacher who enjoyed being a d-bag.

_________________
Silly NTs, I have Aspergers, and having Aspergers is gr-r-reat!
MagicMeerkat
Veteran


Joined: 11 Jun 2011
Age: 32
Gender: Female
Posts: 2,544
Location: either here or there
I had a third grade teacher who just hated for me for some reason. She purposely skipped the animal chapter in our science book because she knew I was looking forward to it since the start of the school year. She kept me isolated from the other kids and encouraged bullying. I found her on Facebook and confronted her. She never said anything but I know she read it.

I went to a high school program for people who didn't get their diploma at the traditional age. I basically had to drop out of high school due to a mysterious illness. I was being home-schooled at the time anyway and my mom had a stroke or something that made her personality do a 1-80 and she just turned mean and nasty to me for no reason. She would get mad at me for being sick. Tell me it was my fault I threw up or claim I was faking my seizures. I wonder if my illness wasn't stress induced. At this place I was a teacher's pet and "star student".

_________________
"So for all of you with the courage to stand up and say "I am me, screw you, World if you don't like it!" Here's to you!
-Erik Sprague
MagicMeerkat
Veteran


Joined: 11 Jun 2011
Age: 32
Gender: Female
Posts: 2,544
Location: either here or there
My second and third grade teacher HATED me. I had a therapist in second grade that was always threatening to sue her if she tried any of her crap with me. (I.E. tying kids to their desks) but by third grade my parents insurance changed and I couldn't see him anymore...or any therapist.

_________________
"So for all of you with the courage to stand up and say "I am me, screw you, World if you don't like it!" Here's to you!
-Erik Sprague
Mountain Goat
Veteran


Joined: 13 May 2019
Gender: Male
Posts: 5,519
Location: Near the trees and fields on a hill near the sea not far from beaches, harbours and castles on the Welsh coastline in the British Isles in the U.K. You know, that place next to Europe?.
My Mum and a teacher had a small dissagreement. I was 5 years old. The teacher had me in a room on my own for most of the year and when I was with the class I had to stand in the corner and wasn't allowed to speak or sing when the others sang etc. Many years later when my Mum was doing door to door interviewing, sha begged my Mum to forgive her and admitted what she did.

I believe the whole thing started as my Mum had gone over my reading homework many times. But I didn't take to the teacher because she smelt differently (She smoked) and she was an older teacher, so I disn't speak much to her, so it looked like I wasn't able to read as teachers in those days sat us on their laps to read and I just didn't like it.

Now I do forgive her. She was gojng through a very tough time herself and it was her last year of teaching as she had developed a disease or illness which eventually crippled her. She was really failing fast. The issue I have is how come other teachers didn't do anything about it? They should have asked questions as they sometimes popped into the room I was in on rare occasions... It was really puzzling as the teacher was really struggling so when every day I was seen in the room by myself...

I forgive them all. I soon bounced back.
_________________
Awaiting asessment. Neurodiverse 173/200. Neurotypical 21/200.
Empathy 11/80. AQ 39. May make sense to some.

Banjo54
Tufted Titmouse

Joined: 13 Jun 2019
Age: 17
Gender: Male
Posts: 34
Location: United States
Zakatar
Deinonychus



Joined: 2 May 2019
Age: 23
Gender: Male
Posts: 306
Location: Mid-Atlantic USA
One of the two English teachers at my high school definitely had it in for me. Worst thing is, the d-bag got promoted to vice principal halfway through my junior year. He was assigned to take pictures of our graduation ceremony, and didn't take any of me. I could never really figure out why he didn't like me (which is a big deal when your graduating class size is less than 20). It wasn't because of my being autistic, since I was far from the only one at that school and he didn't have it out for any of the others. He probably would have expelled me had I not been one of the highest-performing students at that school academically.

_________________
When anti-vaxxers get in my face, I say ... Have a Nice Day!
BTDT
Veteran



Joined: 26 Jul 2010
Age: 56
Gender: Female
Posts: 6,131

nick007
Veteran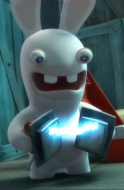 Joined: 4 May 2010
Age: 37
Gender: Male
Posts: 22,774
Location: was Louisiana but now Vermont
I had some teachers who were bad teachers or teachers who just didn't like me or a combination of both but I'm pretty sure none of my teachers really had it in for me. They thought I was dumb cuz I struggled with lots of subjects due to my dyslexia or they felt like I wasn't trying or applying myself, &/or they thought I was a bully or problem child cuz I didn't understand & follow all the rules & the bullies would gang up on me & get me in trouble. I'm sure my teachers treated me the same way they would of treated anyone else who had those kinds of issues. They would of treated me better if they would of better understood me & my situation like if they would of known I was trying my best but their teaching methods weren't rite for me & that I wasn't trying to cause problems for my teachers & my peers.
My mom's a retired teacher & I know there were some kids she really didn't like but I also know that she tried her best to reach them & work with them. I'm NOT believing that cuz she's my mom. We had LOTS of fights & problems getting along when I was a kid & after I became an adult & I know I complain about her a lot at times on this forum if I'm posting in a thread where that's relevant. However some of our problems was cuz she stressed herself out aLOT by trying to be the best teacher she could be. The system can be really hard on teachers sometimes, especially the 1s who care & try their best. She was so burnt out from skewl stuff that she did not have the patience at home to deal with a kid who had a lot of various disabilities some of which really weren't understood or even known about. I bet we would of gotten along a lot better if she was my teacher instead of my mom & that I would of done a lot better in skewl if all the teachers i had were like the way my mom was as a teacher. I'm NOT saying we wouldn't of had any problems or misunderstandings but things would of gone a lot smother for both of us.

_________________

But I don't want to go among mad people, Alice remarked.
Oh, you can't help that, said the Cat: we're all mad here. I'm mad. You're mad.
How do you know I'm mad? said Alice.
You must be, said the Cat, or you wouldn't have come here.
KT67
Veteran


Joined: 6 May 2019
Gender: Female
Posts: 854

I had one who knew I got high grades at my old school and knew I was autistic and dyspraxic so she put me in the lower sets (I'd never been in lower sets in the other school) where I got bullied. There was no academic reason for me to be in those, she just didn't want a TA in her classroom. When mum fought against it and I got put into her classroom, I still didn't have a TA in there and she would treat me (and the rest) differently depending on if I got a C or an A*. She treated all her top grade students really well and her lower grade, struggling students poorly and basically ignored the middling lot. I was never the middling lot cos I was clever but bad at speaking and listening.
Dial1194
Snowy Owl


Joined: 3 Jul 2019
Age: 120
Gender: Male
Posts: 139
Location: Australia
I'm not sure I would have noticed.



There was one teacher who was a genuine waste of skin, but she had it in for anyone who wasn't her, and as far as I could tell was genuinely psychopathic, or at least in the middle of a decade-long breakdown. I was merely the kid who refused to buckle under the assault; the proverbial rock in the shoe.
QuantumChemist
Veteran


Joined: 18 Oct 2014
Gender: Male
Posts: 864
Location: Midwest
Yes, I have had a long history of dealing with bad teachers/professors. My PhD advisor got removed from my defense committee due to numerous violations of the graduate school rules that both professors and graduate students are required to follow. Among the violations:

He openly talked about how he was failing certain graduate students on their fume exams to another graduate student. He did not even look at what was written on the exams. I happened to be one of the students that he was talking about. That was a rather interesting conversation to walk in on in the research lab. I could have sued him on this issue alone for a HIPPA violation.

He purposely failed graduate students from their oral exams if they worked for someone he disliked. I had two friends that were removed from the program thanks to his tactics. Said friends went elsewhere and earned their PhDs at better schools.

He threatened to blacklist graduate students in his group from working at a national lab that he was connected to if he was not happy with them. He also wrote very bad letters of recommendation for those students he personally disliked. He took pleasure in showing us these letters as a means to bully us. Think about how fun it is to be working for someone only to know that they would never give you a good recommendation in the end.

He cut funding on supplies to those in the group that he hated. I had to pay for much of my supplies out of my pocket in my last year there. That would have sunk most graduate students, but I was resourceful in what I could do.

He told me to my face that he was going to vote against me at my defense and would be influencing the rest of the committee members to do the same. He then put it in an email and sent it to each of my committee members. That move was his downfall as it gave me direct evidence to take to the graduate school administration.

He did not get tenured and was asked to leave the university, so justice was served in the end.
GiantHockeyFan
Veteran


Joined: 18 Jun 2012
Age: 37
Gender: Male
Posts: 3,338

I've generally had very good relationships with teachers and professors. Two exceptions were my Grade 10 and Grade 12 English teachers. The first was a hardcore man-hating feminist and I an opinionated anti-PC kid. I had a fake an "apology" to get her to leave me alone. The second was one of those ridiculous affirmative action hires who was barely qualified, not much older than her students and only got in because of her skin color. She seemed to have it out for all the white students so it wasn't specifically me. She was also the kind of teacher I could see getting fired for inappropriate conduct with students.