Talking about the privacy related issues
nick007
Veteran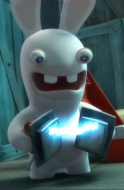 Joined: 4 May 2010
Age: 36
Gender: Male
Posts: 22,533
Location: was Louisiana but now Vermont
I use the VPN Private Internet Access. Part of the reason I'm concerned about privacy is because I DLed alot of stuff I could get in trouble for due to copyright infringement. I also have accidnetly DLed illegal porn because it was mislabled & had the wrong screenshots. Another reason I'm concerned about privacy is because I've had fraudulent charges on my credit-cards more than a few times(the banks canceled my cards & dropped the charges). I'm worried about hackers stealing my identity & similar types of stuff.

_________________

But I don't want to go among mad people, Alice remarked.
Oh, you can't help that, said the Cat: we're all mad here. I'm mad. You're mad.
How do you know I'm mad? said Alice.
You must be, said the Cat, or you wouldn't have come here.
stevens2010
Snowy Owl



Joined: 7 Jun 2009
Age: 66
Gender: Male
Posts: 147

Enigmatic_Oddity wrote:

It's hard for politicians and the media to discuss it because the other side invariably will always say something like arguing for privacy and security is arguing in favor of child pornography. Then sense goes out the window.
I like your point, because those who want to control society through surveillance often will try to put you on the defensive for "supporting illegal pornography."
During the period of the Harper Government in Canada, the security minister, Vic Toews, proposed a sweeping bill that would have greatly expanded the government's right to trawl massive amounts of data from citizens' on-line and telecommunications presence, without warrants and without any suspicion of wrongdoing. The bill was very unpopular. The
Globe and Mail
, perhaps Canada's most important newspaper, opined in an editorial that, "if it is a choice between supporting this policy and the child pornographers, then we are with the child pornographers." I found this significant, because a major newspaper was standing up to the slut-shaming tactic of accusing people of being in favor of the abuse of children if they are not in favor of Stalinist surveillance of citizens. So I'd say you're not as alone in your viewpoint as you might think.
Enigmatic_Oddity
Veteran


Joined: 4 Nov 2005
Age: 33
Gender: Male
Posts: 2,583

No, I never thought that that was a unique perspective. It's the most common tactic in the rulebook of advocating for mass surveillance. Unless you're China and it doesn't matter what people think, characterising the opposition as a pack of child molesters has been very effective time and time again.