A New Round of Terror Attacks
cyberdad
Veteran



Joined: 21 Feb 2011
Age: 51
Gender: Male
Posts: 7,526

Wolfram87 wrote:
Forgive me if I don't consider your selection of sources very credible, recent events considered.

And when you show me a disseminated document from the Trump administration suggesting the use of vehicular homicide as an excellent way to further their agenda (as ISIS have done) you maye have the ghost of a point.
What source, the mainstream news?
The mass shooter Brandon Tarrant (who shot 50 people in cold blood) is on the record of saying
he was inspired by Donald Trump.
Psychologists document exactly how irresponsible statements from Trump inspire psychopaths to kill not really unlike the ISIS nutjobs who are inspired by other irresponsible leaders to go out and kill.
https://www.psychologytoday.com/au/blog ... nz-shooter
Again science seems more believable than opinions of people trying to defend trump's legacy
Elliot Roger and a number of teenage shooters in the US are being fed propaganda by the alt-right
https://www.latimes.com/local/lanow/la- ... story.html
Where the president creates a safe space for the right wing propaganda to flourish then he needs to take at least some responsibility for contributing to it.
Wolfram87
Veteran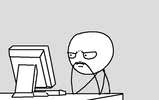 Joined: 14 Feb 2015
Age: 31
Gender: Male
Posts: 2,385
Location: Sweden
cyberdad wrote:
What source, the mainstream news?
The mainstream news, like Npcdaily?
The difference, which you still seem to have difficulty grasping, is this:
Alt-right rag du jour: "Western countries have a birth rate below replacement levels. Here's our s**t opinion on saving the white race."
Random nutjob who reads alt-right rags: "Well, better do my part, it's killing spree time."
vs.
ISIS instruction manual: "Running over infidels with stolen trucks is a great way to further the cause of the Caliphate!"
Idiot who wants to further the cause of ISIS: "I should steal a truck and run over some infidels."
Quote:
https://www.psychologytoday.com/au/blog ... nz-shooter
"group-think is a thing, and here are 5 studies on if, the most recent one by far being 6 years old. Also, here's Trevor Noahs opinion"
stellar work...
Also, the NZ guy outright stated in his manifesto that he turned radical after his visit to France, not by being on the internet or by reading Trump-tweets.

_________________
I'm bored out of my skull, let's play a different game. Let's pay a visit down below and cast the world in flame.
cyberdad
Veteran



Joined: 21 Feb 2011
Age: 51
Gender: Male
Posts: 7,526

EzraS
Veteran


Joined: 24 Sep 2013
Age: 2000
Gender: Male
Posts: 18,990
Location: USA