Page 1 of 1 [ 2 posts ]
Arganger
Veteran


Joined: 30 Apr 2018
Age: 17
Gender: Female
Posts: 1,529
Location: Colorado
I've got an LG phone that says it is out of storage space and won't let me open apps or even text. Deleting stuff didn't help. How do I get it to work?

_________________
Diagnosed autistic level 2, ODD, anxiety, dyspraxic, essential tremors, depression (Doubted), CAPD, hyper mobility syndrome
Suspected; PTSD (Treated, as my counselor did notice), possible PCOS, PMDD, Learning disabilities (Sure of it, unknown what they are), possibly something wrong with immune system (Sick about as much as I'm not) Possible EDS- hyper mobility type (Will be getting tested, suggested by doctor) dysautonomia
My website;
www.autistichelpsyou.com
Noca
Veteran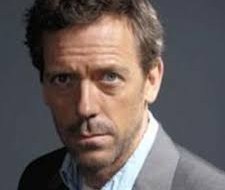 Joined: 9 May 2015
Gender: Male
Posts: 3,224
Location: Canada
Connect it to your computer, copy all necessary files and photos off it, then preform a factory reset.

_________________
The top gets higher the more that I climb...

Your neurodiverse score: 150 of 200
Your neurotypical score: 51 of 200

officially diagnosed with Asperger's as of 09/11/15

Reassessed 04/11/16
DSM-V: ASD level 2 with Social Communication Severity: level 2, Restrictive Repetitve Behaviour: level 2

ADOS-2 classification: Autism