Has folklore about hookup culture ruined normal dating?
Page 1 of 1 [ 5 posts ]
MaxE
Veteran


Joined: 2 Sep 2013
Gender: Male
Posts: 1,306
Location: Mid-Atlantic US
I was born too early to experience, as a single person, a world in which hookup culture is a thing.

If I understand correctly, we now have an understanding that dates arranged through dating apps or websites are supposed to culminate with sexual intercourse between the participants. Otherwise, the date will be considered a failure.

In my day (geezer alert!) it was indeed possible for a first date (depending on one's definition of "date") to end this way, however it was by no means an expectation. In particular, it would seem that any overt expression of physical attraction on the part of a female on meeting a date for the first time should be construed as an invitation to go "all the way" with her. When I was dating, occasionally my date would be up front about her excitement about being on a date with me, perhaps taking my hand as soon as we set out walking together, or initiating a heavy snogging session when the opportunity presented itself, but there was no assumption this meant she was ready to do the nasty for real. Had there been, then such an overt expression of interest could never have happened. Because I believe most women in that situation are NOT ready to actually have sex. Put another way, I think there is a definite period of time that needs to transpire between when a woman decides that she would like, in principle, to have sex with a particular guy, and when she will feel ready to actually do so.

In fact, I think don't think women have changed that much over the decades, but for women with little or no dating experience, who nevertheless hope to find a partner, the folklore surrounding the hookup culture has frightened them away from showing genuine interest in guys they want to date. Which is a shame, because often such a show of interest is needed for a relationship to take place. Guys very quickly just assume the ladies aren't interested, when in reality they are simply afraid. It's a vicious circle.

I think this is doubly true for many women on WP. Not sure what sort of solution to suggest, but maybe it would help to acknowledge the problem.
that1weirdgrrrl
Deinonychus


Joined: 19 Jul 2017
Age: 39
Gender: Female
Posts: 327
Location: Between my dreams and your fantasies
hurtloam
Veteran


Joined: 27 Mar 2011
Gender: Female
Posts: 6,809
Location: Eyjafjallajökull
No I don't feel scared to show interest. I try and see the best in people. I give the benefit of the doubt and think, "Oh he's just shy, I need to encourage him."

Complete waste of time. They're never interested.

I'm always the one making all the effort.

_________________
I love your Vivienne Westwood shirt
Why won't you let me wear it?
kraftiekortie
Veteran


Joined: 4 Feb 2014
Gender: Male
Posts: 64,749
Location: Queens, NYC
nick007
Veteran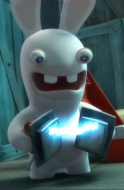 Joined: 4 May 2010
Age: 37
Gender: Male
Posts: 22,617
Location: was Louisiana but now Vermont
kraftiekortie wrote:
Don't really understand "hookup culture" too well.

Most of my dating was done pre-Internet. I answered one newspaper ad, back about 35 years ago.
A couple years ago my girlfriend read me some of the newspaper ads for kicks & a lot of em were looking for sex. Half of them were looking for another women to participate in a 3some


_________________

But I don't want to go among mad people, Alice remarked.
Oh, you can't help that, said the Cat: we're all mad here. I'm mad. You're mad.
How do you know I'm mad? said Alice.
You must be, said the Cat, or you wouldn't have come here.