Best games of 2019, thus far
Page 1 of 1 [ 5 posts ]
0451
Emu Egg


Joined: 20 Aug 2019
Age: 31
Gender: Male
Posts: 1

As the title says. Mine are:

Resident Evil 2. Everything about this game feels like it's been refined as far as possible. It feels like the developers found the appropriate scope by taking the Resident Evil remake on Gamecube and implementing the modern third-person control scheme in such a way that it complements the original vision. I think this is one of the best games ever made.

Sekiro. To be honest, this game is massively flawed. I've played through it over ten times, so I feel qualified to say that this game isn't perfect, and it's why it isn't taking top position. The level design sucks. Personally, a big judgement I make for these games is: how much of the game is actually worth playing VS how much do you skip over. Sekiro has a lot of content that isn't worth playing. In fact, I skip over most of the game on subsequent playthroughs, because I know it isn't fun. Lite stealth isn't fun, and the base combat is too simple. Then again, the bosses are like Dark Souls except with more things to pay attention to; the final boss is one of the most finely crafted challenges that I have ever faced.
Enigmatic_Oddity
Veteran


Joined: 4 Nov 2005
Age: 33
Gender: Male
Posts: 2,595

Most of the games I've played this year are shoot 'em ups, visual novels, or Metroidvania style action platformers. Mostly I've been playing older titles. This is everything I've played that came out in 2019.

Bloodstained: Ritual of the Night
Chaos;Child
Etrian Odyssey Nexus
Higurashi When They Cry Hou - Chapter 7 Minagoroshi
Muv-Luv photonflowers*
Touhou Fantastic Danmaku Festival 2
Touhou 17 - Wily Beast and Weakest Creature
Touhou Chaos of Black Dragon
Touhou Hollow Song of Birds
Touhou Luna Nights
Wargroove

Of these, Bloodstained: Ritual of the Night was the best action platformer I played. It wasn't perfect, but it was a hell of a lot of fun. A throwback to the 2D Castlevania games, feeling like a sequel to Order of Ecclesia. Higurashi When They Cry Hou - Chapter 7 Minagoroshi was by far the best visual novel release. It's an exciting and tense read from start to finish, feeling like a culmination of the prior arcs with many moments of catharsis. It's one of the best entries in the series. Touhou Fantastic Danmaku Festival 2 is the best shoot 'em up I've played this year, with a lot of creativity and gorgeous visuals. None of these will probably be on any toplists at the end of the year, but there hasn't really been any large budget releases that have really caught my eye other than Sekiro, which I've yet to play.





There's a few games I'd like to get that will release later this year. Minoria and Gensokyo Night Festival are some great looking action platformers due to release soon. Ciconia When They Cry is a visual novel releasing next month, a sequel to Higurashi and Umineko. And Boneworks should release this year, a VR game coming from the developers of Hover Junkers and Duck Season. The only big budget game I'm looking forward to is Doom Eternal, based on how good the last Doom game was.
Wolfram87
Veteran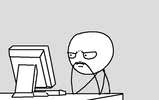 Joined: 14 Feb 2015
Age: 31
Gender: Male
Posts: 3,276
Location: Sweden
Redpaws
Blue Jay


Joined: 12 Aug 2019
Gender: Male
Posts: 84

roronoa79
Sea Gull

Joined: 22 Jan 2012
Gender: Male
Posts: 226
Location: Indiana
I would also say Sekiro, but I don't take as much issue with its flaws as OP. Terror is a pain, some areas can be trivialized with stealth, and the firecrackers are overpowered. That said, it has some of my favorite combat in any game. The difficulty (almost) always feels fair, and it is very rewarding when you finally get the hang of the combat system. The shinobi tools leave lots of room for experimentation and playing the game the way you want to play. The boss fights are (mostly, looking at you guardian ape rematch) amazing. As OP said, the final bosses (whichever one you get) are excellent. On top of all this, the music is superb. The game is right up there with Bloodborne for me.

_________________
I guess I just wasn't made for these times.