What helped you learn maths?
Page 1 of 1 [ 12 posts ]
So, chances are if you've seen me around this website you probably know that maths isn't my strong suit. I failed it at GCSE level three times. On the third I broke down in tears after the exam ended. Personally, maths has always been a big hurdle that gets in my way. I might have continued with certain subjects more if it hadn't been for the equations that managed to sneak into everything. Maths has been a source of anxiety and I've resented the topic for quite some time.

Unfortunately, it plays a large part in the world. Previous failures in the subject hang over me in the background of my mind. Especially now that I'm considering my employment prospects. I'm doing reasonably well in University, and I have a decent amount of GCSEs. However, it's just the maths and work experience that I'm lacking now. Perhaps freelance is an option I should consider.

Attempting to relearn a subject that I've failed three times and likely have undiagnosed learning difficulties in (yes I've checked with my university, no they won't fund testing or offer support) is fairly daunting. They do provide help in maths for dyslexic students though, but I've always been fine with words (and likely wouldn't qualify for a dyslexia diagnosis) so that doesn't help me. Perhaps I could ask the careers advice team if they know of any patient tutors I could talk to. Or I could try to find an online tutoring system.

I've been using Khan Academy for tutorials on the subject. However, I'm still lost. So, my inquiry is; What tricks helped you learn maths? Do you have any advice? Know of any good resources? How can I learn multiplication using odd numbers without wanting to pull my hair out?



You might be wondering how I managed to get into University without a maths GCSE. Well, whilst Universities typically require a passing grade in English and Maths, sometimes they will make exceptions if they need more students. So if a student is close enough to getting in, they might let them in anyway. I was one of those exceptions.

_________________
Student.
Possibly B.A.P.
21 years old.
naturalplastic
Veteran



Joined: 26 Aug 2010
Age: 66
Gender: Male
Posts: 25,056
Location: temperate zone
The way I see it math is not one thing. Its a lot of very different things.

I cant do calculus, but I am good at doing arithmetic in my head.

It helps to find short cuts. Like ..what the each price of something that is "three for eight dollars"?

If you can remember that three two and half dollars is 7.50 then all you have to do is figure out how to split the remaining fifty cents three ways. Which is 16 and 2/3. Call it seventeen. Seventeen plus 2.50 is 2.67. Three for eight is 2.67 each.
James_Ladrang
Snowy Owl


Joined: 17 Sep 2014
Age: 63
Gender: Male
Posts: 155
Location: UK of GB & NI
For me, first of all I noticed the patterns in arithmetic. Subsequently, I have discovered that I am fairly proficient at spotting patterns.
Once I got arithmetic as a foundation, next I came across a mixture of calculus and trigonometry, which took a little longer. I found that graphs were just a pictorial version of numbers.
I can't tell you what came next as it got a hit complicated, but it did all build on the elements I learnt earlier.
Oh how I wish learning English or any other language was as easy as I found maths was. All the patterns get broken at irregular intervals. I'm rubbish at spelling, grammar and syntax. I guess it's a good thing we're all different, otherwise there would be nobody writing good books or composing songs to enjoy.
@naturalplastic

I am awful at mental arithmetic. Mainly because I tend to forget what numbers I am holding in my head part way through the calculation. I'll try to visualise the numbers in a tens/hundreds/thousands table but I forget what question I'm doing. Usually I find it easier to remember the numbers if they are audibly spoken to me. Also, if I had someone physically speaking the question I wouldn't run into issues with reading the question wrong.

Whilst this may come across as strange, I find basic algebra easier to understand than arithmetic. Since I can wrap my head around some of the rules. Working in such generalisations somehow seems to make more sense.

I used to have an abacus, but I tended to forget which lines represented what. Then once I'd counted out everything, I'd forget where on Earth I was going with the equation...and what the equation was.

My short term memory failing me when dealing with numbers has definitely sabotaged me a lot over the years. I used to cheat on mental arithmetic tests by writing on my right hand (I'm left-handed) under the desk when no one was looking. Definitely a risky strategy but I was desperate. I can't use an imagined abacus either, I've tried.

Visualising one in my mind is easy enough, but once I start counting the objects the illusion breaks. I've always found that in my lucid dreams/other controlled mental visuals as soon as I start counting objects that go beyond ten (sometimes less or more, it can vary) everything fades out and I am suddenly brought back to reality. I think this is because I find it hard to estimate in general. So I start to wonder "How much space would that amount take up? What would that actually look like?" and, since I have no easy way to determine that, the visual becomes too hazy in details to work with, thus so unstable that it collapses in on itself.

Now, as for short cuts, I do have a few. For instance, I know that 8+4= 12 simply from memory without having to count. Likewise, number bonds (3+7=10, 9+1=10 etc). The 5 and 10 times tables I find easy enough to remember. 8 and 12 are trickier. I remember the 9's by following the rule of add one to the tens, take one from the units. However, I'd still have to work it out somewhat. I know it off by heart up to 9*3= 27, then I simply follow the rule. So, if you asked me for 9*6, then I'd go from 27, and apply the rule until I got to 9*6.

27, 36, 45, 54

Every so often I remember that 45 is also 5*9 and I'll go from there in that case. (Jumping to 45, then following the rule one time to get to 9*6).

How do you process numbers in your head? As a visual object? In columns? Diagrams? Or just through talking to yourself in an inner dialogue?

I tend to be quite visual minded (except when estimation and short term memory fail me) and I have a fairly strong auditory memory (usually). Our teacher made us learn about the median,mode, mean and range in a song to the tune of Hey! Diddle, diddle which helped me a lot.

The maths version went like this:

Hey Diddle, diddle

The Median's in the middle

You add and divide for the mean

The mode is the one you see the most,

and the range is the difference between!

I still remember this from five years ago. Short (unlike this post

) and effective. I like it.

_________________
Student.
Possibly B.A.P.
21 years old.
gwynfryn
Velociraptor


Joined: 21 Aug 2004
Gender: Male
Posts: 472
Location: France
I don't know if this will help, but I had no trouble with most types of math, until I went to calculus class. I rote learned it, and the teacher said I laid out my process better than anyone else in the class, but I'd make simple mistakes that would leave me with a wrong answer. On going to college, I did an intermediate class on calculus, and this time they concentrated not on how to do it, but rather on how and why it worked. Suddenly it all fell into place, and I got on fine with it after that, because I understood, and so trusted the method. It applies to everything, really; if I fully understand how something works, then I can use it, and with confidence. If I'm not clear about any part, then I struggle. This may have slowed down my progress over the years, compared to those who are content with rote learning, but when we started breaking new ground, the rote learners were almost always unable to make progress, whereas I could usually plod on methodically, and get answers. Modern life needs both types, but in the past, those like me were more appreciated, who could move things forward. I certainly like the way I am, even if I'm not so valued as I might once have been.
Fnord
Veteran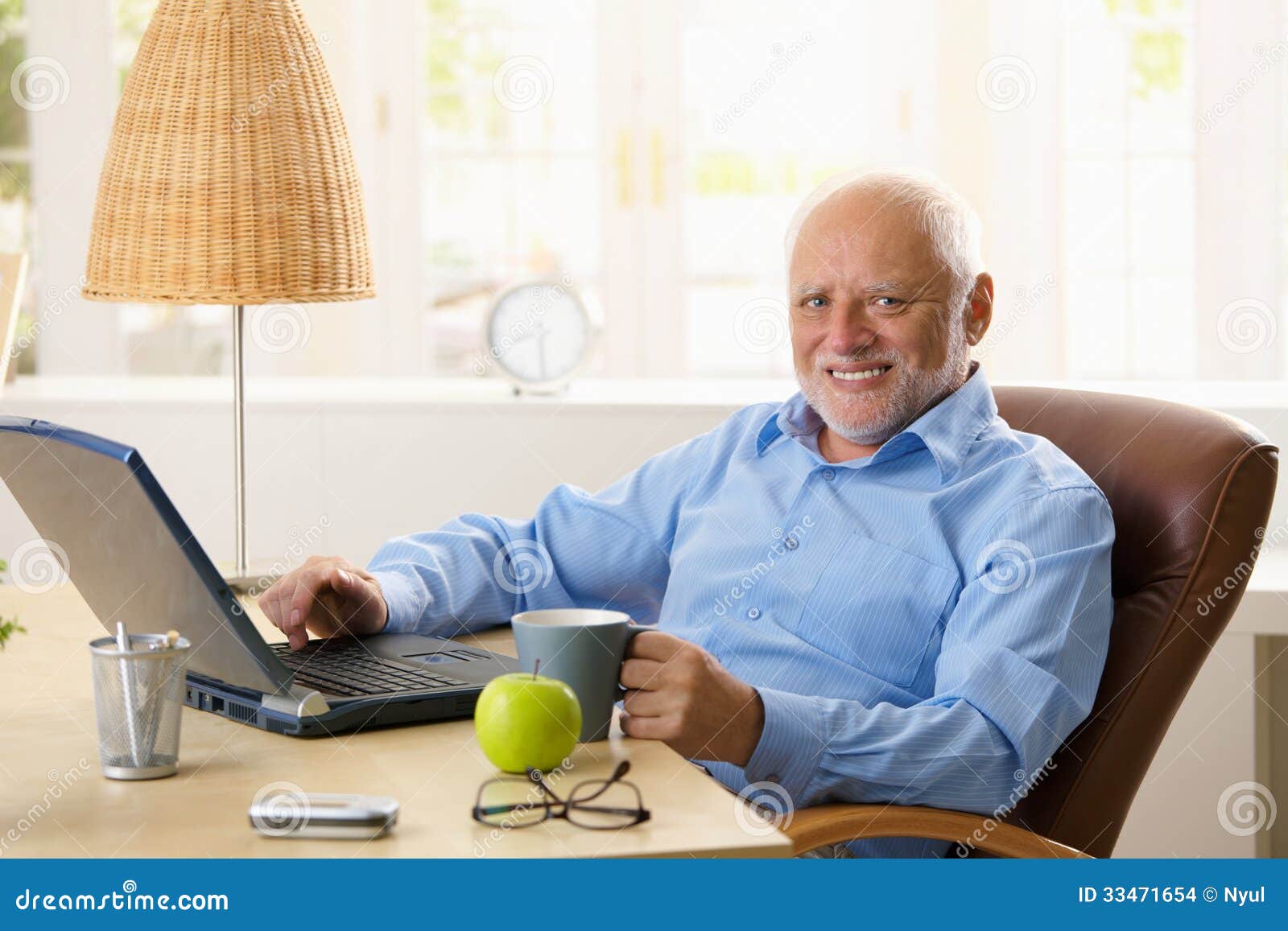 Joined: 6 May 2008
Gender: Male
Posts: 45,406
Location: Stendec
Lost_dragon wrote:
What helped you learn maths?
The biggest help was my first trigonometric calculator, because it gave me the answers quick enough for me to still remember the questions.

Instead of looking up tables in the back of the trig book, losing my place, forgetting the question, finding the question, forgetting the sine of 43° (to 7 decimal places), looking up the table again, realize I was looking at the hyperbolic tables, finding the right table, forgetting the question again, ... et cetera, I could just read the question, puncha buncha keys, and have the answer in seconds!

(Oh, so that's what they mean by the "Unit Circle"! Why didn't they 'splain it to me before?)
_________________
TRE

45

ON!!


Anyone attempting to argue in defense of Donald Trump automatically loses the argument.
Oculus
Yellow-bellied Woodpecker

Joined: 15 Jan 2010
Age: 50
Gender: Male
Posts: 71
Location: california
Like most skills, the key to success is practice, practice, practice. Like you, I have a horrible short-term memory, and can only hold a few numbers in my head at a time. Practicing math in my head improves my ability to do this, but also teaches me tricks which let me perform a calculation with fewer numbers in my head at a time.

For instance, if I'm multiplying 234 by 6608, and the answer doesn't have to be precise, I can observe that 6608 is about 10% more than 6000. Multiplying 234 by 6000 is much easier, as it's just 234 x 6 and append three zeros to the answer, so I do that, and then I increase the answer by 10% (since I reduced one of the terms by about 10% to make it simpler). Much easier than longhand multiplication!

Sometimes I will practice when I'm driving, estimating the velocities of other cars. I know my own velocity, I know that 1 mile/hour is about 1.5 feet/second, so I count off the seconds and observe how many feet cars displace relative to me. That gives me our relative velocity, and I add it to my velocity to get their velocity. This also helps me with my spatial estimation skills, which are also fairly poor.

Also, sometimes math makes more sense when you know it is used for something interesting. When I took linear algebra in college, it seemed utterly pointless and I retained little of it (but kept my math textbook). Years later, I wanted to write a first person shooter game from scratch, and it turns out the core of a FPS engine is mostly linear algebra. I pulled my textbook off the shelf, and by the time I was done, I learned a lot more of it than I did in class.

Like you say, math is in everything in this world. It is critical to understanding so many things, and reasoning about them precisely. If you can find a way to enjoy practicing math skills, it will benefit you in matters large and small.
Oculus wrote:
Multiplying 234 by 6000 is much easier, as it's just 234 x 6 and append three zeros to the answer, so I do that, and then I increase the answer by 10% (since I reduced one of the terms by about 10% to make it simpler). Much easier than longhand multiplication!
Hmm, is there a way to simplify 234 x 6 even more? I'm unsure how I would approach such a question without a calculator.

_________________
Student.
Possibly B.A.P.
21 years old.
Oculus
Yellow-bellied Woodpecker

Joined: 15 Jan 2010
Age: 50
Gender: Male
Posts: 71
Location: california
Lost_dragon wrote:
Oculus wrote:
Multiplying 234 by 6000 is much easier, as it's just 234 x 6 and append three zeros to the answer, so I do that, and then I increase the answer by 10% (since I reduced one of the terms by about 10% to make it simpler). Much easier than longhand multiplication!
Hmm, is there a way to simplify 234 x 6 even more? I'm unsure how I would approach such a question without a calculator.
With enough practice you will be able to do 234 x 6 in your head, but until then there are some tricks to simplify it.
One trick: multiples of two
I find it very easy to double a number, so when I can break down a multiplication into a series of doublings and additions, I will. 6 is the sum of two powers of two: 2 + 4, so multiplying by 6 can be done with doublings.
234 doubled = 468, which is 234 x 2
468 doubled = 936, which is 234 x 4
234 x (2 + 4) = (234 x 2) + (234 x 4), so 468 + 936 = 1404 .. no multiplications except doublings
Another trick: multiples of five
Multiples of ten are easy (just append a zero!) and halvings are almost as easy as doublings, so multiplying by five is easily done by halving and multiplying by ten.
6 is the sum 5 + 1, so I can multiply 234 by 5 and then add 234 to the result:
234 x 6 = 234 x (5 + 1) = (234 x 5) + (234 x 1)
234 halved = 117
117 times ten = 1170, so that's 234 times five.
Add 234 to that = 1404
These are all just rearranging the problem so that I have to keep fewer numbers in my head for any given step. The more you practice, the more you will discover tricks of your own and doing them will get faster and easier.
Thank you for being patient with me.

Recently I asked how many words one of my reports needed to be for my University. Our tutor replied in a digit format rather than writing out the word. I have a tendency to forget how many zeros are in certain numbers, such as how many make up a thousand, ten thousand or a million.

Originally I had thought that they had written ten thousand when a classmate informed me that it actually said one thousand. It's a good thing they did!

Sure would have been embarrassing if I'd handed in a ten thousand word essay, when they only wanted one thousand.

(Thankfully I hadn't started the writing process at that point).

_________________
Student.
Possibly B.A.P.
21 years old.
synack
Tufted Titmouse

Joined: 14 Dec 2019
Age: 35
Gender: Male
Posts: 28

ScrewyWabbit
Veteran



Joined: 8 Oct 2008
Gender: Male
Posts: 1,151

I don't think you need to memorize multiplication tables past 9. Its nice to be able to do something like 6 x 973 in your head, but most people can't and still do just fine with math. So just memorize 0-9 and you can do multiplication of larger numbers by writing down the calculations with pen and paper - long multiplication is not really any more difficult than long addition - you can do the latter if you memorized the sum of any two numbers between 0 and 9, and you can do the former if you have memorized the results of multiplying any two numbers between 0-9. 0-9 form the basis of all of it. The best way to memorize the multiplication tables for 0-9? Use flash cards. Spend a couple of weeks really practicing with them intently - get family/friends to quiz you. This is how I learned them originally and decades later I remember it perfectly even having gone through long periods where I've barely used this knowledge.