Page 1 of 1 [ 5 posts ]
AnonymousAnonymous
Veteran


Joined: 23 Nov 2006
Age: 30
Gender: Male
Posts: 56,315
Location: Portland, Oregon
What documentaries have you watched that you consider the best?

In no particular order:

Grizzly Man
Man On Wire
Super Size Me
The Yes Men
Waltz With Bashir
Bowling For Columbine
The Up Series
Taxi To The Dark Side
The Fog Of War
An Inconvenient Truth
March Of The Penguins
The Cove

_________________
Silly NTs, I have Aspergers, and having Aspergers is gr-r-reat!
justkillingtime
Veteran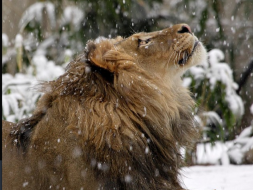 Joined: 12 Aug 2011
Gender: Female
Posts: 3,737
Location: Washington, D.C.
Karamazov
Veteran



Joined: 2 Mar 2012
Age: 37
Gender: Male
Posts: 2,295
Location: Rural England
AardvarkGoodSwimmer
Veteran


Joined: 26 Apr 2009
Gender: Male
Posts: 7,303
Location: Houston, Texas
A Kalahari Family -- long, probably too long. But to me, it shows the all-time example of bureaucrats and academics removed from actual facts. A man needs rocks and cements to protect his water well and irrigation pipes from elephants. The elephants lean on and destroy water structures in order to get to the water. In several months, the nonprofit dedicated to helping Kalahari persons finally get them cable and railroad ties ( ! ! ) which don't work really as well.

The nonprofit also has this 'beautiful' idea that the Kalahari can be ecotour guides. However, most of the Kalahari families themselves want to be farmers. The nonprofit thinks they're still discussing the situation. But no, the Kalahari think they have communicated pretty clearly. They might have to communicate a second or even third time. They may even have to get an advocate and intermediary to talk with the nonprofit which is supposed to be their main advocate and intermediary!
Skilpadde
Forum Moderator



Joined: 7 Dec 2008
Age: 42
Gender: Female
Posts: 27,141

Turtle: The Incredible Journey


The documentaries following the same Yellowstone wolf packs from different perspectives:
The valley of the wolves
Rise of Black Wolf
Yellowstone Wolf Dynasty
Wild Yellowstone: She-wolf

They are really unusual documentaries and almost come off more as stories with plots and you really get to follow these wolves as individuals.

I really wish these were available for region 2 or region free!


Wolf Return of a legend
as well as the other documentaries made by Jim and Jamie Dutcher about the Sawtooth Pack, the wolves they raised and lived with for 6 years.


How wolves change rivers
a short documentary about how vital wolves are in their eco systems. Tells a lot in just a few minutes


The Blue Planet
BBC series about the oceans with David Attenborough


the Utila Sea Turtle Conservation Project
about sea turtles raised for a year before released in order to give them a head start in life


25 years ago I thought the docu-drama The War Game was excellent, but I haven't seen it since, so no idea what I'd think of it now.


The secret life of dogs


Dogs an amazing animal family

_________________
To those who are complaining about the quarantine period and curfews, just remember that your grandparents were called to war, you are being called to sit on the couch and watch Netflix. You can do this.

Always be yourself unless you can be a turtle
Then always be a turtle

"When the green hills are covered with talking wires and the wolves no longer sing, what good will the money you paid for our land be then" ― Chief Seattle