Page 1 of 1 [ 11 posts ]
Fnord
Veteran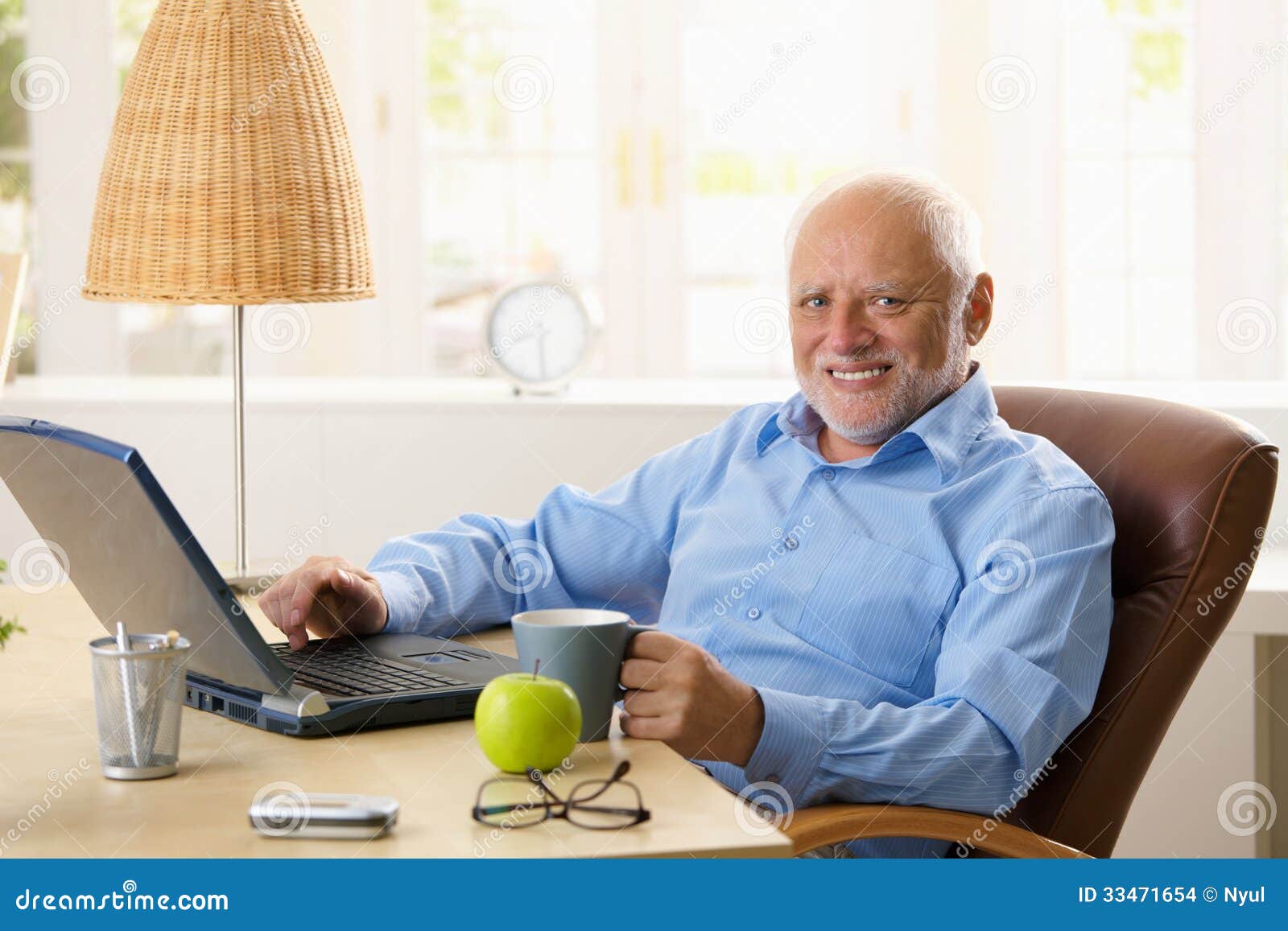 Joined: 6 May 2008
Age: 63
Gender: Male
Posts: 46,797
Location: Stendec
A CATS PRAYER

Now I lay me down to sleep
I pray this cushy life to keep
I pray for toys that look like mice
And sofa cushions, soft and nice

I pray for gourmet kitty snacks
And someone nice to scratch my back
For window sills all warm and bright
For shadows to explore the night

I pray I'll always stay real cool
And keep the secret feline rule
To NEVER tell a human that
The world is really ruled by CATS!



_________________
*TRE
45
ON!!*
Lock Him Up!
Steve1963
Veteran


Joined: 9 Jun 2020
Age: 57
Gender: Male
Posts: 763
Location: western MA, USA
Mountain Goat
Veteran


Joined: 13 May 2019
Gender: Male
Posts: 10,044
Location: Wales,UK Relationship: Single Interests: Trains AgeGroup: 40's FavouriteColor: Green Music: CyndiLauper Pets: Cats and Ducks
A Feral Tom Cat's Prayer

Truly, i Love Laying in 'Your
Lap', ever Since You Had my
'Nuts' Removed As i Searched
Far Away For Nature's Greatest 'Pray'...
Call of the Wild, Scent in the Air, of Spreading
My Wild Free Love Even More Miles and Miles

i Traveled

Days

And
Days;
the
Scent
of Nature Free,
So Wild And Free Forever Now...

Do Me a favor, Isn't there anything
Better to Watch on TV than STUFF
With NO SMELLS; Ugh, this is boring,
i could Sleep Forever, and Not even
Travel Miles for "Kitty Fever Gone Wild"...

Anyway, as a Human Feral Cat, Now i Enjoy a Mix
of Domesticated And Wild; and if it Wasn't for that
Feral Tom Cat, i Partially Tamed in my 'Home', Who
Taught Me to Hear the Call of the Wild again,

i'd still
be
just
A
Lap
Cat too...

Trust me or not, 7 Years
of Wild From Domesticated is 70 Times Greater
Than 53 Years of Lap Cat Hire; hehe, Now As

A ReTiReD Feral Wild Cat, Truly Fresh As New;

Just Call Me Yellow Boy 2, Rather Be A Lion
or Even A Lioness Than Just A Lap Cat Again...
kraftiekortie wrote:
Part of "The Love Song of J. Alfred Prufrock" by T.S. Eliot is a poetic rendition of how a cat cleans his/herself.
"Prufrock laments his physical and intellectual inertia, the lost opportunities in his life and lack of spiritual progress, and he is haunted by reminders of unattained carnal love. With visceral feelings of weariness, regret, embarrassment, longing, emasculation, sexual frustration, a sense of decay, and an awareness of mortality, "Prufrock" has become one of the most recognised voices in modern literature.[6]"
Surely, "The Love Song of J. Alfred Prufrock" By T.S. Eliot
Is Reminiscent of the once or never Feral Cat
Lost in Its Innocence Away from A Call of the
Wild To Really Feel
And Sense
Freedoms
of the
Winds
Lusts
of the
Storms of
Nights Becoming
Daybreaks Of Howling Winds
Of Roaring Lions Once Lived;
Smiles, kraftiekortie, such a
Soft Domestication, i Lived
for 53 Years, to
Feel the
Call
of the
Wild to
Breathe the
Night Storms
of the Day Free
Dam Sure Beats 16
or 21 or 33 at 60 My FRiEnD
It's Like This 247 Pounds of Dude
Literally assessed as Floating on the
Sands of Beach in Athletic Shoes in Reverse
as i've been Practicing a Dance That More Closely
Flows all my Body Parts like a Galaxy Spiraling and all along for
7 Years i've found More and More Balance as truly what i find in
That Calm Is
Laser Focus
Crystal Clear
the Still Before
A Cat Strikes Now
No Different than
A Hurricane's Calm
Eye and All the Force
Indeed Grace And Peace
Brings When All Fear is Gone and Dead; Nah,
It wasn't until Then that i understood the Benefit
of Black Holes Powering Our Galaxies and Calm
Eyes of Hurricanes Powering the Forces of Ten
Thousand Nuclear Bombs; of course, the Eastern
Metaphor of this is Chi; But It is also Flow of No Fear Rising As Peace...
They Don't Teach it in the United States At School, Or Work, or Home;
And Most Definitely Not Any Christian Church i've Seen For Sure here;
i suppose that Tear i had Reading the 'Call of the Wild' by Jack London
Somewhere Deep Down Told me, what i was missing out on at 16 Years-old...
It's Truly An Ageless, Timeless, Distance-less, Space-Less State of Being
Beyond
'Matter'
So Much
Closer Now
to Reality, indeed,
And Understandable
Why Folks Used Various
Metaphors through HiStory
Who attain this Flow of Being
As the Kingdom of Heaven Within...
And Oh Lord, So Many Other Metaphors too...
Meanwhile, Folks Continue to tell me i need 'Him'....
Smiles, 'Him', is the Cat Ready To Pounce on the Mouse;
'Him' or 'Her', is the Mouse, So Still; 'Hoping' Not to Catch the
Attention
of the Cat...
Prey or
Predator;
Survival
Is in the
Focus and Flow Most...
How We Forget the Call
of the Wild that is "Perfect Peace"...
It's An Interesting Feeling Taking A
Dance Floating in Reverse in Sands
on a Beach Watching The Domesticated Humans Walk By;
i Suppose it's what a Bird Feels Looking Down on Humans that
are so sure they are
High and Mighty;
Meanwhile,
It is the
Peace
That Inherits
the Earth; Either
Prey or Predator in
Laser Focus of Flow Without Fear...
Smiles, surely if 'Trumps' Feels my Soul
For the First Time in 'His' Life 'He' Would Truly Feel Free...
For i understand me once too From a Distance in a Prison
of Domesticated Cat Slave; Dogs Have Been Bred More Domesticated
Than Even Humans; Cats Retain Much of their Feral Nature; And indeed,
Science Shows that Humans Who Return to A More Undomesticated Life
Develop Bones, Ligaments, Tendons, and Muscles as Dense And Strong as Orangutans;
Smiles, of Course Remembering Where i come from, i 'See' A Similar Faint Existential
Angst of Other Males of Every Age; not quite understanding What they are missing in Life...
it's practically Now
A Miracle someone
As Domesticated,
Soft, and Civilized,
As i Was, Released My Inner Beast of Free;
Yet Still Civilized Now As Ever As Even Wolves
Interact With Each Other More Cooperative in the Wild...
It's Not So much Growing Old; it's More Losing It from not Using It...
Our Inside/Outside Cats have almost Always Lived Close to 20 Years,
Active all the way through; our only Domesticated Cat Developed Diabetes
At 8 and Couldn't Lift Himself Up to the Litter Box by 10 Years-Old; Smiles,
Epigenetics
And the Call
of the Wild;
Higher
Force
of Nature
in us same as
Higher Force of 'God'
to Attain; Sadly one can't
get it in a book alone or by reciting
a Magic Heaven Recipe for after a dirt nap;
or Worshipping Symbols of this or that and
Never Finding Essence of Wild And Free For Loving Real...
Smiles, i am almost Solely Using Instructions to Get through
the First 53 Years of Life, Ripping Up those Pages Does Set me Free;
Just Looking Farther than the Sky Within, for the Call of the Wild Reborn Free Loving Life...
'The Cat' in the Backyard Now, Doesn't Just Own the Forest; 'He' Is the Forest; 'He' Has No Questions that 'He' is All...
Smiles, We've Had Cats Wander Up to Us As Strays, as i have all my life; interestingly, Since the Last Cat Taught
me the Call of The Wild as a Yellow Boy From the Woods, Nature hasn't Sent me more 'Teachers', i needed the most
Before...
It's True, A Small
15-Pound Yellow
Boy Cat Was the Savior
of My Wild And Free Loving Soul...
It's Highly Unlikely that if i hadn't been
Shut-in my Home for 66 Months, i would
have ever Noticed my Savior; as i missed
the Message all the Other Outside Cats Brought...
Remembering, the Gravity of that Gift, A Tear Will Surely Escape as Breath Again....
Last edited by aghogday on 01 Oct 2020, 6:22 pm, edited 4 times in total.
kraftiekortie wrote:
I studied Prufrock in high school.
Smiles, Where i am From
in 'Trump Town USA'
Boys Didn't Even
Get to Smile
In School;
And Poetry
Was surely
Not Studied;
i'm sure i could have
Found a Class in College;
The Closest i got was Philosophy
Class; i neither Liked or Understood
Poetry at all; And For the Life of me then,
i couldn't Understand How my Dear Mother
Wrote it So Neatly in Shapes Starting in her 50's;
But it's True, She Studied Poetry; i still haven't really
Had an Opportunity, 'officially', except for 'Cliff Notes' 'Here
And There', Brought to my Attention in Quotes Where Folks
Are Just Using the Writings to Highlight How they Deeper Soul Feel...
It's True though, in 8th Grade, i Won a Heart-Felt Christmas Story Contest out
of Two Homerooms of 80 Kids; I had no Idea How i did it; the words Just flowed out...
And then in College in a Philosophy Class, A Similar Experience and Now for 7 Years and 1 Month...
i never Could Compose Anything original on the Piano, until a Similar Experience Happened at 47.
And then the Words Came at 53, Just Flowing, really Starting first a Bit that Magic Feeling Welling
Up Within on February 28, of 2013; Inspiring me to Start Blogging, and then the Same Feeling A Deep
Spirit Within Welling up a Free Verse Dance As i Describe Floating on Terrestrial Land Now 13,766 Miles...
Smiles, Kraftie, the First 33 Months, i spent on this Site, Writing 4 Million or So Words, Overall, Every
Day Just to Escape Pain, starting with Just a technical List First too, is what took me to Releasing
A Creative Spirit Within again; In College, i Checked Out a Book at the Larger College after
i experienced that Creative Spirit in the Philosophy Class that was Titled 'Creativity';
i never got around to Reading it after Checking it out 20 times, Just didn't
have the Focus to do it; as it wasn't a Requirement for School; Like the
Stray Cats that Wandered into Our Yards all my Life
It's truly the Same as the Creativity;
It's A Gift of Nature And
You Enjoy it as Long
as it comes;
i've Developed
A Science now to Keep
it that works for me keeping
me in Heaven Flow and More Productive,
Overall Now than every any period of my Life;
Healthier, Happier, Stronger, and even with
New Online Friends who have lasted Years;
my Mother Had Cards on Her Book Case
Each Christmas; i always wondered
How She Kept Touch with Friends
The Way She Did; It's Like
the Poetry, it came
From Her
Heart
And Folks
Returned
that Spirit Back to her...
i can't put into words the
Gravity of a Poetic HeART;
It surely isn't Science Doing
it; but there are ways to Keep it;
The Dance is really now the Driving
Force for the Flow to stay lit-up; Yes,
And Nature Always the Inspiration Nature Breathes in me..

kraftiekortie wrote:
"Danse Russe" by William Carlos Williams.

I recommend that, too.
Smiles, Thanks, Kraftie, i will Surely Relate
to "Danse Russe" By William Carlos Williams
too; For It's true With or Without Cultural
Clothes, When i Dance In Nature Alone
i am surely Never Truly Alone
At Best i Get Along
With My Soul
And Other
Souls
too but not
Always In Reciprocating Now
That Way and that's Okay too;
For When You are Your Own Best
FRiEnD You Are Nature's FRiEnD
And Truly in this place THere
is No Separation to 'See'
At Least When the
Dance is the
Home
of
Our Earth
And the Song
is simply The Breath
That Comes With Existence
Eternally Now; but of Course
in the Experience, There need be no Words;
But of Course my Fingers Are Dancing Nature
Naked
And
Free
Now
of Any
Preconceived
Cultural Clothes in
Think For the Song Brings
The Words Before the Words Hit the Page
And i do believe this is how Our Mind
Works At Essence in Flow of
Water Wave
Ocean
Whole
The Air
i Breathe
Free of course
For Form Always
Comes As Essence Flows..
The Theme Song Here is nothing
Planned that relates to what i am Singing
But The Dance Stills Fits in to The Song As it Comes..