firemonkey
Veteran


Joined: 23 Mar 2015
Gender: Male
Posts: 4,616
Location: Calne,England
Jon81 wrote:
firemonkey wrote:
I've not tried that one. A request. Please delete your answers. It is frowned upon to discuss answers. Those examples were to give you an idea, not for public discussion . You are supposed to work out the answers yourself without help from another person but you can use sources like Google.

Same goes for spatial/non- verbal questions .
Understood!
Thanks for doing that. It was my fault for presuming you'd know.
Technic1
Pileated woodpecker

Joined: 2 Apr 2021
Posts: 186
Location: Universe
Dear_one
Veteran


Joined: 2 Feb 2008
Age: 72
Gender: Male
Posts: 4,748
Location: Where the Great Plains meet the Northern Pines
I struggled to learn structural engineering and programming, but I needed them to save lifetimes of trial and error work on a project. I read the books and worked the problems with single-digit sums I could "see" in my head to check before plugging in the needed numbers. More math would have saved me more time, but the learning time didn't look like a definite win. More recently, I've been wishing I knew the gas laws better, but my head is too full of traumas to focus on learning them now.
Fenn
Veteran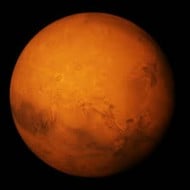 Joined: 1 Sep 2014
Gender: Male
Posts: 682
Location: Pennsylvania
I have often struggled with learning. I cannot remember spelling, multiplication tables or names of places or people very well. Which basically is all of grade school. I found computer programming and geometry incredibly easy to understand and learn and do well. I learned how to solve the Rubic's Cube from a book - but I was never good at any typical types of ball and team based sports. My hand eye co-ordination is terrible. I am no good at video games that require hand eye co-ordination. I am ok at games that require solving puzzles, but bad at card games that require you to keep a lot in your head. I can solve every SUDOKU puzzle I have ever tried. Algebra and calculus weren't very hard to learn but differential-equations was - lots of memorizing and little to "figure out". Statistics was not hard at first but when they threw in "e" and "ln(n)" and "Poisson distribution" I couldn't picture it in my head anymore and it became a kind of alphabet soup. The part with the "pulling colored marbles out of a bag" I was very good at. I am bad at planning and very good at improvising. I thought physics was easy and took extra physics classes in college to avoid "writing" classes - writing is very very hard for me.
At work I find I can write on the wiki - because the computer spell checks for me, and because I can arrange my thoughts in a kind of web or net instead of "beginning middle and end". When I write I often end up with "three middles". And mazes. I am very good at solving Mazes. I am also good at jigsaw puzzles and breakout-rooms - thought I sometimes get stuck in the latter.

I am working at using "elaborative encoding" and "pegging" and "memory palace" techniques to get better at remembering names and faces and long strings of numbers.

Writing for my final project in college was the hardest thing I ever did and it took years and I got a poor grade, and I am not sure I really learned anything from the process - except self-doubt.

_________________
ADHD-I(diagnosed) ASD-HF(undiagnosed - maybe)
RDOS scores - Aspie score 131/200 - neurotypical score 69/200 - very likely Aspie
Champagne supernova
Yellow-bellied Woodpecker

Joined: 3 May 2021
Gender: Male
Posts: 63
Location: North West England
Technic1 wrote:
How many are genius Aspergers?

And what's it like?
Hi, I believe I have Aspergers. I would say I am close to genius level. School was fairly easy as was college. University was a bit trickier, I didn't give it my full focus but still got a good degree in Maths. It is a bit of a pain, I understand things quicker than family friends and it gets a bit boring. I don't like to lecture others about things I know as they've said they don't like it. But I like to read and learn every day. I don't know anyone like myself, and probably no one as clever. Which can be tricky.
firemonkey
Veteran


Joined: 23 Mar 2015
Gender: Male
Posts: 4,616
Location: Calne,England
Quote:
The relationship between Asperger's syndrome and Genius
Asperger's syndrome arose to public awareness very quickly during the 1990s, and without a clear or coherent underlying basis. It has remained as a kind of short-hand way of describing boys and men of high intelligence who are socially uninterested but instead focus upon abstract, nerdy or geeky topics.

It has been noticed that many of the archetypal geniuses of the past seem to be, more or less, of this type: for example, Alan Turing was depicted as such in the recent movie The Imitation Game - and this links Asperger's to the cult English actor Benedict Cumberbatch's other famous role as Sherlock. Turing was, of course, a real-life Aspergery-genius; and Sherlock is a fictional example.
http://iqpersonalitygenius.blogspot.com ... rgers.html
Gelan
Emu Egg


Joined: 3 May 2021
Age: 74
Posts: 7
Location: Herefordshire
Gelan
Emu Egg


Joined: 3 May 2021
Age: 74
Posts: 7
Location: Herefordshire