Buridan's donkey and Zeno's foot race and finishing things
Page 1 of 1 [ 4 posts ]
Fenn
Veteran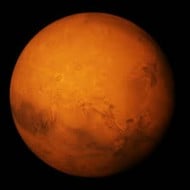 Joined: 1 Sep 2014
Gender: Male
Posts: 1,019
Location: Pennsylvania
There is a story of a donkey, owned by Buridan the philosopher, who being a dumb beast and driven only by base instincts like hunger is placed exactly between two piles of hay and starves to death being equally drawn by hunger to both he can approach neither.

There is another story about a foot race between a hero who is very fleet of foot and a tortoise (perhaps the same one who raced the hare?). The hero being proud of his skill gives the tortoise a head start of a dozen yards. Zeno, the philosopher, then explains to the hero that to catch up to the tortoise he must first travel half the distance, during which time the tortoise will have made a slight advance. Again to catch up to the tortoise the hero will have to cross half the remaining distance during which time the tortoise will have made a slight advance. No matter how many times the hero repeats this process he will still need to repeat it at least one more time before he can catch up to the tortoise - and by that logic he must cross an infinite number of distances before even catching his opponent so he clearly cannot ever win the race.

In this context I would like some advice on finishing things. When I come upon a project - be it a home improvement project or a self improvement project or a hobby/recreational project - I sometimes find myself in one or the other (or both) stories. I either cannot choose between two or more options - analysis paralysis - or I feel overwhelmed by the size of the project so I try the often give advice of breaking the problem into 10 parts. But I still feel overwhelmed and so if I reapply the advice I can simply break each of the remaining (now smaller) projects into 10 parts. But I still feel overwhelmed (and so on).

I don't know if this is a ADHD thing or a ASD thing. One solution is to ask for help - but I am anxious asking for help with things I "should" be able to do on my own - and I do not want to get ridiculed nor do I want to lose the satisfaction of "doing it myself". Sometimes my head is like a Mexican jumping bean or one of those goats you see in youtube videos that can jump from place to place but seem to get themselves stuck on some of the strangest places.

I want to :
Build a 3d Printer
Build a bird house-like structure to hide my electric meeter on my house
Build a hobby robot

But I either cannot get started or get mired in the details.

Any advice? Can anyone relate?

_________________
ADHD-I(diagnosed) ASD-HF(undiagnosed - maybe)
RDOS scores - Aspie score 131/200 - neurotypical score 69/200 - very likely Aspie
Last edited by Cornflake on 02 Jun 2021, 1:55 pm, edited 1 time in total.
:
Fixed title on request
mohsart
Deinonychus


Joined: 25 Feb 2020
Age: 53
Gender: Male
Posts: 335
Location: Southern Sweden
ThisTimelessMoment
Tufted Titmouse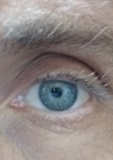 Joined: 15 Apr 2021
Age: 48
Gender: Male
Posts: 41
Location: South Africa
I struggle with this all the time!

What helps me is having several projects going where I can see them as I move around the house. I then "bounce" between them, doing a little here, a little there. Near the end of a project I often need to force a bit more focus onto one thing but I can do that short term without burning out.

If I need to break something down into a list of elements I try to only make short lists. Long lists destroy my meagre confidence.

_________________
Ever onwards and upwards!
Fenn
Veteran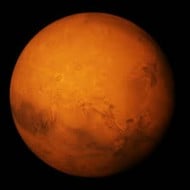 Joined: 1 Sep 2014
Gender: Male
Posts: 1,019
Location: Pennsylvania
Thanks mohsart and TTM,

I am thinking of hiring a "ADHD Coach" for one of those projects. But then finding the time and the money becomes a new project - like a meta-project.

I like the idea of keeping it where you can see it.

_________________
ADHD-I(diagnosed) ASD-HF(undiagnosed - maybe)
RDOS scores - Aspie score 131/200 - neurotypical score 69/200 - very likely Aspie