How often do you talk to your mom? (Parental guardian)
nick007
Veteran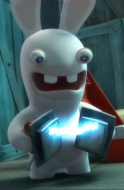 Joined: 4 May 2010
Age: 38
Gender: Male
Posts: 24,589
Location: was Louisiana but now Vermont in the police state called USA
Mountain Goat wrote:
Mum and I kind of look after each other.

I did try living on my own but it did not work as I need someone there or I just sit and do nothing. Someone there seems to prompt me just because they are there?
BUT no way could I live with lots of others. I would soon be an outcast and need to leave.
That sounds like my girlfriend. She lived along for a year but could not really handle it cuz she got too depressed to do most anything when her family was not there or she was not visiting them. Shortly before Cass's lease ran out, her mom got her own place & Cass moved in with her. Her mom was planning to move back in with her dad when that one year lease would of ran out. Her mom was planning that after like only half a year there. Cass would of moved back home with both her parents then but she ended up reading my posts on here around the time her mom started planning & Cass reached out to me. Me & Cass officially moved in together after that lease ran out but we got a different place. I would of had major problems living alone as well but for slightly different reasons.Mmy independent living skills are worse & cost would of been a major issue since I didn't have any gov benefits that helped with housing whereas Cass does. She really loves her family but she hated the idea of moving home with her parents cuz she hated the environment, the house itself had major issues & she hated living in that town. She finds me easier to live with than anyone in her family, I'm NOT saying I'm easy to live with though. I felt trapped & hated living with my parents so our relationship works but is majorly far from perfect but any relationship either of us could have probably would be.
OK sorry for the rambling... I usually call my parents about 1ce a week & me & mom also email occasionally. My dad sux with technology more & doesn't really do email though he very well could email if he wanted to. Reading this thread tittle made me remember that I was going to call my parents tonight. I forgot & I ended up falling asleep on the sofa watching TV. There were things going on this morning so I only got a couple hours of sleep last night & Cass is spending tonight with her uncle so she wasn't around to keep me awake & remind me

I'll just make sure to call my parents tomorrow night. No biggie. Me & mom have a much better relationship since I moved out. She's NOT a bad person but she can not fully understand what it's like to be disabled & there's a generational gap with her understanding how much the economy & job market has changed since she was a young adult. She also has a mentality of a strong independent working married woman living in the deep south. She felt she had to do most all the domestic homemaker stuff on top of her having a full time job. She believed that me & dad would not do stuff rite &/or would not want to do it so she put a lot of pressure on herself to do most everything around the house including things that really did not matter; dishes did not need to be washed every single night, she did not need to do laundry every week night, she did not need to cut the grass 2wice a week during the summer, ect ect.
shortfatbalduglyman
Veteran


Joined: 4 Mar 2017
Age: 37
Gender: Male
Posts: 8,100