How to attract women despite you have Aspergers
nick007
Veteran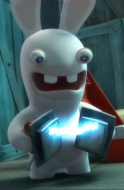 Joined: 4 May 2010
Age: 39
Gender: Male
Posts: 24,809
Location: was Louisiana but now Vermont in the police state called USA
Fnord wrote:
Yes, "To attract people, one must first be attractive" and "Become the kind of person you want to attract".
At the risk of sounding like a giant narcissist... I was NOT attractive but I
was
the kind of person I that I wanted to attract. MOST people would be majorly turned off by others like me but I was generally much more interested in women who were more like me than woman who were not. I woulda loved to have met a female clone of myself.
smudge wrote:
I'm an odd one...the times in my life I've attracted the most have been the times I've given up completely.

I attracted that rich man in Selfridges a few years back when I was lost, heartbroken and didn't want anyone else. I had great competition too.
I got my 1st girlfriend when I was not even wanting a relationship & was at an extremely low point in my life where I was about ready to get myself killed. She had some weird things in common with me & her reaching out to me & being the 1st person I connected with & related to saved my life. However I got my 2nd & then my current girlfriend by acting extremely desperate & frantically searching for a girlfriend.
Mona Pereth
Veteran


Joined: 11 Sep 2018
Age: 63
Gender: Female
Posts: 4,428
Location: New York City (Queens)
Muse933277 wrote:
It depends on your personality. If you're a naturally talkative, outgoing, or extroverted guy, try meeting women in person such as bars, nightclubs, or social groups. If your personality is more quiet, reserved, and introverted, online dating is the way to go.
Today's online dating scene, with its emphasis on photos, intrinsically is extremely looks-oriented, it seems to me.
So it seems to me that what's needed here is social activities that aren't just social clubs. What's needed is activities where the main focus of interaction is something other than just the other people. This makes the initial getting-to-know-each-other process much less awkward, it seems to me.
_________________
-
Autistic in NYC
- Resources and new ideas for the autistic adult community in the New York City metro area.
-
Autistic peer-led groups
(via text-based chat, currently) led or facilitated by members of the Autistic Peer Leadership Group.
-
My Twitter
(new as of 2021)