Page 1 of 1 [ 3 posts ]
IsabellaLinton
Veteran


Joined: 1 Nov 2017
Gender: Female
Posts: 41,753

I've been using touch ID but it stopped working over time.

I've been trying to reset it with "Add a new fingerprint" for about two hours, or maybe 500 tries.
It tells me to touch and lift my finger several times.

I get the following message over and over again:

Touch Lightly - Apply Less Force (like, 20 times in a row, per attempt?)

Then I touch more lightly but nothing registers.

Then I finally touch with the right pressure and it shows the red lines drawing my print, but I get:

Cover Home Button Completely (Um, I am?)

Then it's Keep Finger on the home button until asked to lift (OK...)

Then Finger Moved -- Don't Move Your Finger Too Much (I didn't move it at all, I was keeping it still)

Then Unable to complete Touch ID. Please go back and try again.

Sometimes it tells me to use a different finger.

I know which finger I'd like to use at this point



Is this normal?? Am I a space alien with no fingerprints, or is my phone messed up?

I've tried both thumbs and both index fingers. I'm ready to throw my phone at the wall.

Ideas?
Noca
Veteran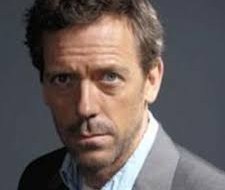 Joined: 9 May 2015
Gender: Male
Posts: 3,897
Location: Canada
It is probably broken but you could always look up your specific model of iPhone on say reddit and see if this is a common problem.

_________________
The top gets higher the more that I climb...

Your neurodiverse score: 150 of 200
Your neurotypical score: 51 of 200

officially diagnosed with Asperger's as of 09/11/15

Reassessed 04/11/16
DSM-V: ASD level 2 with Social Communication Severity: level 2, Restrictive Repetitve Behaviour: level 2

ADOS-2 classification: Autism
IsabellaLinton
Veteran


Joined: 1 Nov 2017
Gender: Female
Posts: 41,753

I figured it out, thanks! I have a glass screen protector and a sticker that covers the home button, so they'll be at the same level. I totally forgot there was a sticker on the button. It had a tiny crease in it which must have been skewing my fingerprint. I was able to peel it off and it's good as new, except now I need another sticker so it's flat.